Carefully curating a home with both high end and high street furniture and accessories is a clever way to create an interesting and sophisticated layered home. Although balancing this mix can be challenging, the result is a beautiful unique space.
Here are some ideas when deciding whether to splurge or save.
SPLURGE – LIVING ROOM SOFA
It's fair to say the living room sofa is the backbone of your home's furniture collection, so it's worthwhile splurging. Regardless of your style preferences, make sure the frame of the sofa is high quality and the fabric is suitably durable for your lifestyle.
A sofa should be a wise long-term investment in style and equally important – comfort. When shopping for a sofa, choose a simple, classic shape and a neutral timeless colour that isn't too trend- inspired. If you invest in a well-made piece, you can always reupholster it later on. A neutral colour will complement any style or palette. If you're prepared to buy an expensive sofa, it's recommended you try in store for a more reassuring purchase.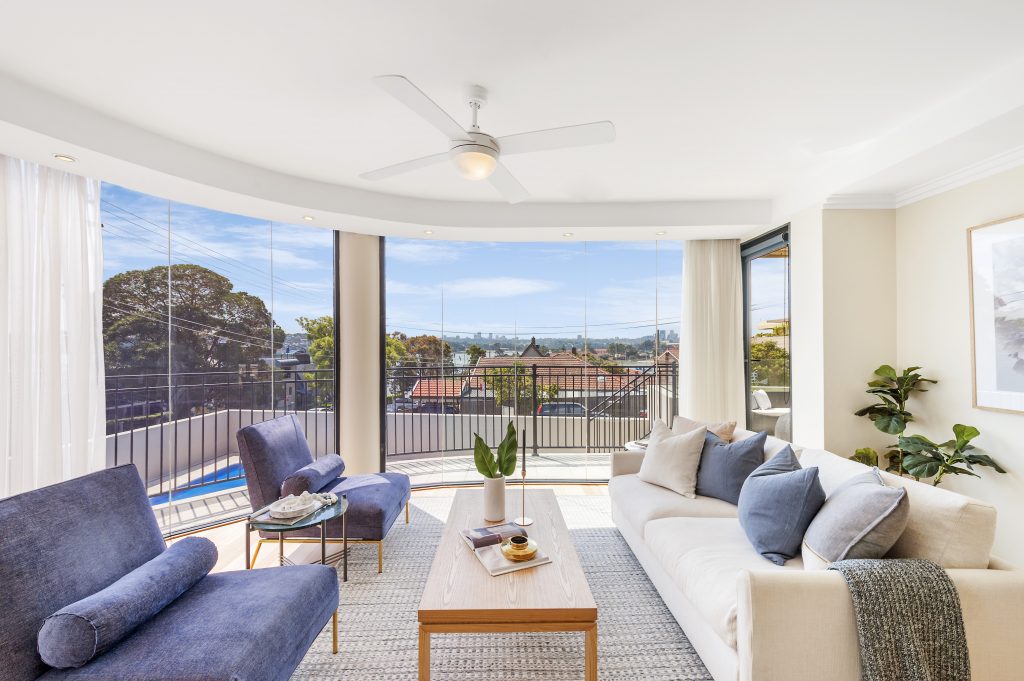 SPLURGE – FLOOR RUG
When choosing a rug for your main living area, durability and a high quality pile are essential. A hand-made area rug will be a worthwhile investment that you can enjoy for years to come. The size is very important so ask in store if you can try different size options. The colour, shape and material should complement your lifestyle so if you have kids or pets in the high traffic area, make it a priority.
SAVE – ACCESSORIES
Styling on a budget presents a wealth of opportunity for the savvy shopper. Accessories and furnishings don't have to be expensive to create an impact. Trend based accent pieces, such as side tables and wall hangings are great places to save money. Sourcing affordable throws and scatter cushions can add texture and colour, yet can easily be replaced when you choose to mix up your style.
Avoid vintage-inspired homewares and purchase the real quality item instead to save money. It may require a little hunting and gathering initially, but researching online, or scouring antique shops will pay off. You're likely to find items that are well crafted and provide your home with a sense of bold eclecticism. Avoid distraction and focus only on the items on your list.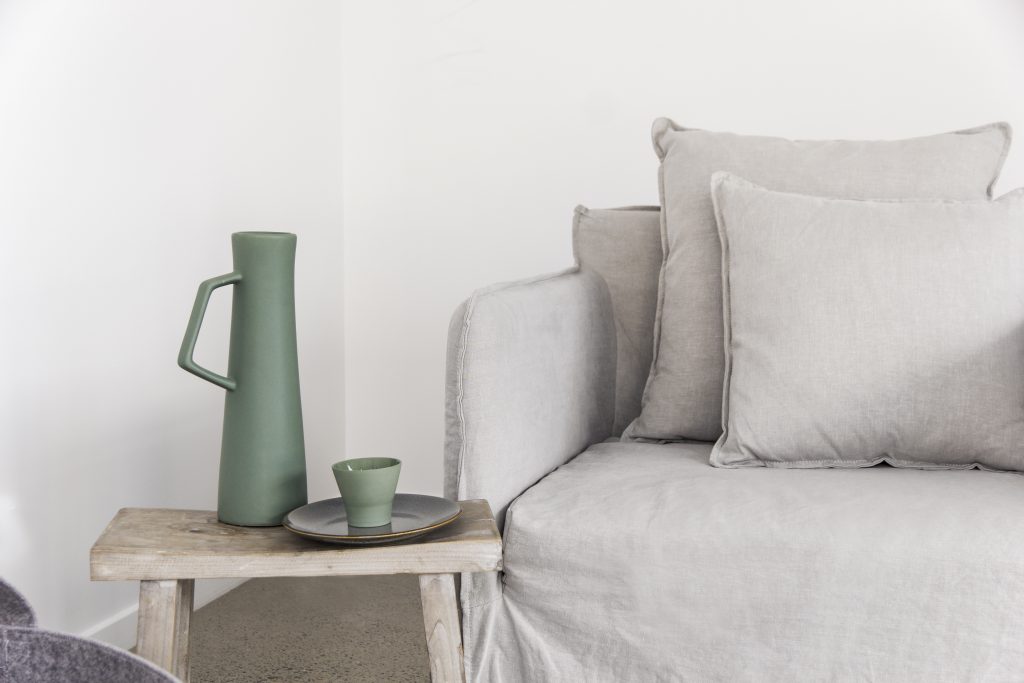 SPLURGE – ARTWORK
Surrounding yourself with art you love is key to creating a personal and inviting home. If you're a keen investor with an unlimited budget, splurging on original pieces can be a wise investment as well as transform the ambience of the room. Vibrant colours can enhance subdued neutral interior schemes and inject personality.
Exception to the rule:
For the less discerning art enthusiast, allow artwork to be a transient element in your home. If you like to vary your interior style, affordable contemporary prints are a good option. Decide on a frame and finish that suits your style and scheme. Rather than just one piece, choose a collection of prints to make a bold statement. Simplicity is best when styling on a budget, so group various sizes on a feature wall in a transition space, like a staircase or hallway.
SAVE – GREENERY
Greenery is a cost effective way to add energy and style to any room. Rather than purchasing popular plants that are currently on trend, opt for a bunch of inexpensive yet interesting plants. They purify the air and make your home look loved. Choose hardy varieties that thrive effortlessly indoors. Nooks that are too small for furniture are perfect for spots for greenery. Resist splurging on costly hand painted pots (although we do love them) and choose more thrifty woven baskets instead.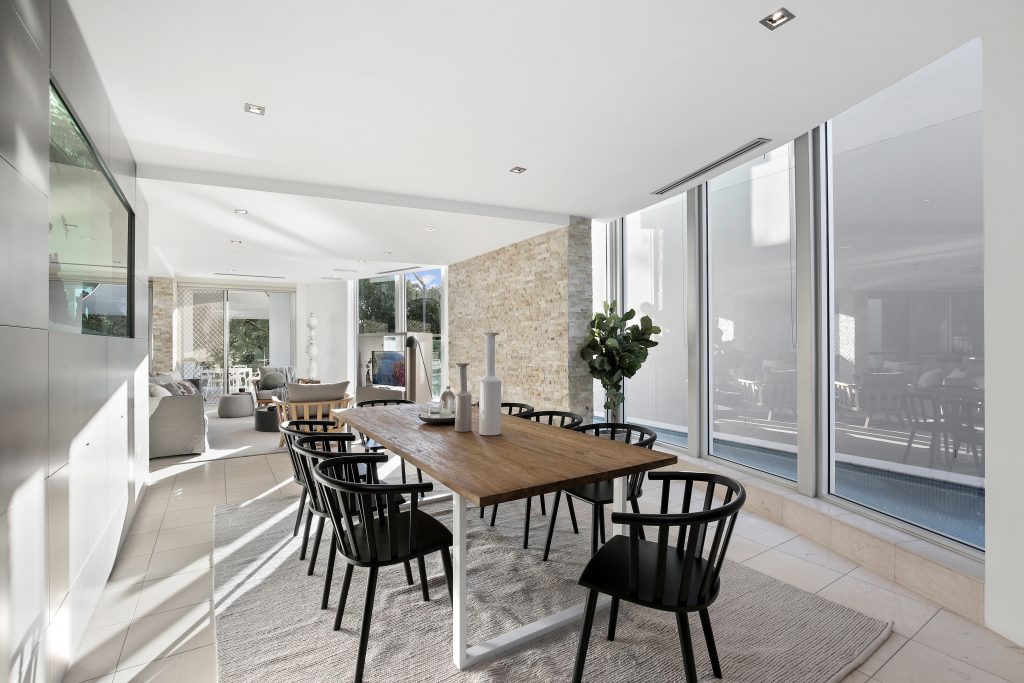 SPLURGE – DINING TABLE
Much like the sofa, the dining table is the hub of the home. Investing in a superior quality table will ensure it wears well, whether that means surviving wine stains or crayons. Put on your practical hat and consider how often it will be used. If you enjoy entertaining but have limited space, perhaps decide on a versatile extendable table. A dining table that reflects your style is one way to ensure it outlasts any current design trends. Marble or oak finishes are popular, hardwearing and will add class to any dining room. With a quality piece you can change the chairs or benches to give the table a new life in years to come.
Want more styling advice?
Subscribe to the newsletter for weekly blogs straight to your inbox.