Real estate photography tips (for beginners!)
Real estate photography is crucial to your home's success on the market. After all, it's the first impression your potential buyers will have of your home.
We know the importance of real estate photography firsthand – yep, every photo we share is taken by one of our expert property stylists. Over the years we think we've got interior photography to an art, so here are some of our tips to make your home instantly eye-catching.
Be creative
The more we photograph interiors, the more ideas we have to mix things up. How else can you stand out from a squillion real estate photos? Some of our favourite creative angles include a flat lay or the "through-the-door" shot (making you feel like you're actually walking through the property). You'll find yourself in some pretty odd places but that's where the magic happens.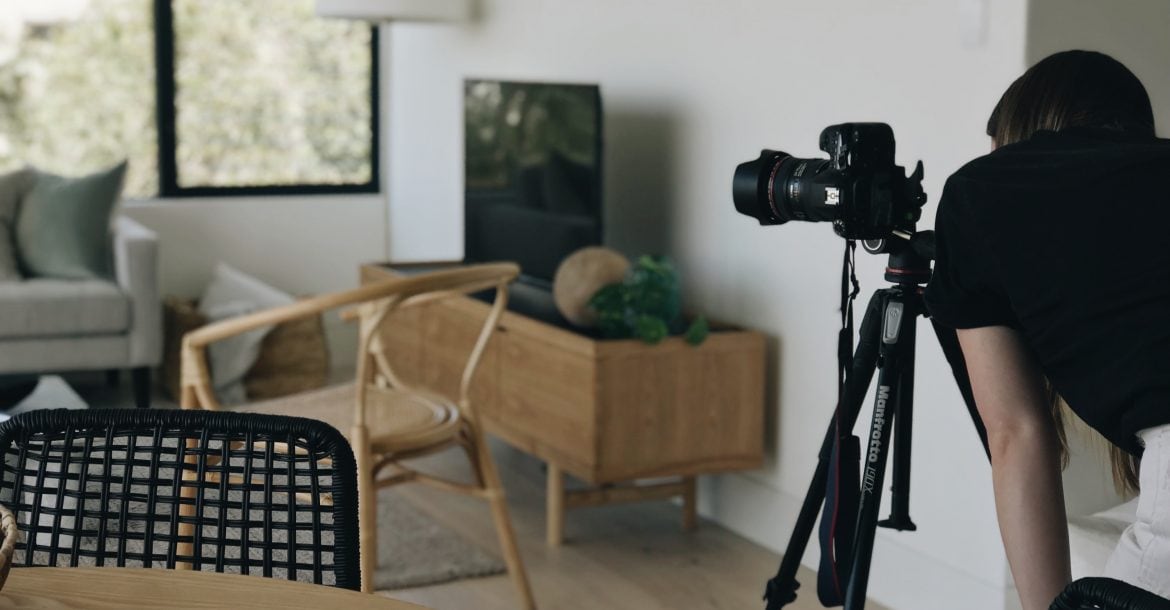 Straighten up
Keystoning is a term which, put simply, means that straight lines in real life, should be straight in your photo too. For example, all horizontal lines should be horizontal (ie. the top of a bedhead) and all vertical lines (ie. where the walls meet at the corner of a room) should be vertical. Sounds obvious but skewed images happen all the time, so make sure you get it right (or edit in post-production).
The low down
If you're shooting a whole room, a low angle helps you get perspective while making it look expansive. High angle shots, on the other hand, can sometimes distort the objects in the frame. Unless you're showcasing a feature light fitting or architectural detail, your interior shots are probably going to be showcasing the furniture pieces within a room. So, crouch down and get on the same level as the furniture you're shooting.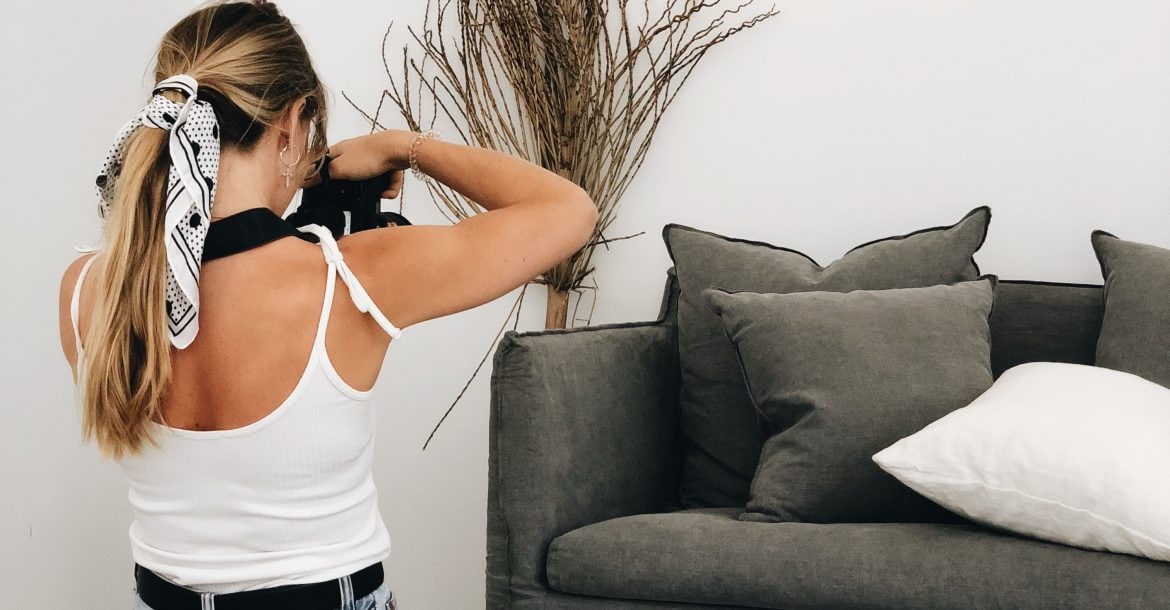 Little adjustments
Your property may look ah-mazing in person. But through the lens? Those perfect compositions could be off-centre, too far apart or too close. You'll need to re-assess each shot through the lens and adjust the position of items. You can always shift things back later (just as long as your prospective buyers aren't walking into a completely different home!).
Back to basics
Your real-life home might be packed to the rafters with stuff, but all a prospective buyer wants to feel when looking at your property is calm and comfortable. So get rid of the clutter! A clean, minimal space also looks much better on camera.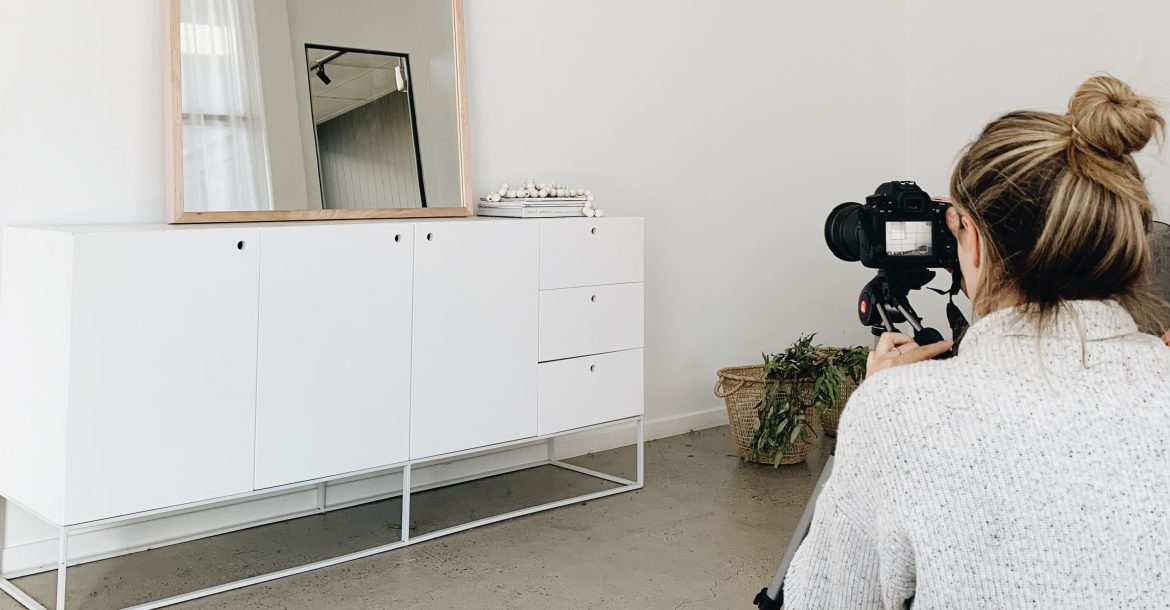 Solid investment
Look, we know even Lady Gaga is shooting her music videos on iPhones now. But there's still no denying that a better quality camera will inevitably take better quality photos. If your budget allows, get yourself a DSLR.
Love the detail
It's our motto! We like to experiment with close-ups. It's not your traditional real estate photography, but shots of accessories, books and artwork make people connect with your property as a home.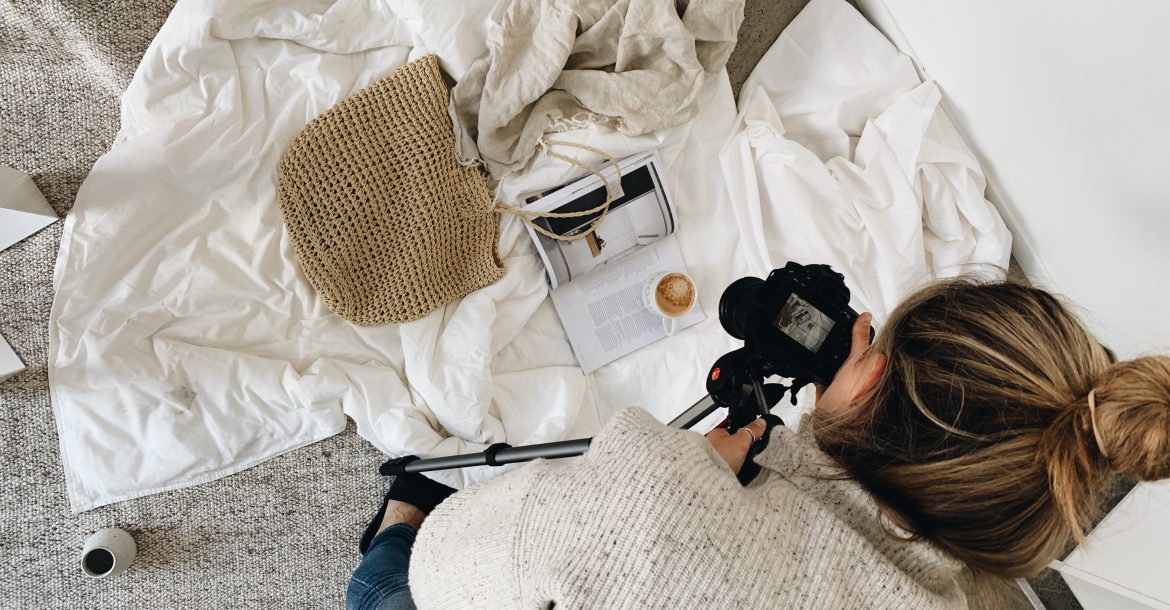 Get inspiration from us weekly, straight into your inbox.
Stay up to date on exciting projects from the BOWERBIRD family.