Our tips for taking the perfect interior photo
You've just finished a major project that you are SO chuffed with. Of course, you want to show it off online – or maybe just put it in the archive. But you have no idea how they make it look so good on Pinterest and those mags you aimlessly flick through. You've come to the right place (we have some of the best in the biz to ask). Here's how our #BBDreamTeam get those perfect photos.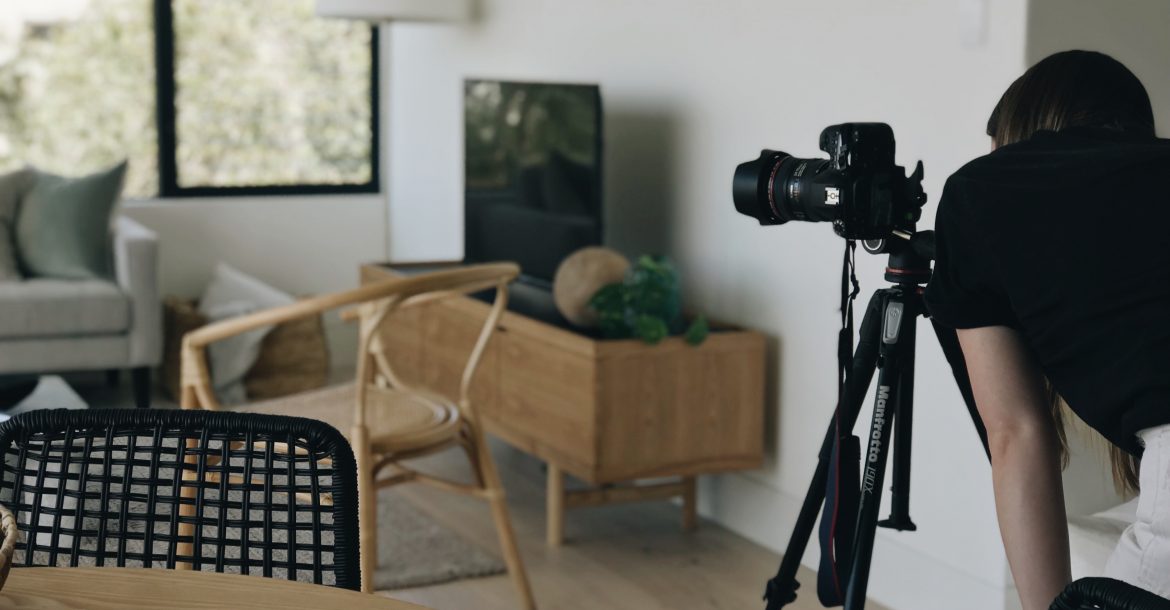 Get down low
While the perfect selfie angle is from up high, this is a no-no when it comes to interiors. Get down low to get a greater scale of perspective without distorting the objects in the frame.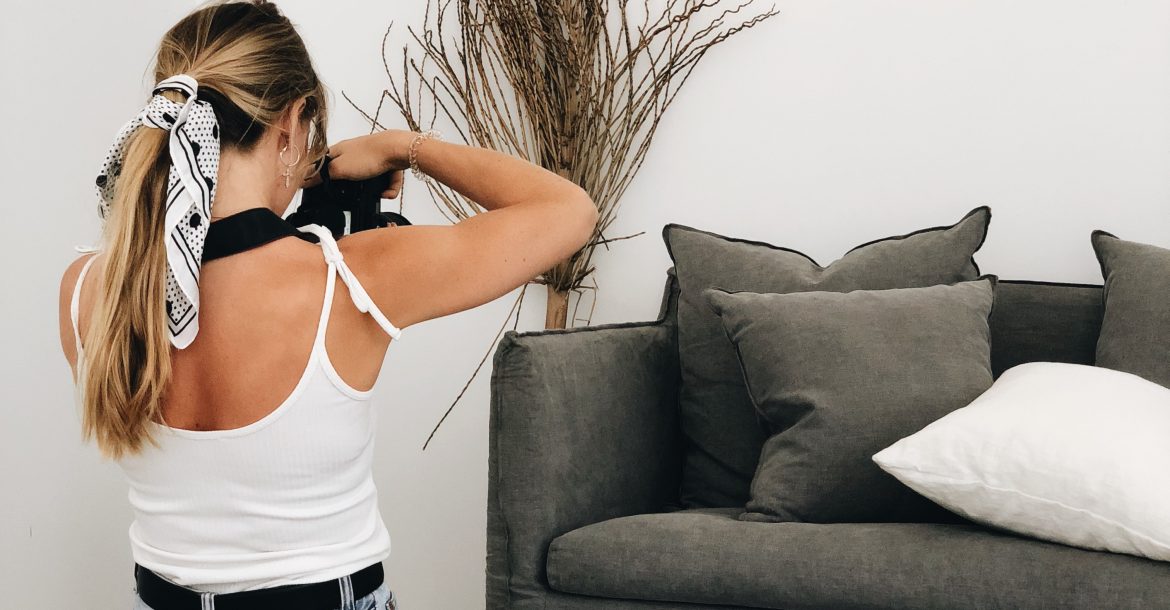 Textures baby!
Having all one colour tone or texture in an image usually means a lot of the detail gets lost. Play with textures and different colours (or tones of the same colour if you're going for a simpler look) to get depth in your interiors photo.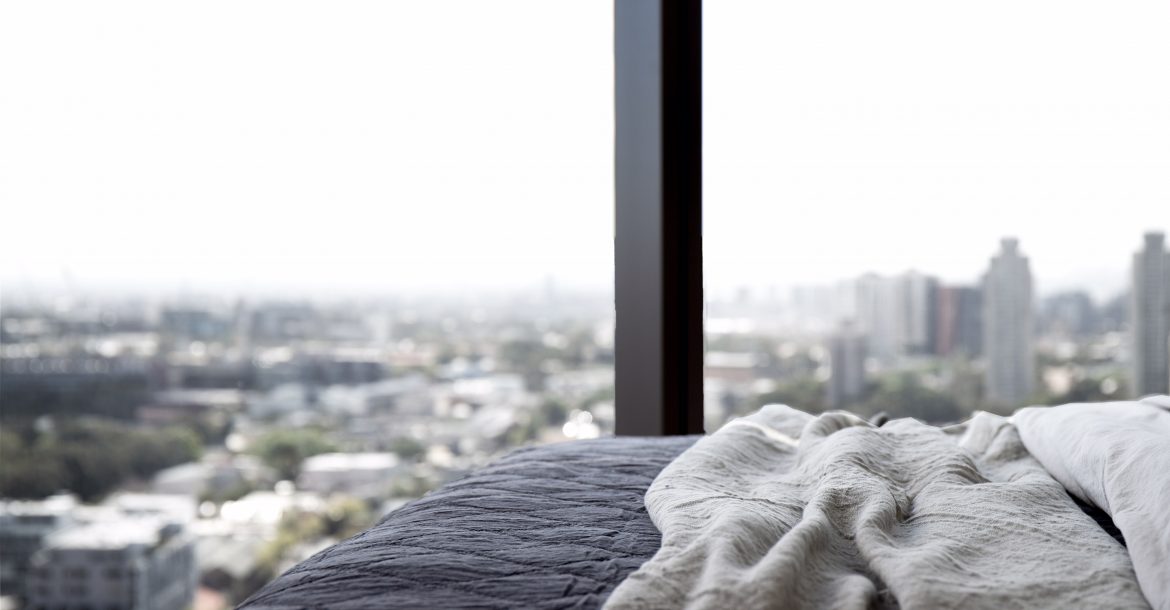 It's all about the angles
Change it up and get creative, the wide fisheye lens is so been there done that! Some of our favourites include a flat lay/birds eye view angle, a close up (don't be afraid to showcase a particular feature) or a through the door shot giving a real sense of perspective into the space. You'll find yourself in some pretty odd places but that's where the magic happens.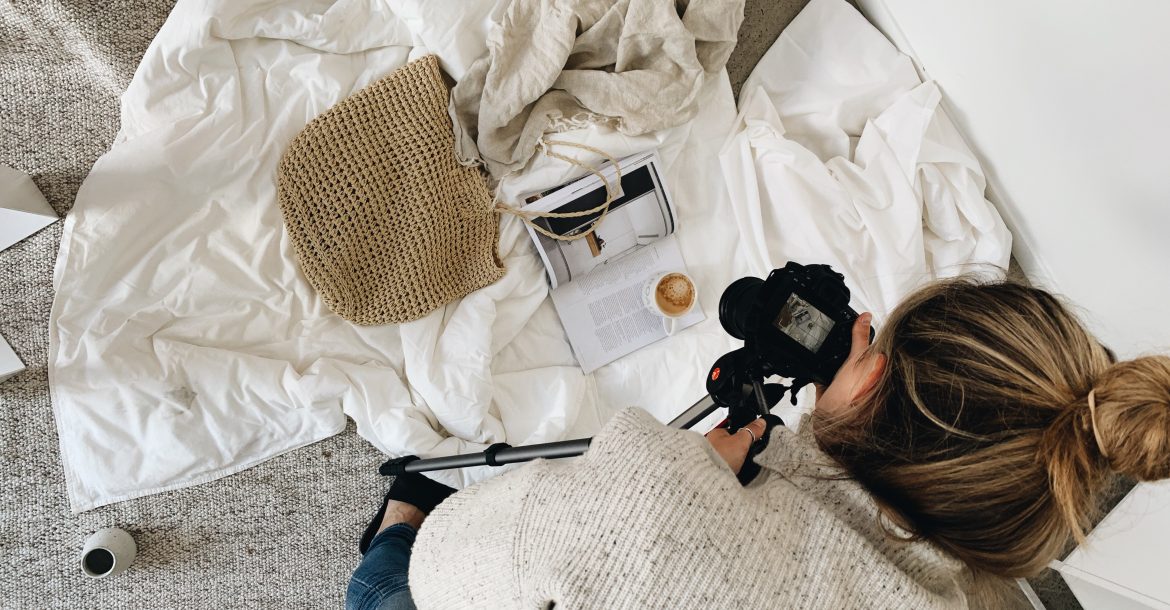 Quality counts
Trust us on this one, the better quality equipment the better the image (it seems like common sense, I know – but hear us out). While iPhones and androids have stepped up their game it can never beat a good quality professional camera. So if your budget allows, invest in good quality equipment… just do it!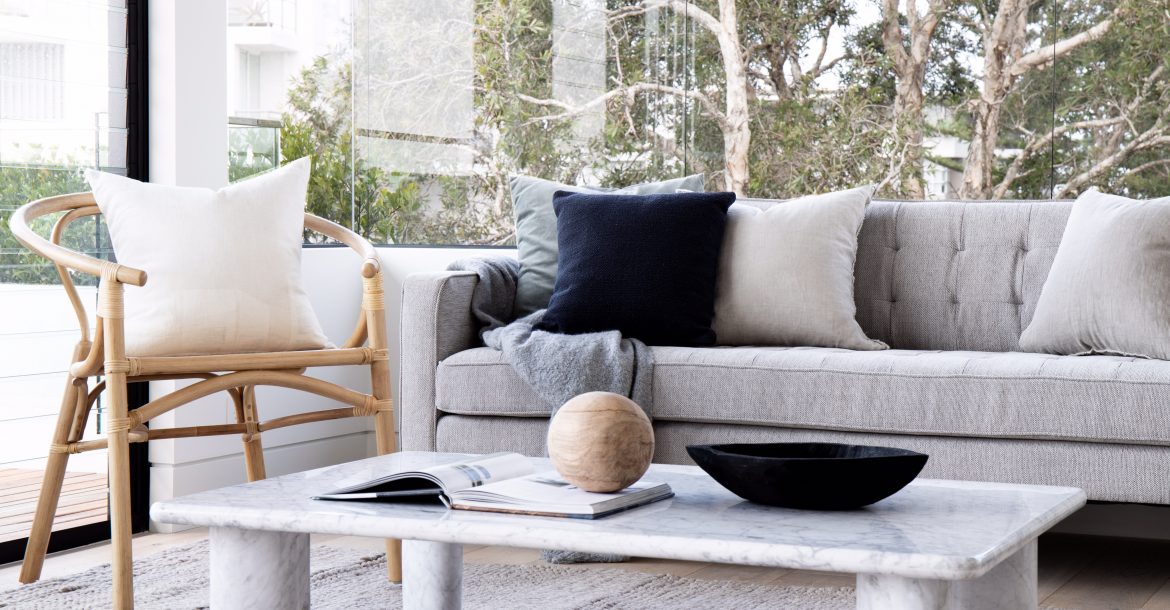 Less is more
Although it may not be realistic in a home, in a photo, less is definitely more. There is nothing worse than thinking you got the perfect shot, then seeing something is just a little off – or cluttered in this case. Keep it minimal, it relays a lot better on camera.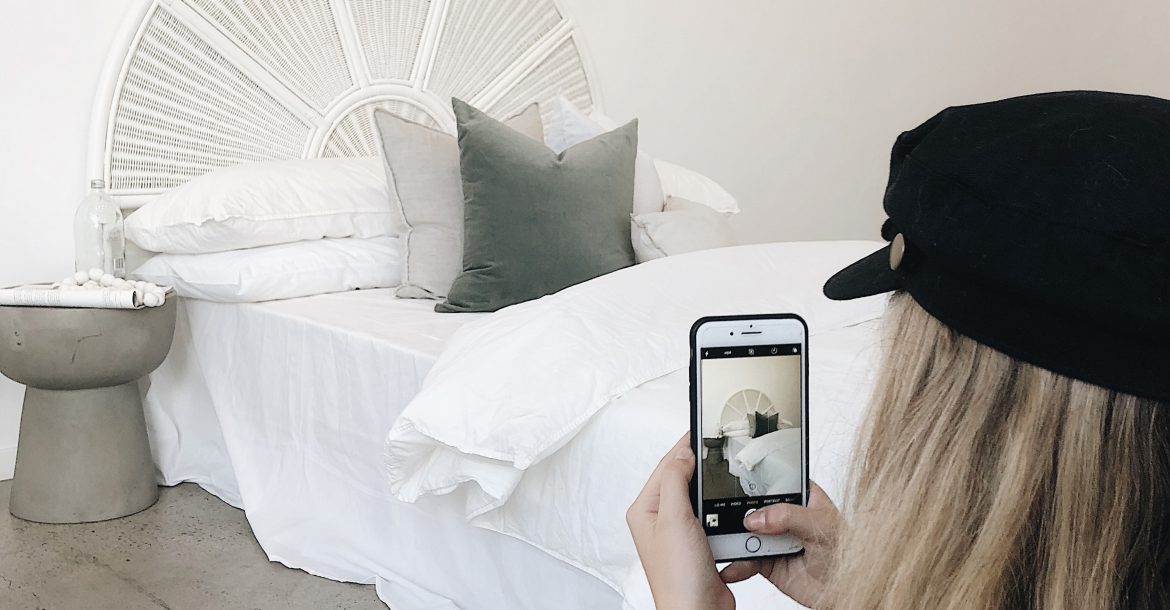 If you've tried these tips but just can't succeed (we won't judge), maybe it's time to bring in the professionals. Contact us in the form below to get in touch about our property styling service.
Want more styling advice?
Subscribe to the newsletter for weekly blogs straight to your inbox.