Get a sneak peek of our online interiors course
Our online interiors mini course, Life Styling: Introduction to Interiors, aims to give anybody the basic skills to style their own home.
Are you a styling beginner or a passionate interior hobbyist? You'll benefit from 17 modules blending design theory and practical advice, created by a team of expert stylists from Australia's leading interiors brand. Plus, with videos, infographics and hands-on exercises to try, it's as fun as it is informative!
If you're interested in taking our online interiors course, but want to know more, for a limited time we're making one of the lessons FREE to preview. Check out how we hone our inspiration with interiors moodboards, from collecting materials to creating a cohesive (and beautiful) moodboard. The lesson has a motivating video intro, an easy-to-understand infographic and an exercise to create a moodboard of your own!
Click here for a free preview of our sample lesson, Making a Moodboard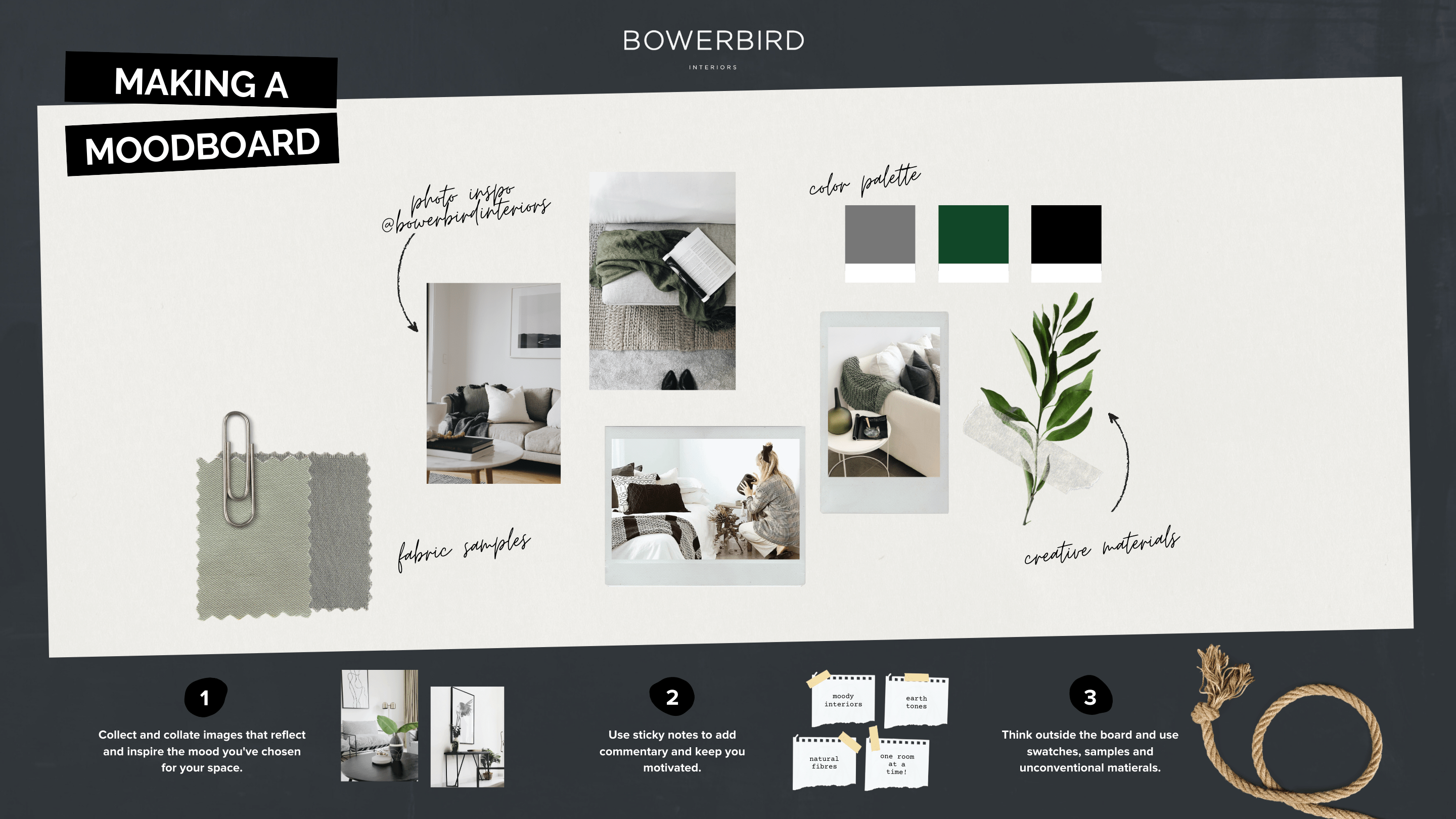 Get inspiration from us weekly, straight into your inbox.
Stay up to date on exciting projects from the BOWERBIRD family.