Introducing 2019's Design Direction – By BOWERBIRD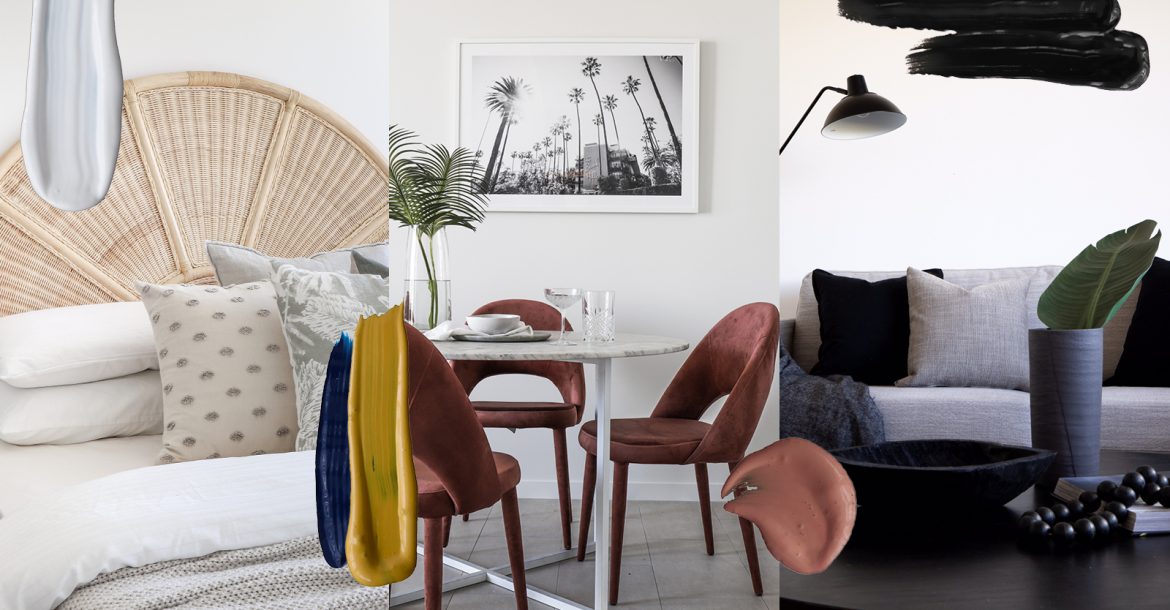 New Year calls for new and exciting changes. In 2019, Bowerbird is thrilled to introduce a new direction in modern design and property styling. But before we give away too much (containing excitement is difficult for such a passionate bunch), let's explore this evolution, it's origins, its fruition into our 2019 Design Direction… and ultimately how beautiful styling helps you sell your home (of course!).

What we're Inspired By…
It all starts with a little inspiration. We are, after all, in the business on inspiring humans with inspiring spaces. So naturally, we draw our inspiration from everything around us. From fashion (both runway and commercial – not quite Louis Vuitton, but we do love a bit of Country Road) and popular culture, right down to the four elements: Earth, Air, Fire and Water – which were believed to be essential to life – so of course they would make an appearance on our mood boards!
A Design Direction… and what this actually means.
Put into simple terms – our Design Direction is the translation of our Inspirations into the execution of what we do. It's a visual opportunity to understand and envisage a scheme that will emotively reflect a style for your home.
In 2019, our design direction is inspired by soft touches of natural shades, a broody sentiment of darker tones, and a sense of elevation drawn out by subtle introductions of colour.
Our furniture, accessories and colour palettes are all hand-selected, catering to an individual and authentically modern lifestyle.
"We call this effortless life-styling"
Yes, you heard it here first: Effortless life-styling.
At the heart of our 2019 Design Direction is our customer and the lives they aspire to lead. As we cater to an authentically modern lifestyle, we aim to style for real life. An experience where people can envision themselves living a beautiful life, in a beautiful space that is beautifully real. That's our secret to connecting with human emotion: creating aspiringly real spaces that inspire.
"Introducing 2019's Design Direction"
Inspired by… natural shades
Brimming with an appreciation for air, weightlessness and breathability, we were inspired by openness and an enhanced feeling of freedom. Influenced by LA cool and a touch of coastal vibes, the neutral cotton and soft touch furnishings of this stunning palette effortlessly evoke high-end casual living.
We call this design direction: LIGHT.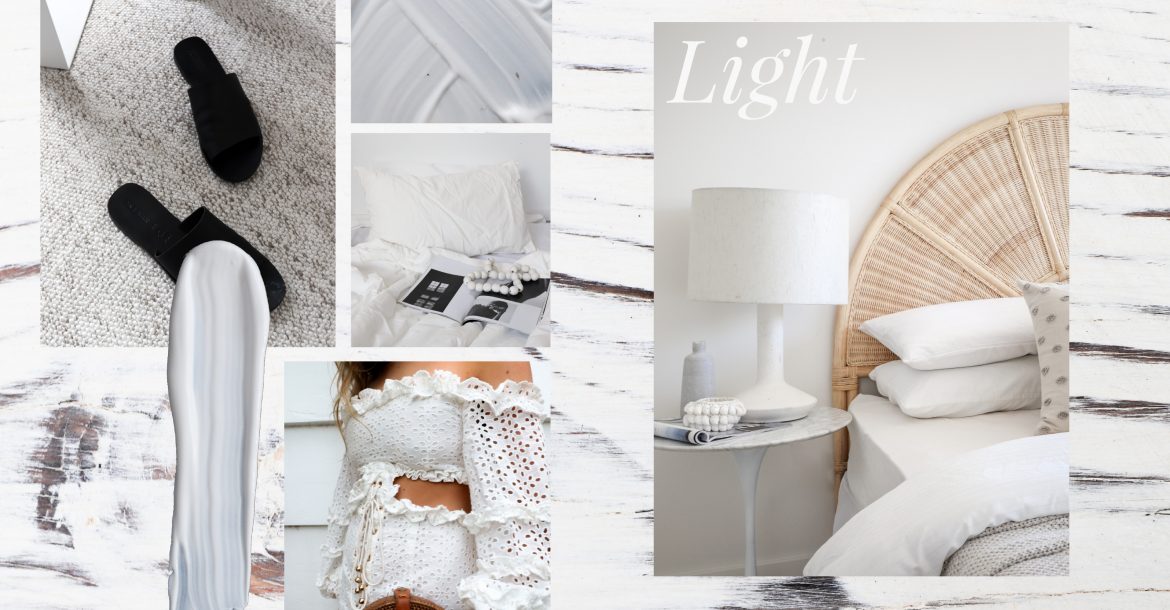 Inspired by… darker tones
Completely unapologetic for its striking contemporary statements and its broody sentiments, we were inspired by midnight stillness and an undertone of affluence. Influenced by introspectiveness, contemplation and wisdom, the darker tones deliberately and knowingly embrace a bold way of life.
We call this design direction: MOODY.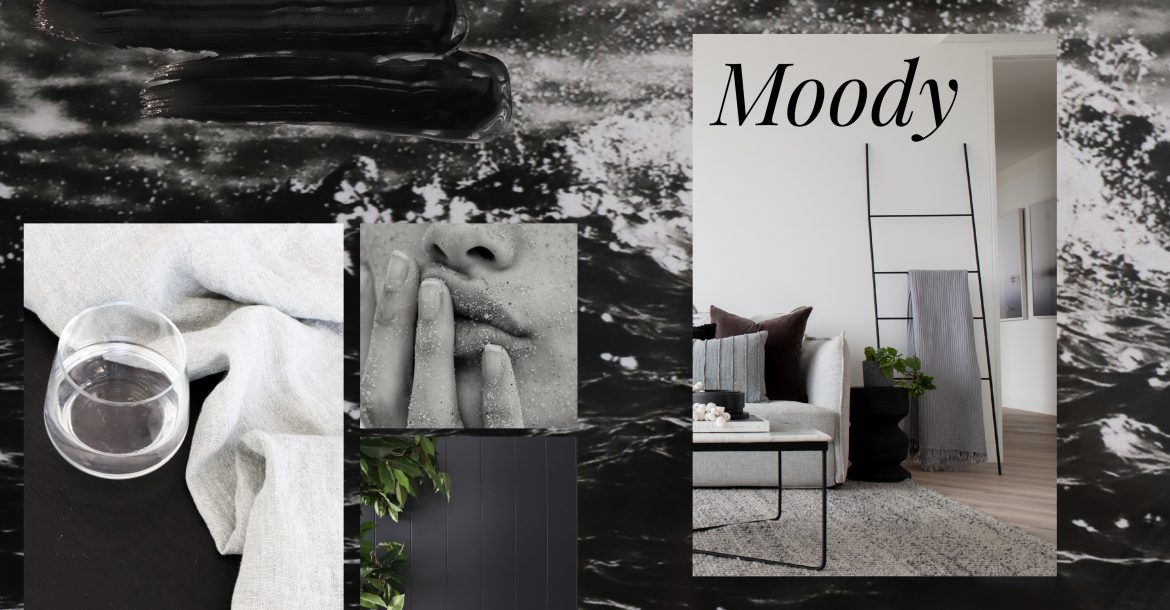 Inspired by… elegant colour
A playoff between refined textures and subtle colour is a perfect formula for delivering a modern take on colour inclusion. We were inspired by cheeky flirts and joyfully juicy accents that aim to elevate the senses. Influenced by dusk and dawn, the velvety touches and hints of colour all contribute to this understated, relaxed and playful palette.
We call this design direction: HUES.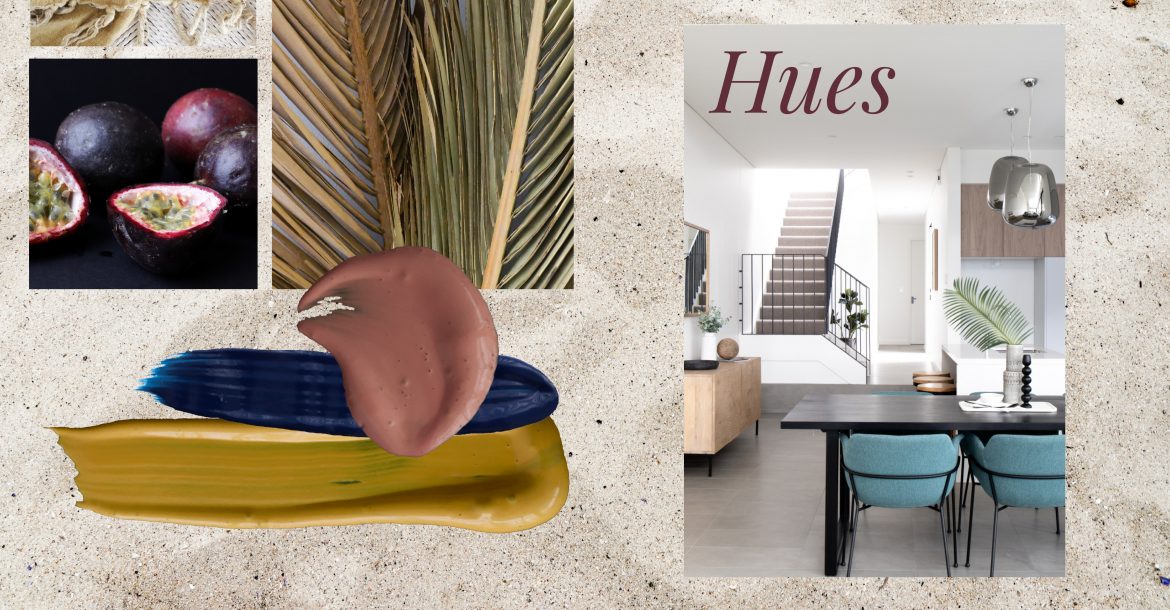 We're only getting started…
Over the next couple of weeks, we'll be going into more depth on each of our 2019 Design Direction palettes: Light, Moody and Hues. To sneak a peek at what the 2019 Design Direction palettes could look like in your home, head on over to our Lookbook page and check out Light, Moody and Hues in situ.
We can also have our expert Design and Relationship Manager chat you through each palette, working with you, ensuring the best fit for your home. Just fill in the form below, or call us on 02 9531 2233.
Want more styling advice?
Subscribe to the newsletter for weekly blogs straight to your inbox.