How to style the perfect autumn table
As the nights draw in and the weather cools, you're more inclined to throw a dinner party than cranking up the Barbie. But, as any host will know, cooking is only half the battle when it comes to having friends over. Here's how to style your table with minimal effort and maximum impact.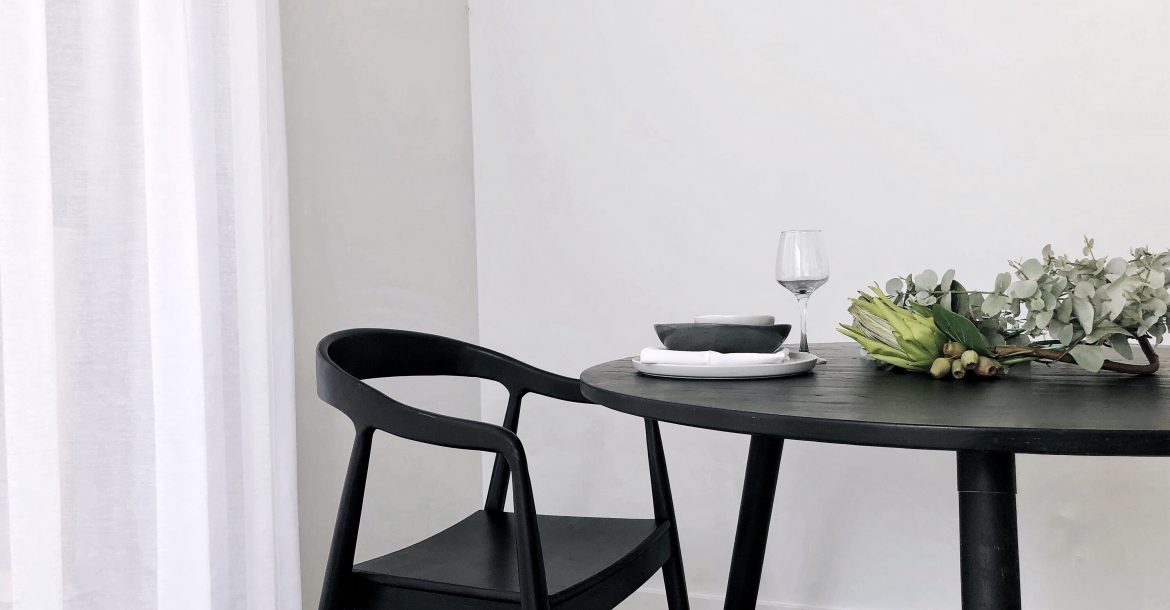 All natural
Come autumn, a table needs to look and feel inviting. While this year the cold weather hasn't properly hit, the key to the changing season when it comes to laying a table is to embrace the romance of darker evenings and the drop in temperature. Think cosy, warm and inviting. Whether you choose to let your natural table sing or cover it with a tablecloth, its best to keep the overall palette neutral so you can play with different colours and textures in other forms. If you have a great wooden table you want to show off embrace it and use rattan, bamboo or straw place mats to add texture. Or if you prefer a tablecloth or runner, use natural linens in grey and beige tones to add a Scandi touch.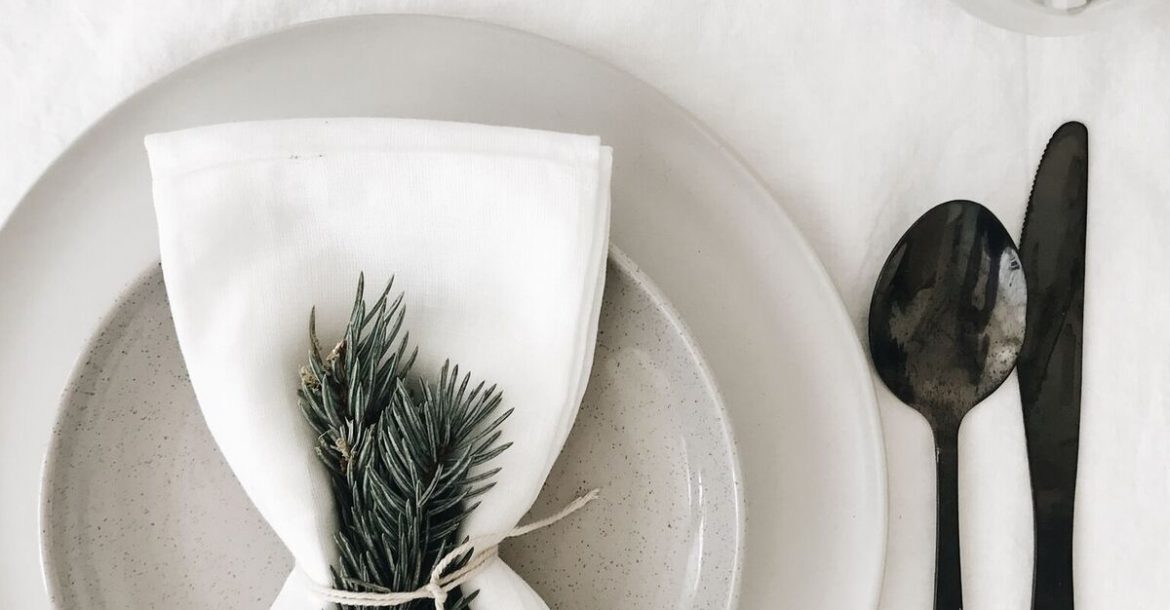 Go the greenery
Nothing says nature like a sprig of Eucalyptus leaf or herb garnishes to bring the table to life. Just lay it along the centre of the table, place in a striking vase or add small sprigs of herbs in vintage glass jars. Not only will they smell divine, but they will last beyond the dinner party so you can enjoy the aroma around the house afterwards. Continue this theme onto the plate by tying a small sprig around a linen napkin and into the guest's glasses with novel garnishes.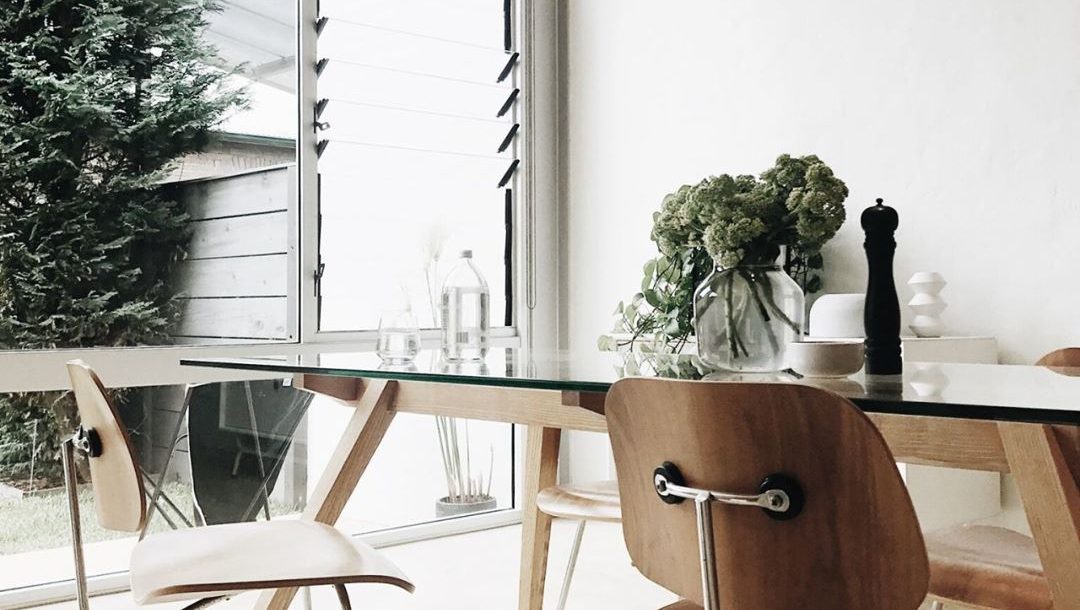 Let there be light
Now comes the fun part, candle styling. If you have a large table you can go for a larger candle display, as it won't get in the way of food or the overall setting. Vintage candelabras always create impact, just make sure they aren't too tall so as not to block dinner guests. For a more intimate affair or if you are lacking in space, dot tea lights in small class holders around the table in amongst the greenery. The soft and subtle glow will create a flattering romantic light on guests, what's not love about that.
Metallic cutlery
Gold or copper cutlery is an opulent addition to any table setting and is a look, which continues to be a huge trend on the cutlery front. Combine with other luxury materials such as marble tableware and platters. Gold table settings can easily be layered with other colours to add to the vibrancy of the look or it can be pared back with earthy or leaf tones for a wonderfully natural feel with just a touch of sparkle. Simply pared with white or black plates will look stylish.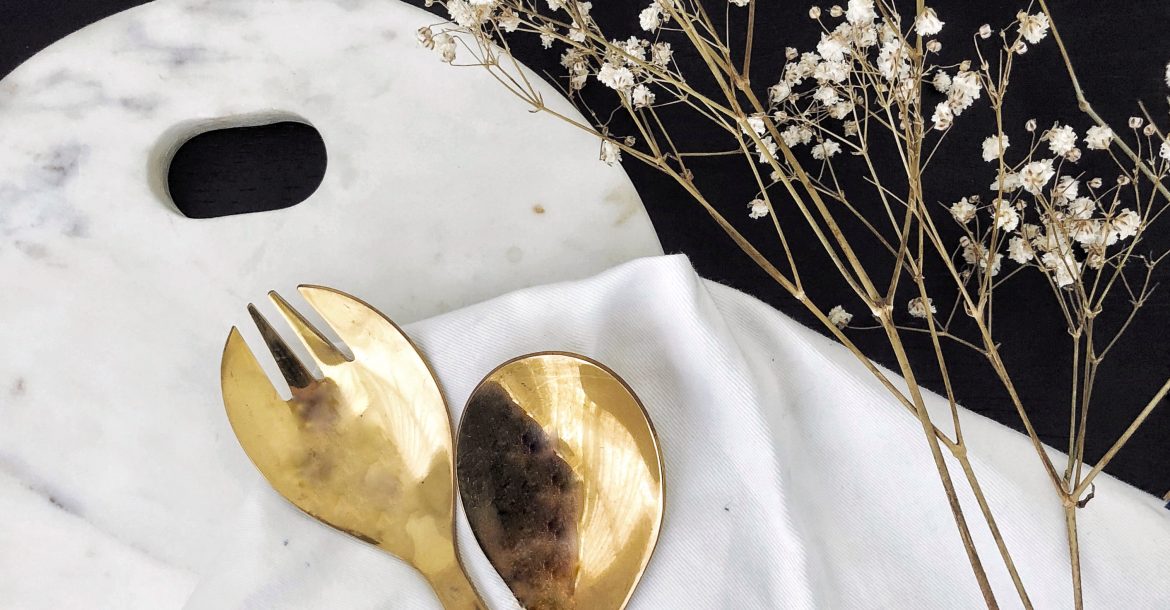 Glassware rules
If you want to keep the vibe of dinner relaxed, then mismatch your glassware for a less formal affair. This doesn't have to be vintage, just an eclectic mix of water and wine glasses in different styles and shades. The days of white, red wine and water glasses all lined up are definitely over.
Want more styling advice?
Subscribe to the newsletter for weekly blogs straight to your inbox.