How to make neutral tones pop (you read right)
Decorating with neutrals is an easy way to lay down a blank canvas upon which you can build seasonal styles. However, if you're concerned that your sleek and sophisticated living spaces are blending into boring, we've got four tips that can help make your neutrals pop!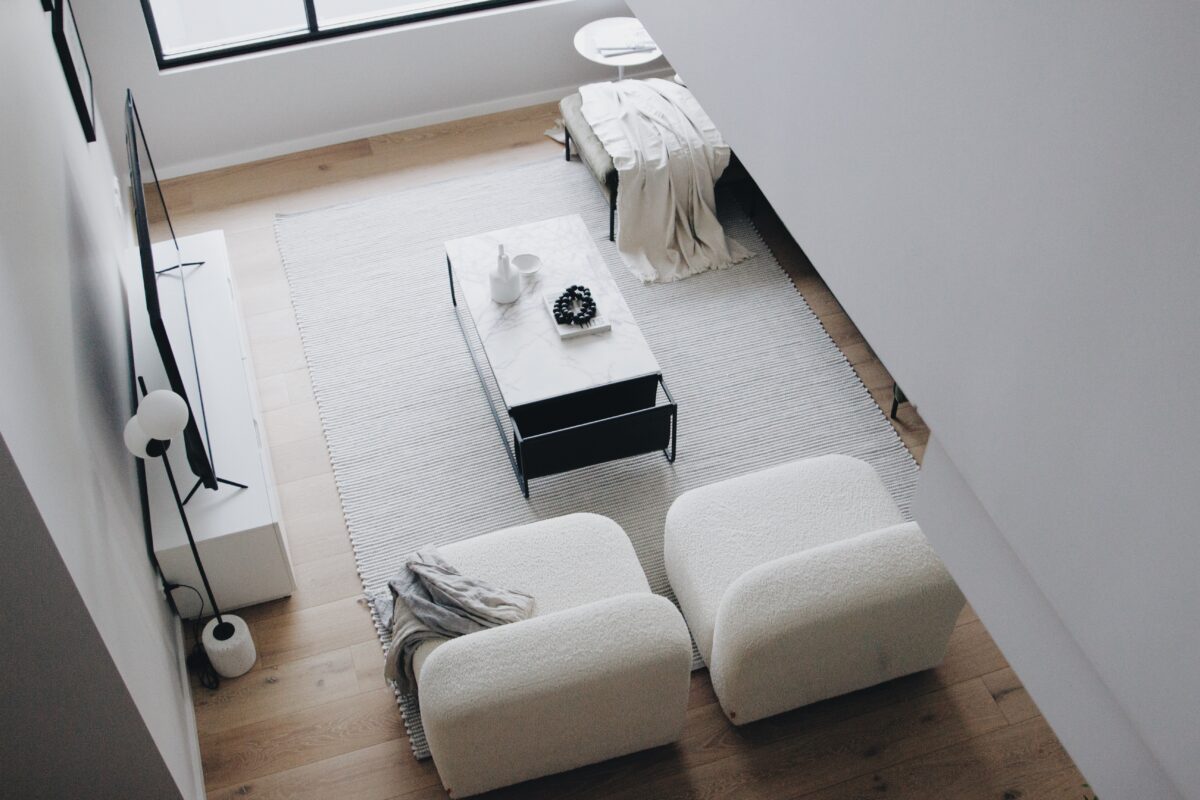 Decorating with neutrals: 50 shades of beige
Not all neutrals are created equally. So, to really make them pop, think outside the box (or colour wheel!) when using them. 
To start, consider whether warm or cool neutral undertones better complement your existing decor, and then vary the shades you use. Alternate between light, medium and dark neutrals and get creative. For example, crisp white walls work beautifully with a sofa that's a few shades darker; a dark wooden coffee table will sit elegantly atop a lighter rug; and a cream coloured armchair is perfect when paired with rich-hued throws. 
Try a little texture
When decorating with neutrals, texture is a key element to creating (and keeping!) visual interest.
Whether you opt for accessories with literal physical texture (such as suede) or those that give the visual illusion of it (like sandstone-look ceramics) experiment until you find the combinations that work for you.
If you need a little inspiration, try incorporating a modern boucle armchair, sheer curtains, ribbed coffee table, feature artwork or a bold lamp, into your living room decor. Updating your bedroom? Waffle weave blankets and throws with plush, feather-filled cushions may be the final touches you've been looking for.

Even your kitchen can benefit from a few subtle touches, such as the inclusion of rustic wooden utensils or terrazzo decor, which naturally bring with them their own unique and unadulterated textures. 
All about accessories 
Interesting accessories are an easy way to transform a basic colour palette into something beautiful. Architecturally-inspired shapes and structures add an additional layer of detail and dimension to neutral decor.
Invest in free-form vases, a table lamp with quirky curved lines, and even an arched bookcase, which can all add an element of visual interest to a simple space.
Pop goes the primary colour! 
Finally, incorporating playful hues into your interiors may be the solution to livening things up.
Try a dash of deep terracotta (or blush or navy…) by choosing a piece of statement art, colour-blocking with a luxe bedhead, or mixing and matching prints and patterns – like these cushions from Eadie Lifestyle.
Interested to know more?
Need a hand bringing your neutrals to life? We're here to answer all your questions! Get in touch at hello@bowerbirdinteriors.com.au or 02 9531 2233, or use the contact form and our team will be in touch to organise a free consultation.
Get new articles weekly, straight to your inbox.
Stay up to date on exciting projects from the BOWERBIRD family.