How to decorate a small room
If you don't know a lot about interior styling, it can be tough to decorate a small room.
You're trying every possible arrangement but no matter what you do it still feels cramped – we've all been there! We often have clients with limited space that we have to work around, so rest assured that we know how to decorate a small room with style. With a few visual tricks, you'll have your small space feeling grand in no time. Here's how we do it. 
See the light
The number one rule any interior stylist lives by when decorating a small room? Keep it light and bright. Let all that natural light flood in and bounce off the white walls to open up the room – if you have dark walls, your first job is to repaint them! Try sheer linen curtains as an alternative to heavy drapes that can make a room feel closed in (invest in roller blinds for when you need more privacy).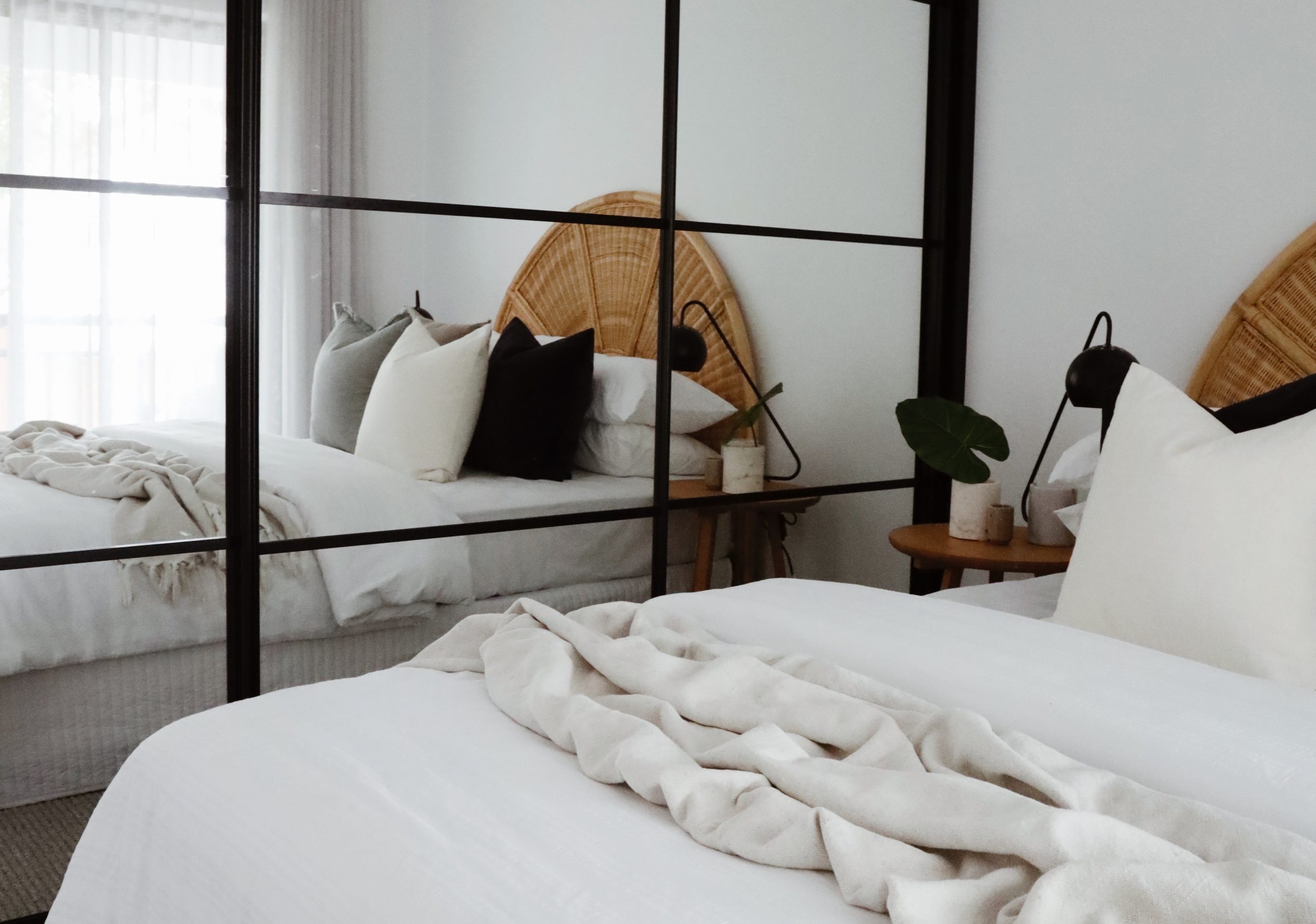 Mirror mirror
Being one of the most well known tricks in the interior styling world, this tip is no secret – but by no means does that mean we should leave it off the list. There's a reason why using mirrors to make a small space feel large is so popular, and that's because IT WORKS! By reflecting light, it opens up the area and makes it feel almost twice as big. A smaller space doesn't mean a larger mirror will work best, so make sure your mirror is in proportion with the room and the objects in it. 
To scale
Touching on the topic of scale, this is so important to master when decorating a small room. We know you LOVE that deep linen slip sofa, but there is a time and a place – and unfortunately you're going to have to let this one go. Not only do you have to think about the ratio of furniture to the total area, but also in relation to each furniture piece. A large sofa paired with a tiny entertainment unit will only draw attention to the fact that there isn't enough space. Keep it balanced!
Going to plan
When working with a small room, it's a good idea to measure up and plan out your floor plan before committing to any big purchases. One great tip is to map out your space with coloured tape where each item will be placed to visually see how the space will flow. You'll find more times than not that you'll have to reconsider at least one item you had on your wishlist.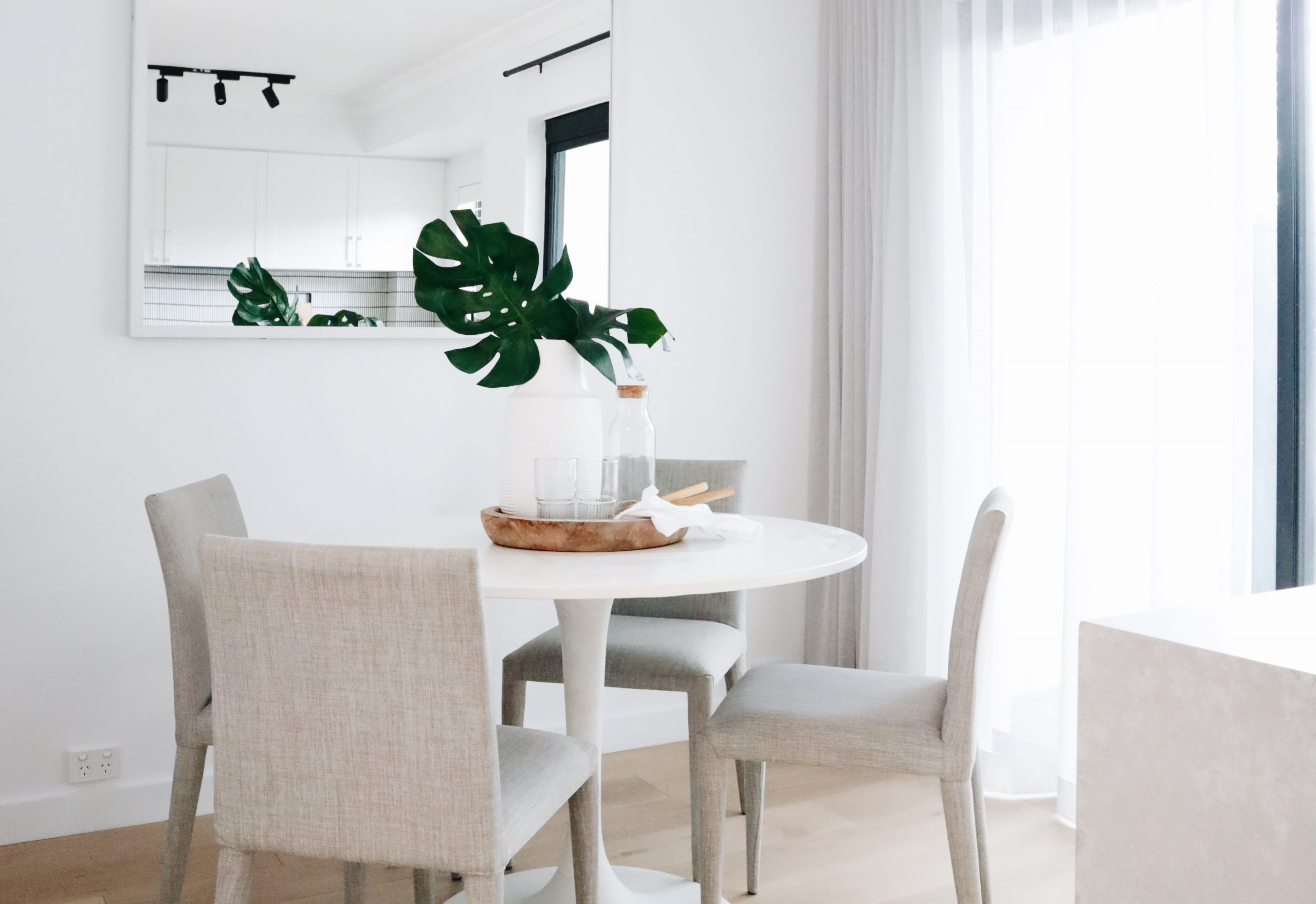 Pare it back
Any space can feel smaller if it's cramped with too much stuff. Buying new furniture and accessories? Our tip is to take it slow – don't be rushed to order all your furniture at once. It's better to keep it minimal in a tiny area so keep this in mind when discerning what stays and what goes.
Double duty
If you're severely lacking space, multi-functional furniture pieces are a great space saver.  A coffee table with storage, an ottoman that doubles as a table or somewhere to sit, occasional chairs that can also be used as end chairs when you have a few extra guests over for dinner – these are just a few ideas!
Get inspiration from us weekly, straight into your inbox.
Stay up to date on exciting projects from the BOWERBIRD family.