6 home styling tricks that will impress your mates
We all want our home to make a great first impression with guests.
That's where these home styling tricks come in. We've rounded up some of our easiest tips for interior design rookies, including from our online mini-course, Life Styling: Introduction to Interiors. 
Choose colour carefully
The novice home stylist will base their colour choice simply on their favourite colour, but this may not always be the best option. To start with, all homes should be styled with a base of neutrals, but we've never heard of beige being anyone's favourite colour. This is to ensure furniture longevity – you don't want to have to change out the colour of your couch every season or have to buy a new headboard every few months. Save the changes for your smaller items like accessories and artworks. Plus, the colour you choose can also influence your mood, so be wise about it. One home styling trick we find helps is to keep 80% neutrals to 20% hues.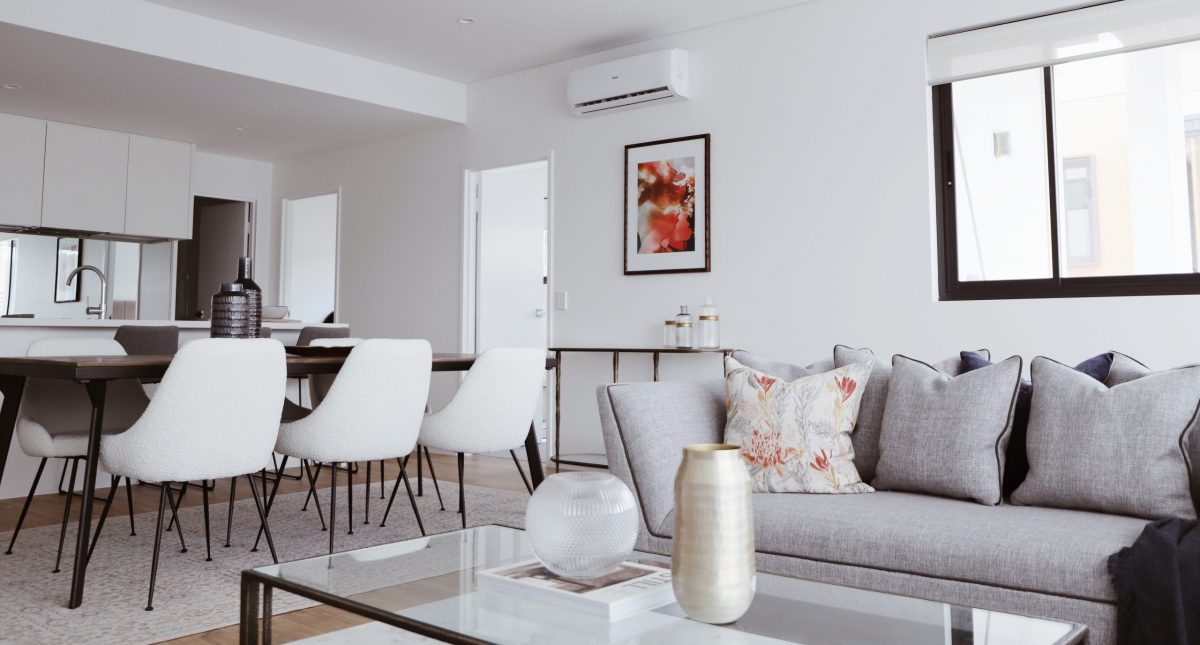 Reflectors aren't just mirrors
A carefully placed mirror is the oldest home styling trick in the book, and you've probably heard us talk about this a lot already. That's because mirrors create the illusion of extra space through the reflection of space and light. It's as simple as placing your mirrors so they reflect light sources, whether it be an open window or a lamp. But if you don't want mirrors everywhere, remember that all glossy surfaces reflect light too. You can opt for glass furniture, tiles or splashbacks, and copper finishings to amp up the brightness.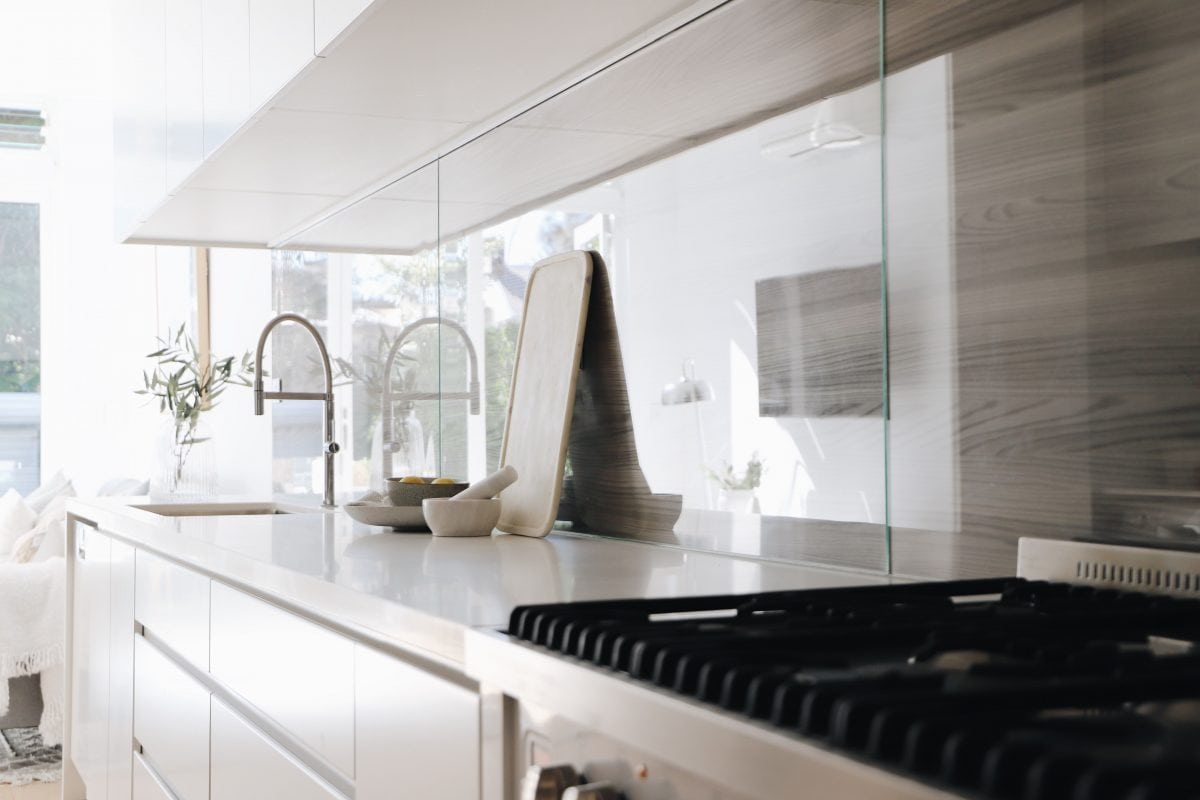 Try visual textures
Visual texture is, as you may have guessed, texture that is implied rather than felt. For example, when you sponge paint onto a wall, its mottled appearance gives the illusion that the wall is soft (when in reality, it's still made of brick and plaster). Some other examples of visual texture include printed fabrics, wallpaper and terrazzo. So, what's the home styling trick? People often opt for visual textures to create the look they want without having to actually splash out on the real deal. Think faux Italian marble countertops, for example.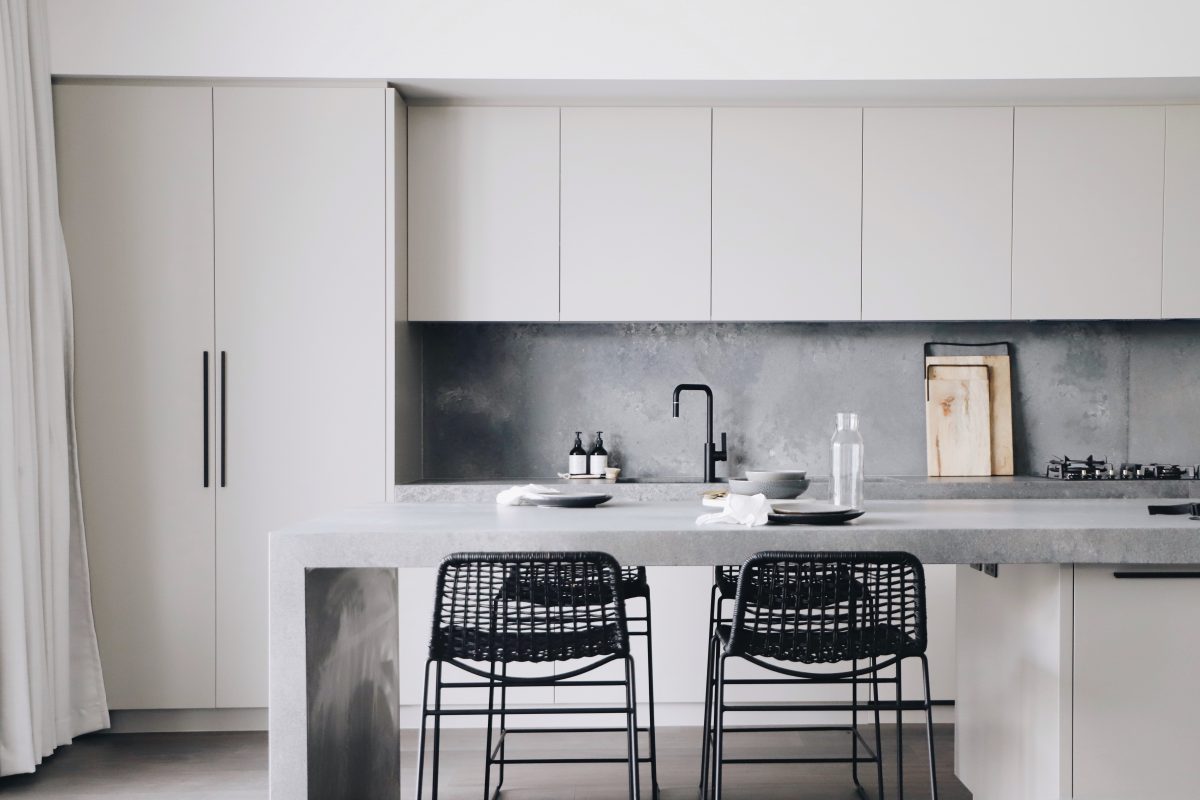 Float furniture
One common mistake people make, especially when styling smaller rooms, is pushing bulky furniture such as sofas up against the wall. While you may think this will create more space, often the opposite is true. By floating furniture in the centre of the room, you create a better flow as people walk through the space. It also allows you to create a focal point so your styling choices can truly sing.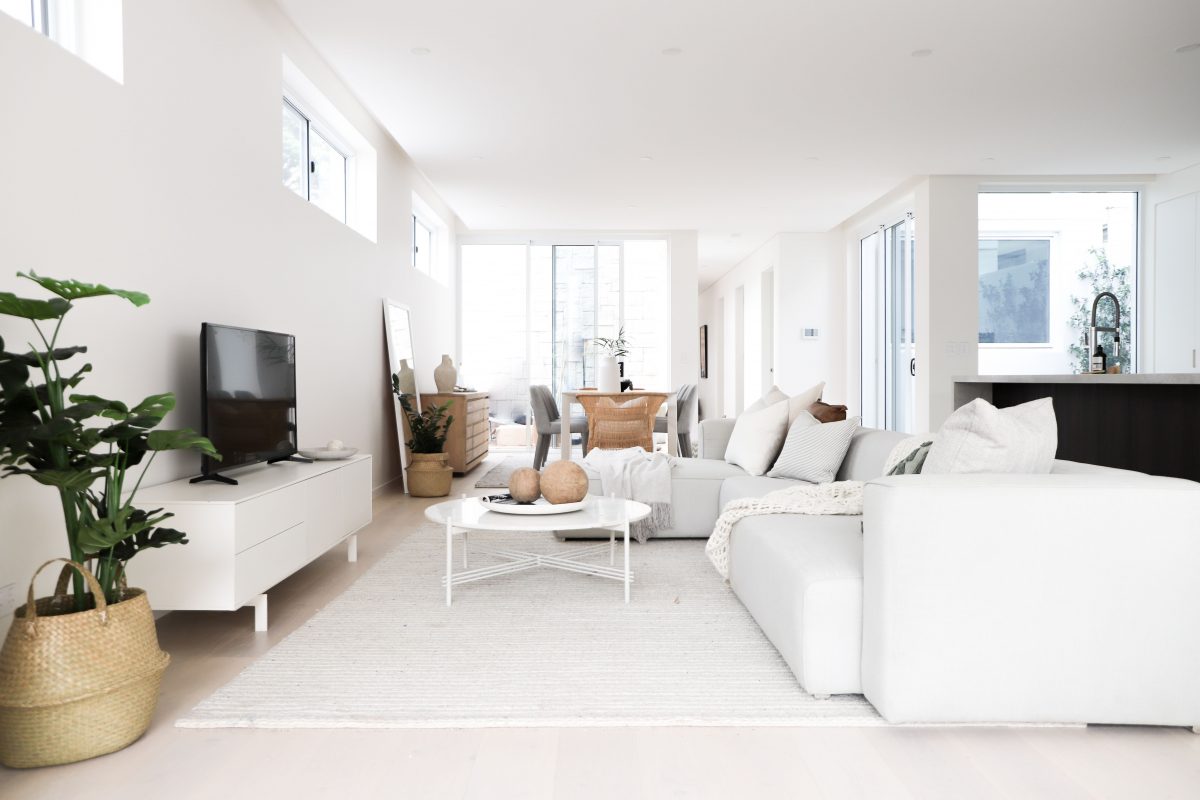 The power of three
We are drawn to objects in groups of three. Odd numbers are more visually interesting because absolute symmetry can be a little boring and flat to the human eye. So, when you're grouping accessories, remember the home styling trick of the rule of three. It may take a little reshuffling until you've found a balance that you like, but that's why there are interiors Instagram pages and Pinterest boards to draw inspiration.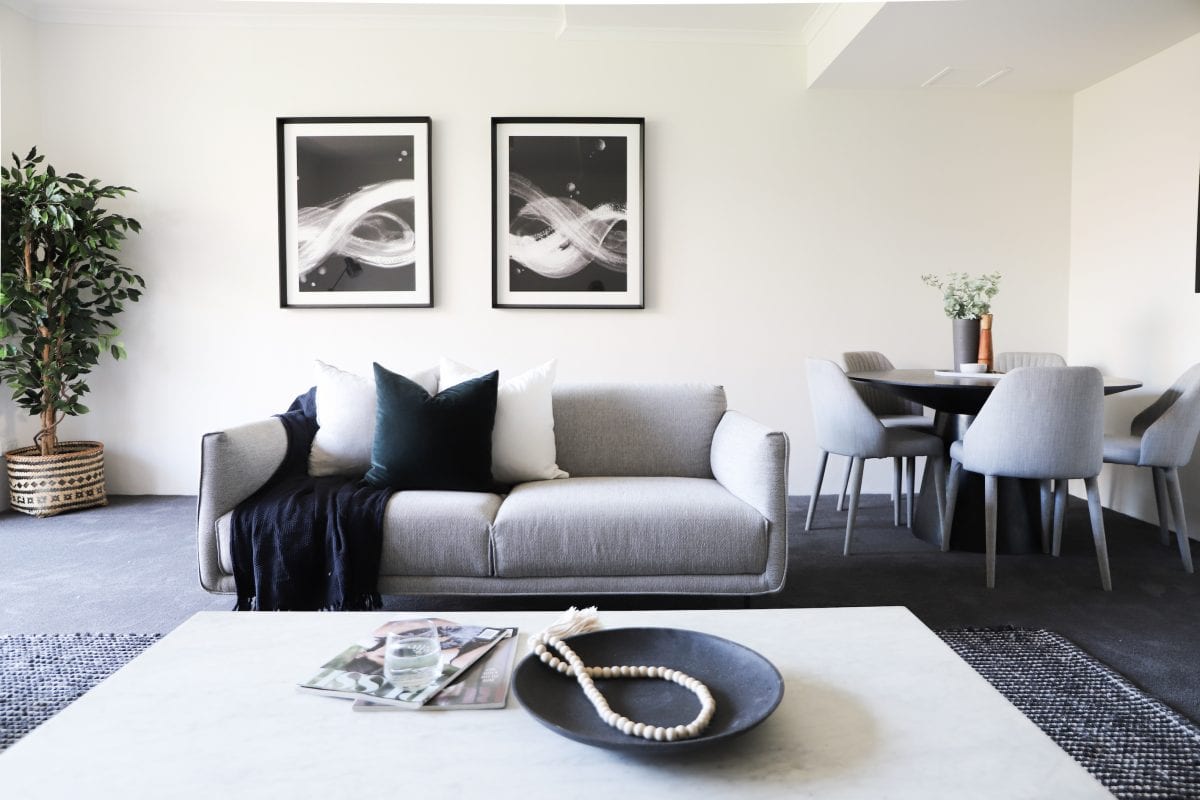 Go green
Do you own a house plant – or 10? If not, why not! House plants fill your home with natural beauty and, if well-tended, will last for years (that alone is enough to impress your mates). We opt for sturdy, low-maintenance house plants like bamboo, fiddle leaf fig, Kentia palm, rubber tree and yucca which will survive the erratic Australian weather.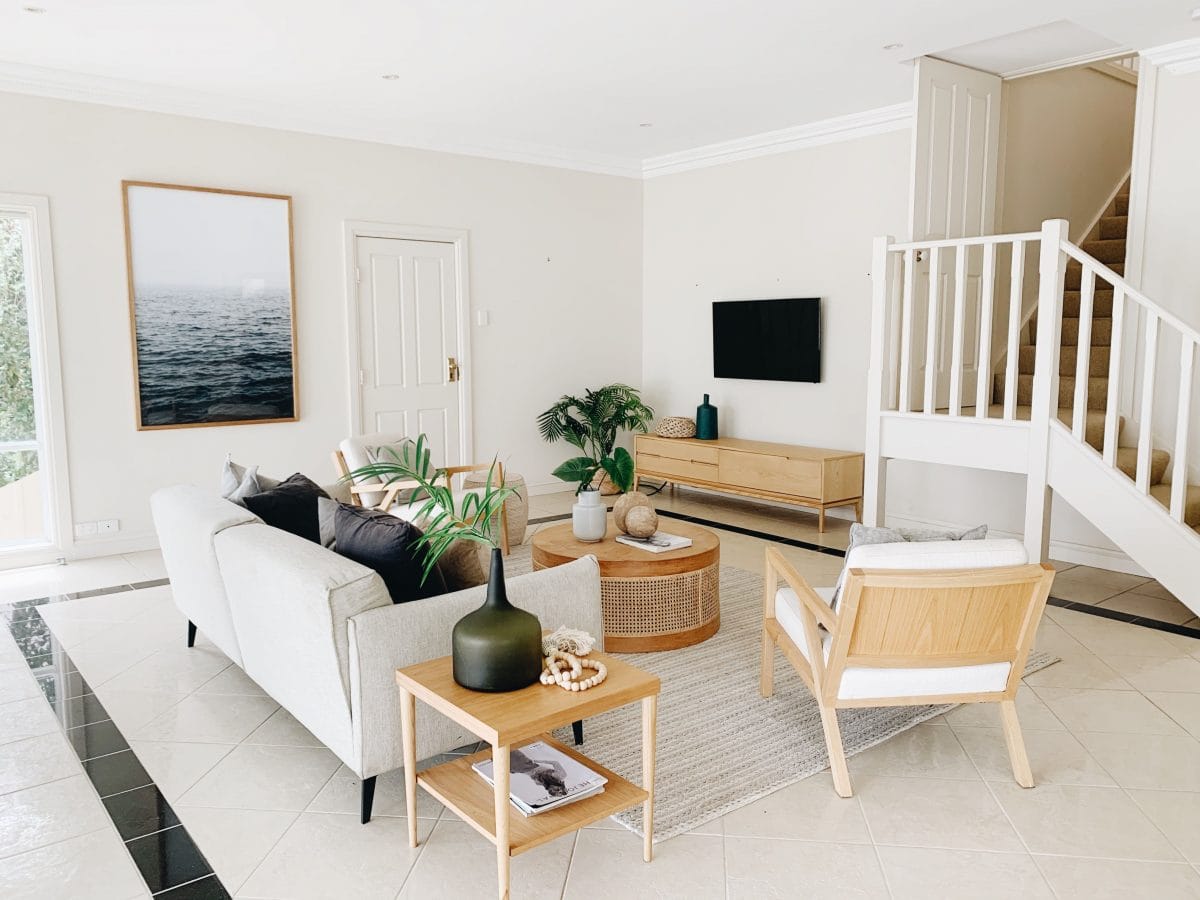 Our online interiors mini-course, Life Styling: Introduction to Interiors, aims to give anybody the basic skills to style their own home. Are you a styling beginner or a passionate interior hobbyist? You'll benefit from 17 modules blending design theory and practical advice, created by a team of expert stylists from Australia's leading interiors brand. Plus, with videos, infographics and hands-on exercises to try, it's as fun as it is informative! Find out more here.
Get new articles every week
Stay up to date on exciting projects from the BOWERBIRD family.