How to make a grand entrance (literally!)
When it comes to your home (selling it, hosting in it, or just enjoying it for yourself!) first impressions count. This is why it's absolutely vital to nail your entranceway. If you need a little inspiration, our Styled to Sell team is here to help with three easy ideas for home entrance designs that will make you believe in love at first sight.
Why is your home entrance design so important anyway?
Your entrance is the first thing your guests (or potential buyers) see once they make their way up to your front door, so when it comes to making a bold statement, it's important to start strong.

Initial impressions are important because they set the ambience for your entire home. Whether you're channeling a boho-luxe vibe or something dramatically sophisticated, your entrance is the first introduction visitors to your home will receive – so it's vital to establish the aesthetic that you'll be carrying out within. 
Let in the light  
Incorporating a bold colour into your front door is a striking way to ensure your home makes a lasting first impression. A statement black door is a perfect complement to light-filled homes, while a fresh coat of white paint works with almost any entranceway.

However, if you're not open to pulling out the paintbrushes, then a few simple touches can make a big difference to your home's entrance. Try a hanging pendant light, a dramatic chandelier or wall-mounted lights along your hallway to easily and affordably improve the appearance of your entryway. 
Get dramatic with decor

Decorating with striking accessories at your front door is the easiest way to make a statement, without saying a word.  
Whether you experiment with coloured pots, a bold mirror or even an eye-catching piece of artwork, dramatic decor can wow visitors, inject your place with personality, set the tone for the rest of the home, and serve as a conversation starter that'll leave potential buyers talking about your place, long after they have left.

A red carpet entrance 
Finally, rolling out the red carpet (or a statement rug) is an effective way to enhance your home entrance design. As well as welcoming guests, it's an easy way to entice prospective buyers into their "new home" by allowing them to envision themselves in the space.
Rugs are a great way to bring warmth and character into a space, and can help you seamlessly connect one space to another with the same design direction. We love this handwoven floor runner by Globewest, but a great throw is also a gorgeous addition. 
The first step in preparing your home for sale is creating a space potential buyers won't forget.
To do so – without the pressure to pay for it now – ask about our new and improved Pay Later option*. It'll help buyers envision themselves in their dream home, without any budget nightmares of your own!

*To approved applicants. Conditions apply.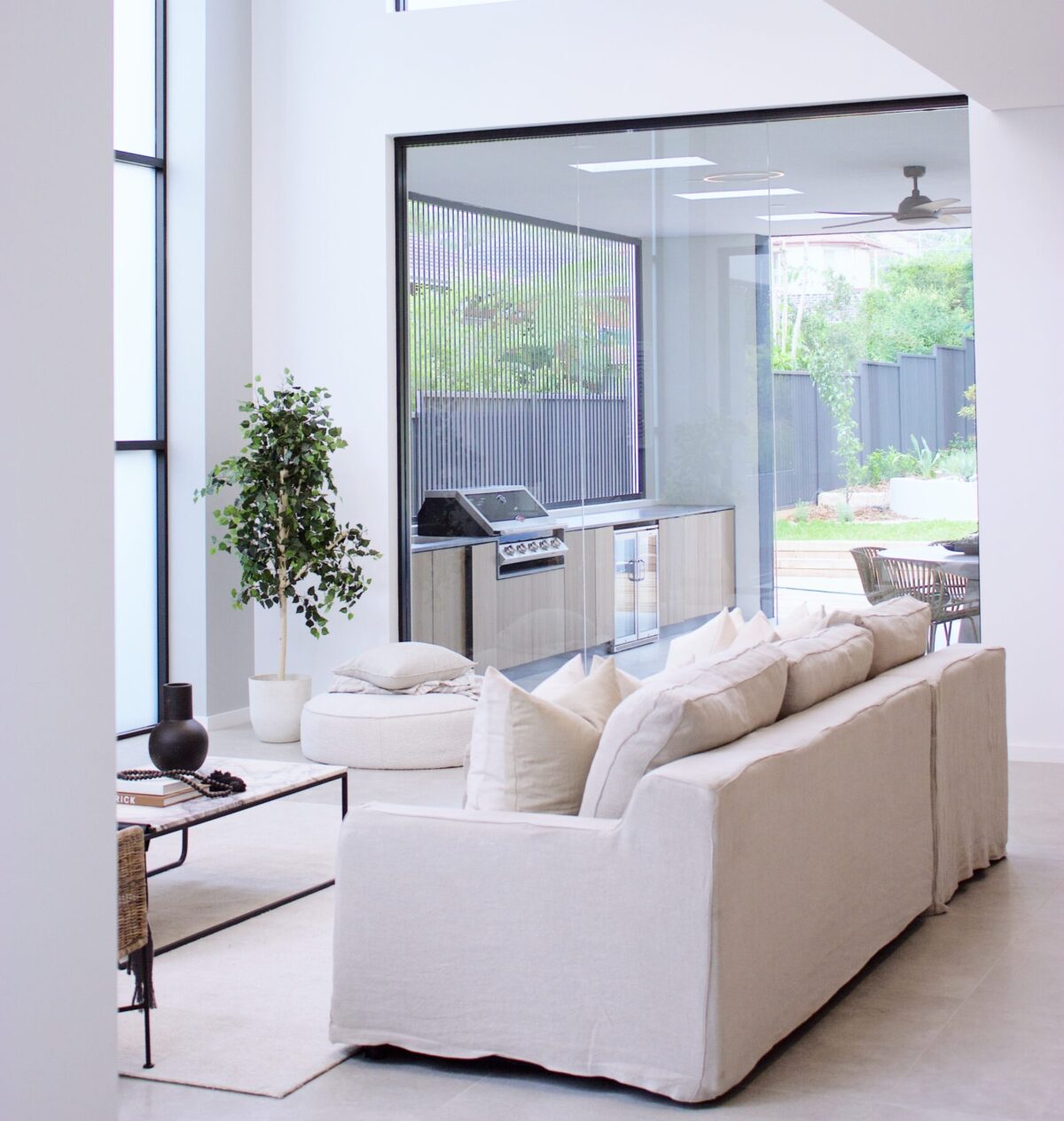 Get new articles weekly, straight to your inbox.
Stay up to date on exciting projects from the BOWERBIRD family.