4 reasons your home doesn't inspire you anymore
They say home is where the heart is, but where does that leave you if you're not loving your home? 
If your home doesn't inspire you anymore, you've come to the right place. Here at BOWERBIRD Interiors, we refresh and revamp properties on the daily! Here are five reasons your home isn't getting you excited… and our interior design solutions to get inspired again.
Out of style
Just like fashion, interior design and styling trends come in and out of style. If you bought designed your home in line with the trends from the '90s, it's probably out of fashion. That's why we recommend timeless furniture pieces and design elements that don't follow trends but instead stand the test of time. Do this by choosing classic silhouettes that you can accessorise to match the current trends.
Aged furniture
Is your furniture past its prime? A few telltale signs that your furniture is nearing its use-by date include scratched timber, lacklustre vanish, peeling upholstery and bruised velvets. While you may able to fix some pieces with a little elbow grease, there's nothing more satisfying than finally plumping for a new cosy couch or just-right mattress.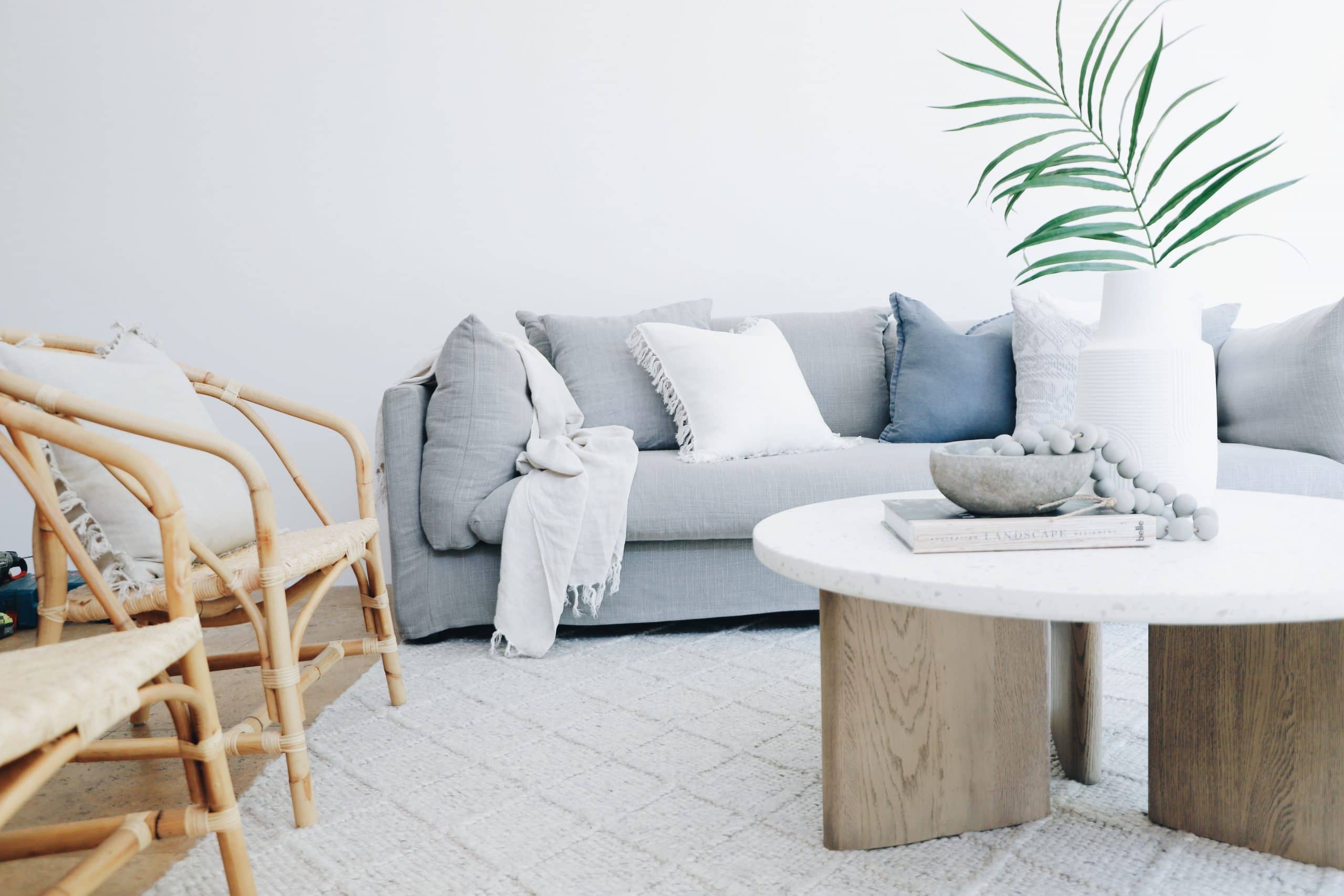 Dated colour 
The paint colour of your home can instantly giveaway its age. For example, taupe feature walls… hello, early 2000's! We recommend a neutral light wall colour because it won't date and bounce light around the space, keeping you inspired by your home. If you're feeling a little unconfident with selecting a colour, our expert designers can help give you a nudge in the right direction! 
Scale fail
Hands up if you've ever brought a piece of furniture home only to find that the scale is a little off but it was expensive and heavy so you kept it anyway? Measurements can be tricky to navigate but it's so important to nail scale in creating the right flow throughout your home. Nobody likes squeezing in to sit at a dining table that takes up the majority of the dining room!                                                                                                                         
Get inspired!
Luckily, we've got a little service called Styled to Keep to help you get re-inspired about your home. We're experts in all of the above – timeless furniture, quality pieces, paint colour and styling. And, most importantly, we're experts at creating an inspired lifestyle! Styled to Keep is a styling service to refresh and reinvigorate your home by filling it with beautifully curated brand new furniture pieces you keep forever. If you're interested in Styled to Keep for your home, simply fill out the contact form and we'll be in touch soon.
Get new article every day
Stay up to date on exciting projects from the BOWERBIRD family.