Great Ideas for Eco-Friendly Design in Your Home
Sustainable and eco-friendly design has become more than just a trend.
The term "eco-friendly" refers to minimizing the harmful effect on the environment. That means your interiors should focus on items with a minimum carbon footprint during production. However, you also need materials that don't emit VOCs into the environment. Eco-friendly design is a way to make your home beautiful while showing you care about the environment. Check out these ideas for an eco-friendly design and how to incorporate them into your home!
Use plants
Can you imagine a better way to make your home eco-friendly than adding plants? They'll literally make the space "greener" while offering freshness and ambiance. You can pick plants that add scents, such as pine or mint. If you are looking to boost air quality, experts recommend gerbera or bamboo palm.
The advantage of natural lighting
Aim to use natural lighting whenever possible. Sure, you can install big windows that go from the floor to the ceiling, but this isn't an option for everyone. Apart from the window size, try to find curtains you can move easily. Roller blinds are convenient, especially since they can allow the sunlight to enter even when closed.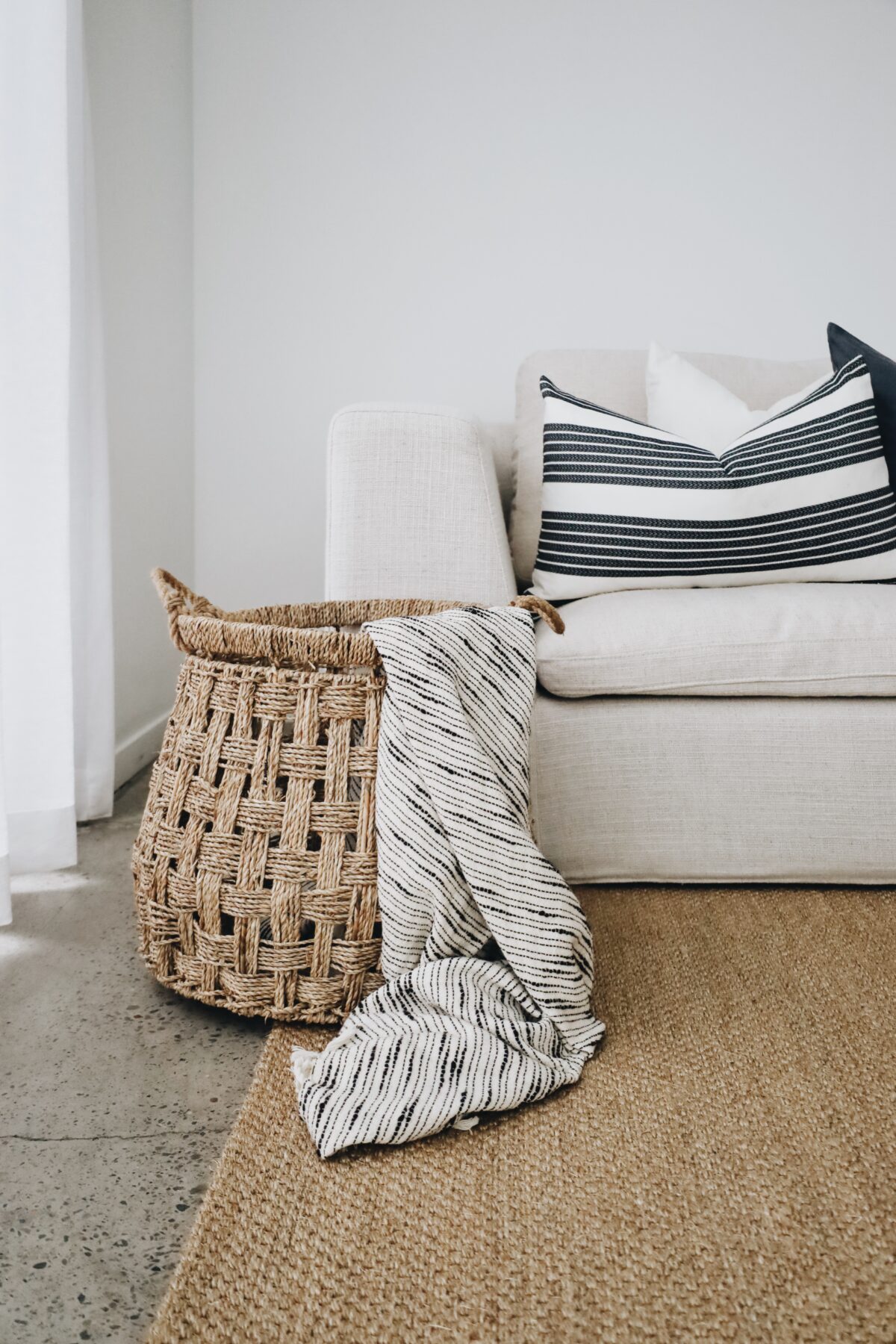 Featuring: Driftwood Sisal Rug from Natural Rugs
Choose natural textiles and finishing
Wool pillows are extremely popular, and they come from a natural material. Aim for compounds that resist moisture well and have antimicrobial properties. Apart from wool, that could also be natural latex, sisal, jute, or cotton. The last two are an excellent choice for rugs and carpets.
Stone or wood are suitable flooring solutions
You should forget about vinyl floor solutions. These contain toxic plastic, which releases harmful compounds into the environment. The alternative options include wood or stone. You can also use limestone tiles, cork, or cement.
Recycle the past
Is your friend giving up on some furniture pieces? Are you planning on throwing away some items? Instead of doing that, can you reuse them somewhere else? Perhaps you can reupholster sofas or chairs and turn them into vintage items. Head to local stores offering antiques, and you might get good deals on lamps, desks, and other decorative pieces.
Sustainable materials for DIY decorations
If you are going with wood, pick a sustainable option. For example, bamboo takes less time to become harvestable than other trees. Stones like marble are an eco-friendly choice for countertops. Apart from adding these materials, look to remove synthetic textiles from your home. That includes polyester, plastic, nylon, etc. 
Embrace minimalism
Scandinavian décor is famous for its minimalistic approach. It sticks to keeping only bare home decor essentials in an open-space concept. If you don't need a long carpet, replace it with a small rug. This approach makes it easier to organize the space. Additionally, it means fewer materials were used in the production, which reduces the carbon footprint of the process.
Guest blog by Leila Amber from knothome.
Get new articles weekly, straight to your inbox.
Stay up to date on exciting projects from the BOWERBIRD family.