First home buyers – why your new pad's style shouldn't be "BASIC"!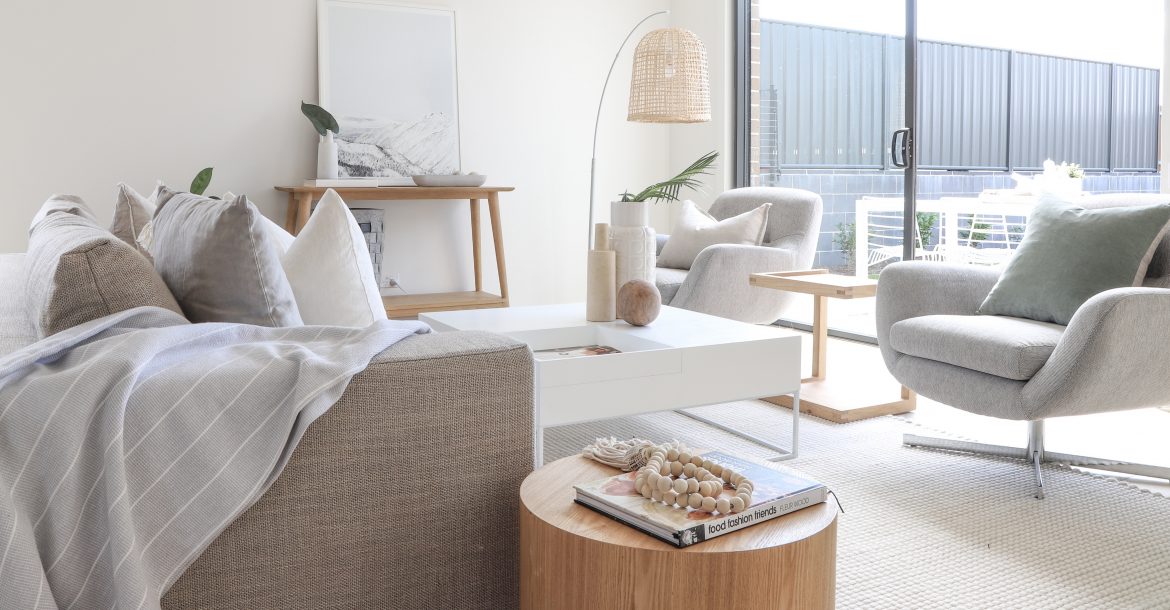 So you've bought your first home, YAY! But now you're broke, BOO! What happens next? How do you go about furnishing your new home? Sure you have some hand me downs from your very kind family, but they may not entirely be your style, right? (thanks aunty Mildred, but we'll pass on the moth-ball scented linen chest that you no longer have space for since you down-sized!)
Dreading the thought of heading off to IKEA and putting your relationship with loved ones at risk (who hasn't had an argument in the kitchenware section of the big blue-and-yellow store!), you decide, right no choice but to furnish the home cheap and cheerful. After all, you'll build your style over time, right? Or not!
Quite often what actually happens is that over time you buy so many bits and pieces, that nothing goes together, coherence is out of the window, and your beautiful pride and joy of a home resembles more of a dorm room than it does the tranquil haven you've been dreaming of.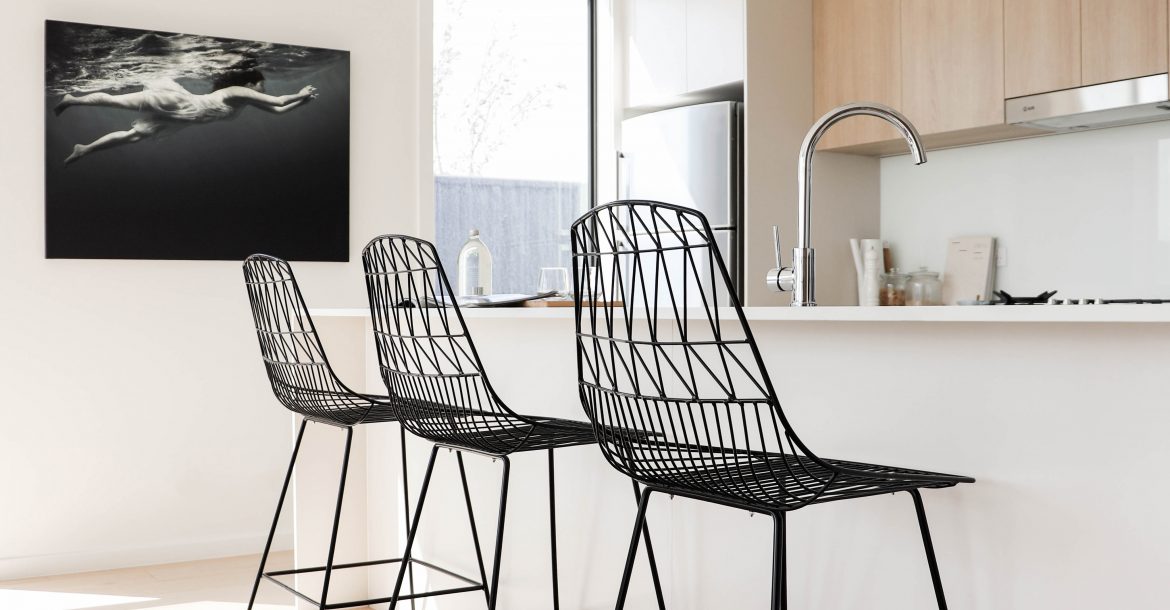 So how do you avoid your new pad looking that little bit BASIC? Our 4 golden rules:
Less is more
Don't feel the need to overfill your home. Negative space is a first home buyers dream. Mostly because you don't actually need that much furniture if you invest time in some proper spatial planning. PLUS a negative space will actually give the impression of more space in what are often smaller spaces (we're assuming you didn't stumble upon a budget-friendly mansion!)
Furnish to a simple colour palette – it creates longevity and versatility
Go light or dark – neutral is an excellent option too. This way, if you do start to add pieces over the years, the pieces are more likely to slot in seamlessly with the scheme, avoiding an entire re-style because you just had to have that purple armchair!
Invest in good quality pieces, save a little longer if you have to (maybe aunty Mildred's linen chest isn't that bad after all)
We've said it before, invest wisely in quality pieces you love. Take time to save and think about future-proofed furniture. Remember looking back at photo's from the '80s and '90s and yelping "what was I thinking!!!" – Enough said!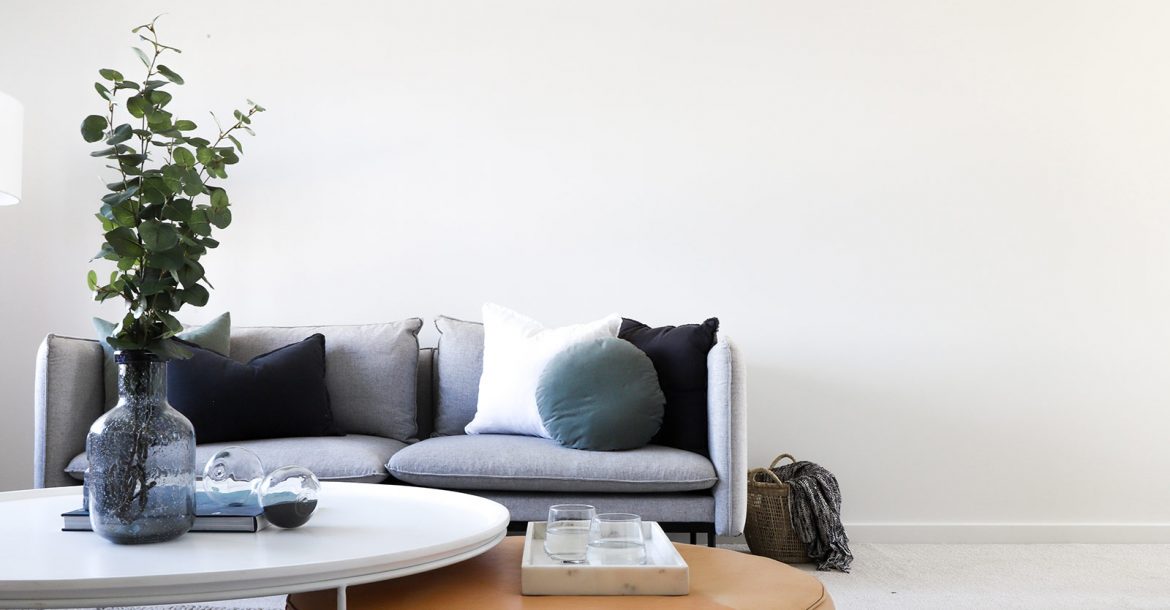 Keep your eyes peeled for deals
Sales, sales, sales. Keep razor focused on these. Often more prominent furniture suppliers will have a massive end of season sale, and if you're really savvy, you'll track down your favourite furniture wholesaler, locate their warehouse and wait patiently for their annual warehouse sale. Tried and tested.
OR
You might want an easier option
Our mates at Stockland have teamed up with us to offer a pretty sweet deal. Their latest offer (Home Sweeter Home… get it!) gives Stockland homebuyers the opportunity to get a $15K rebate on the cost of their homes, AND newly purchased homes come furnished and styled by yours truly – that's furniture and styling to the value of $30K.
With that offer you can chuck our 4 golden rules right out the window – you won't need them. Get more details by heading over to the Stockland website.
Want more styling advice?
Subscribe to the newsletter for weekly blogs straight to your inbox.