Creative ideas for styling your oak sideboard
Move over humble buffet! The stylish oak sideboard is a must have storage solution that doesn't compromise on design. The simple techniques of scale and layering accessories can create a beautiful composition against a timber backdrop.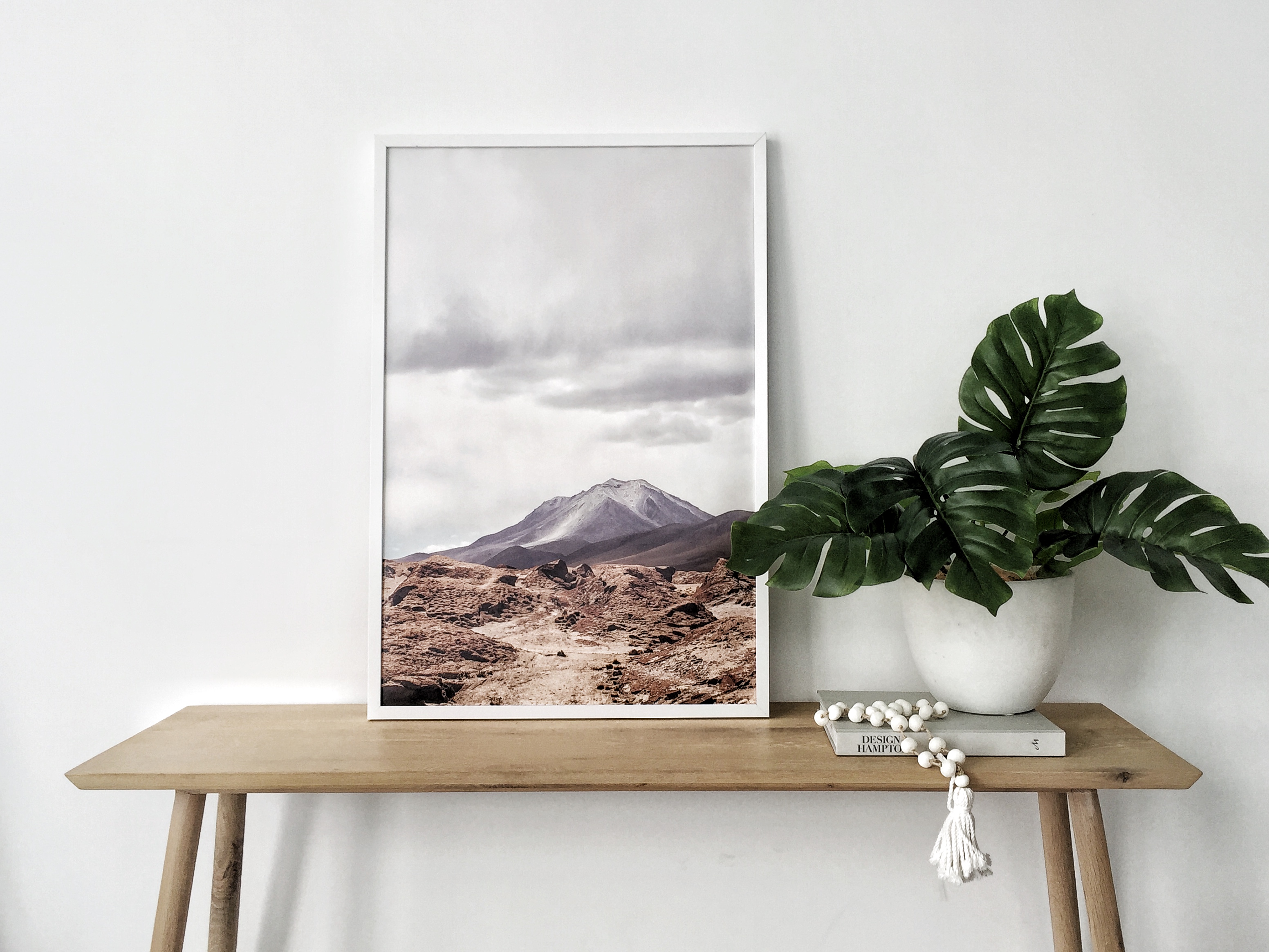 Get the size right
The key to styling an oak sideboard is to create a balanced and effective layout that enhances the beauty and patina of the piece. You can achieve this by incorporating accessories of varying height, shape and dimension. Sophisticated candlesticks, shapely vases and sculptures will add height, while smaller items such as trays, books and ceramics draw the eye back to the centre.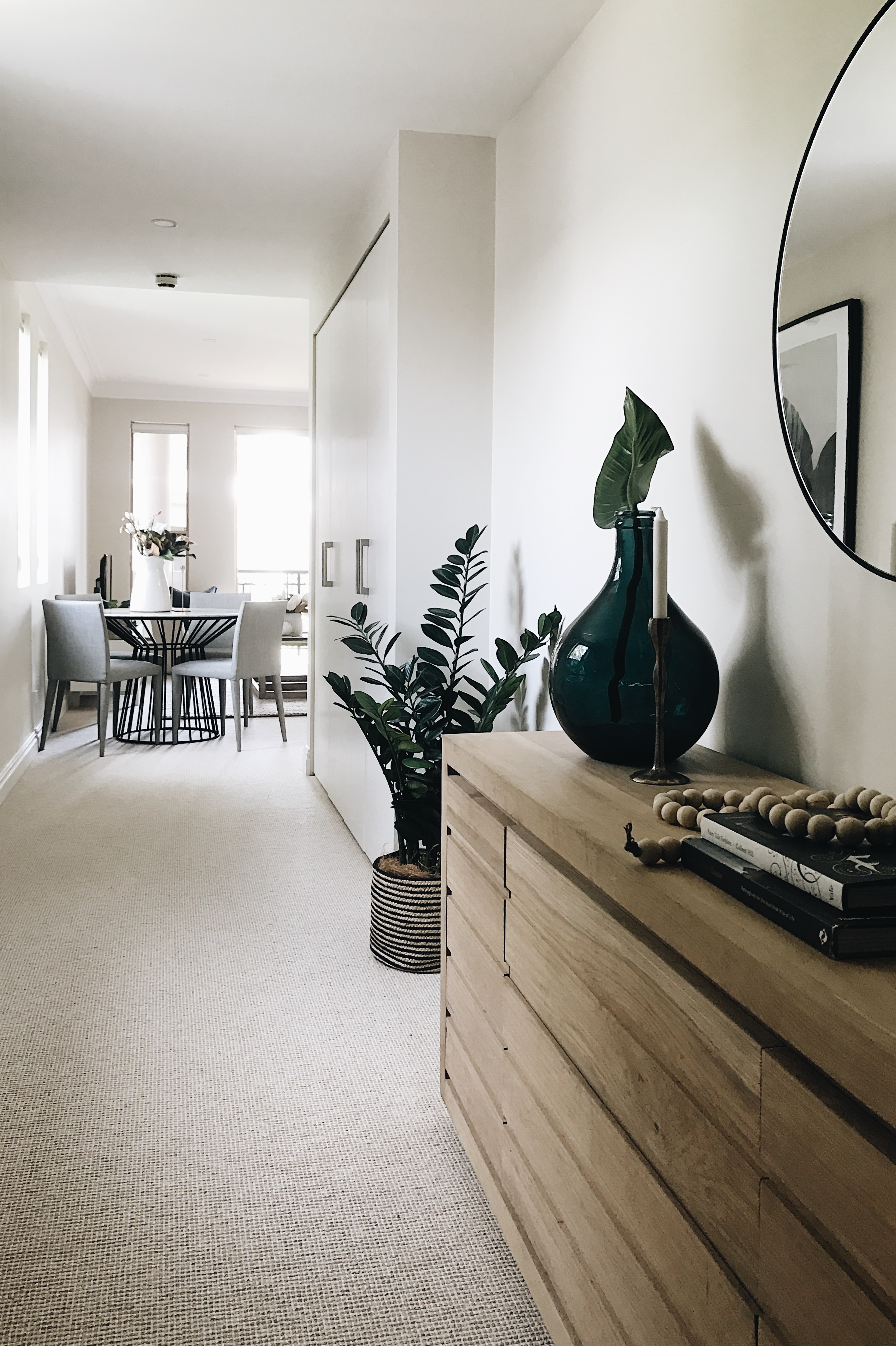 Positioning
If your sideboard is placed in your kitchen or dining room, then emphasize its functional nature with items that will be genuinely useful. Curate a vignette with any special ceramic dinnerware, crystal glasses and decanter. Glassware provides a beautiful silhouette without overpowering the space.
You can embrace a more decorative and personal style if your sideboard is positioned in your hallway, living room or bedroom. It's crucial to create a harmonious look with your current interior – so consider which elements you love most in your home and compliment them with your sideboard styling.
Floral fancy
Flowers and greenery are another great way to add height, depth and colour to your room whilst maintaining the organic edge that the natural oak finish provides. To make the most of a pretty moment, choose plants such as botanicals that keep their beauty once they have dried out. Your floral choice doesn't need to be an intricate arrangement, consider simple proteas or eucalyptus for a vibrant and relaxed statement. Tactile indoor plants such as succulents or terrariums are ideal for longevity.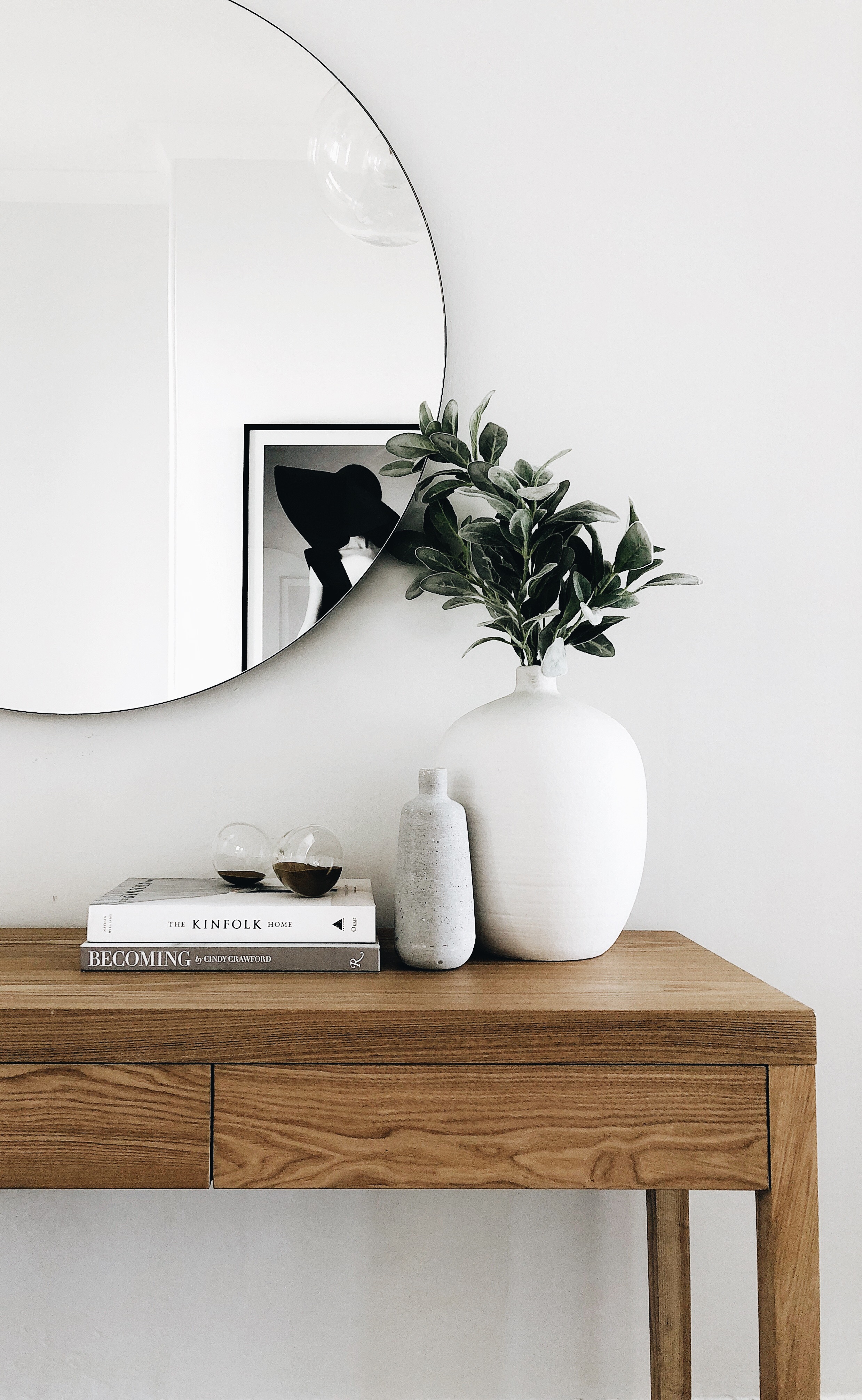 Symmetry
Large furniture such as a sideboard is the perfect place to play with symmetry in styling, particularly in a more traditional setting. To really make your sideboard a statement piece – flank each end with a beautiful lamp to enhance the scale and a warm ambience.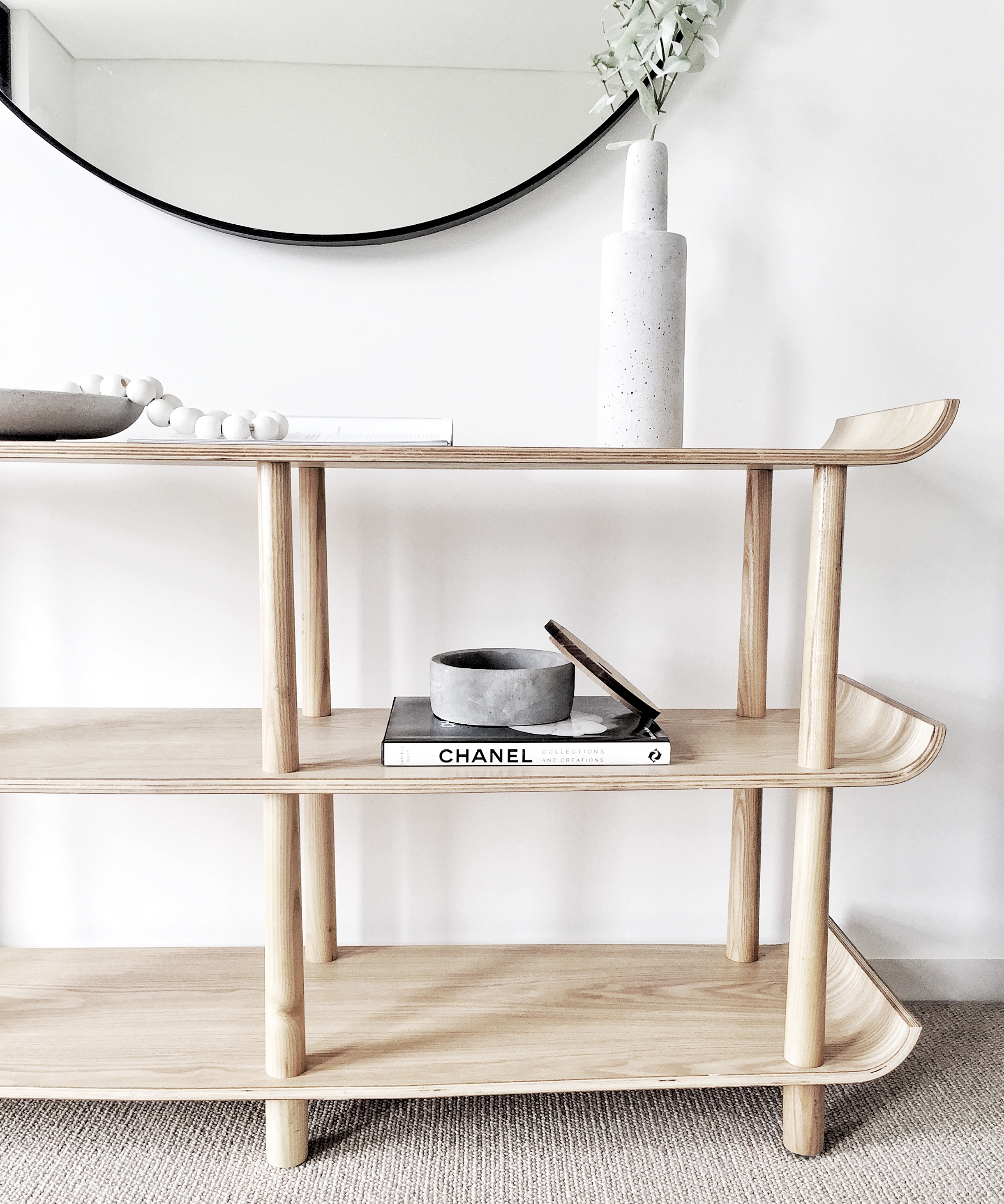 Add a centrepiece
Artwork above your sideboard is the perfect centrepiece to create a cohesive look. You could consider offsetting it with the sideboard to create even more interest. If it's not possible to be hung, you can simply lean a painting or framed print securely. This will add height and complete the overall look.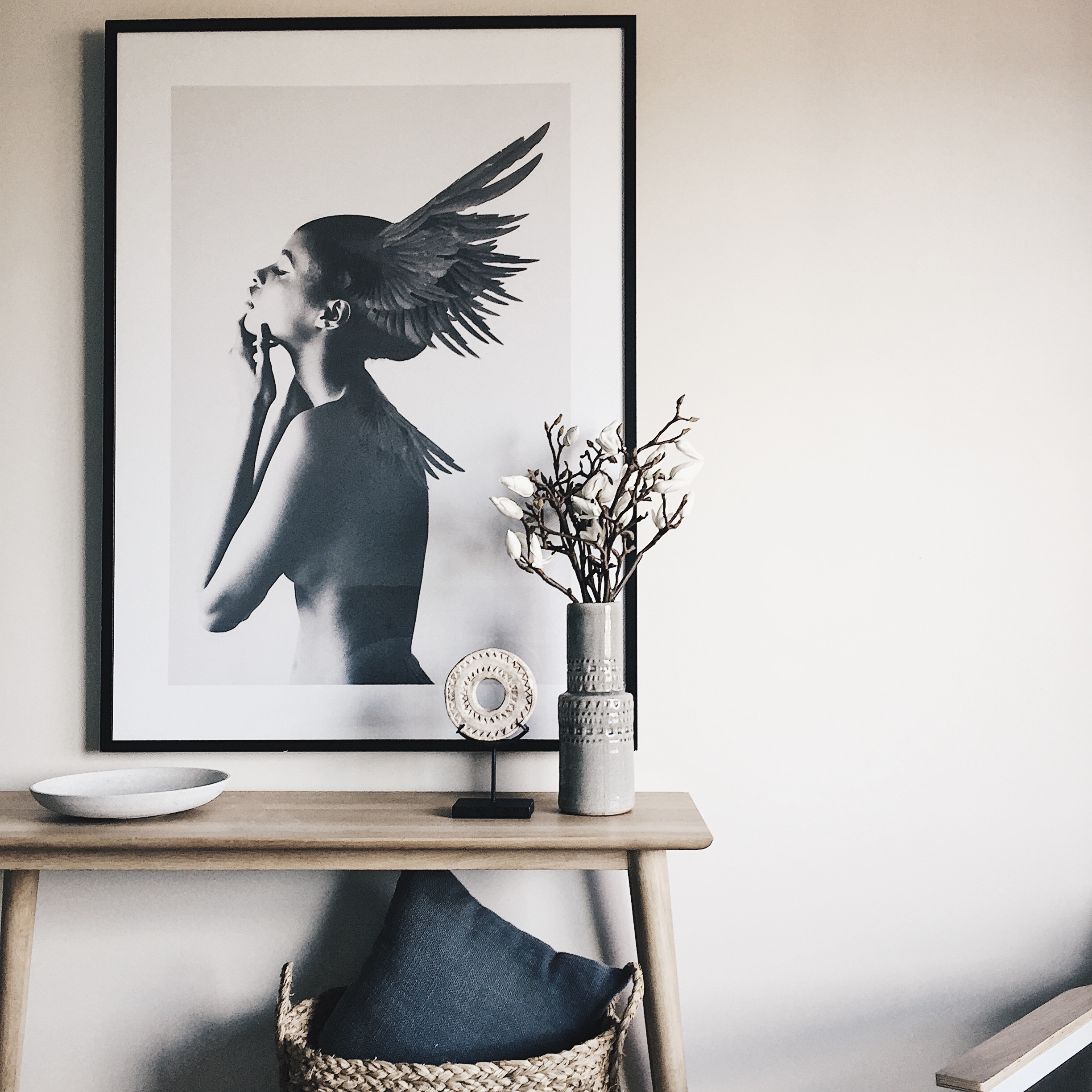 Justify
Sideboard styling is often a balancing act that you can play around with over time, or as the seasons change.  Practical items like a television require a little creativity, so justifying your accessories to one side is a great way to balance out the other side- and an easy rule to follow!
Organic Appeal
To accentuate the organic appeal of your oak sideboard, use accessories made of natural fibres and other organic materials for a cohesive aesthetic. Coral beads or a shell necklace will provide a nod to nature, a collection of wooden boxes or a bamboo dish will add texture to your layout.
For a simple and sophisticated look, emphasise personal trinkets by displaying them in a glass jar or making a collection of different items in the same colour. Choose shades of the same base colour that contrast against the tones of your sideboard. Stay true to the metallic trend without letting it overpower your décor by combining items of complementing metal hues, such as copper or rose gold and a hard material like concrete will offset the warmth of the timber.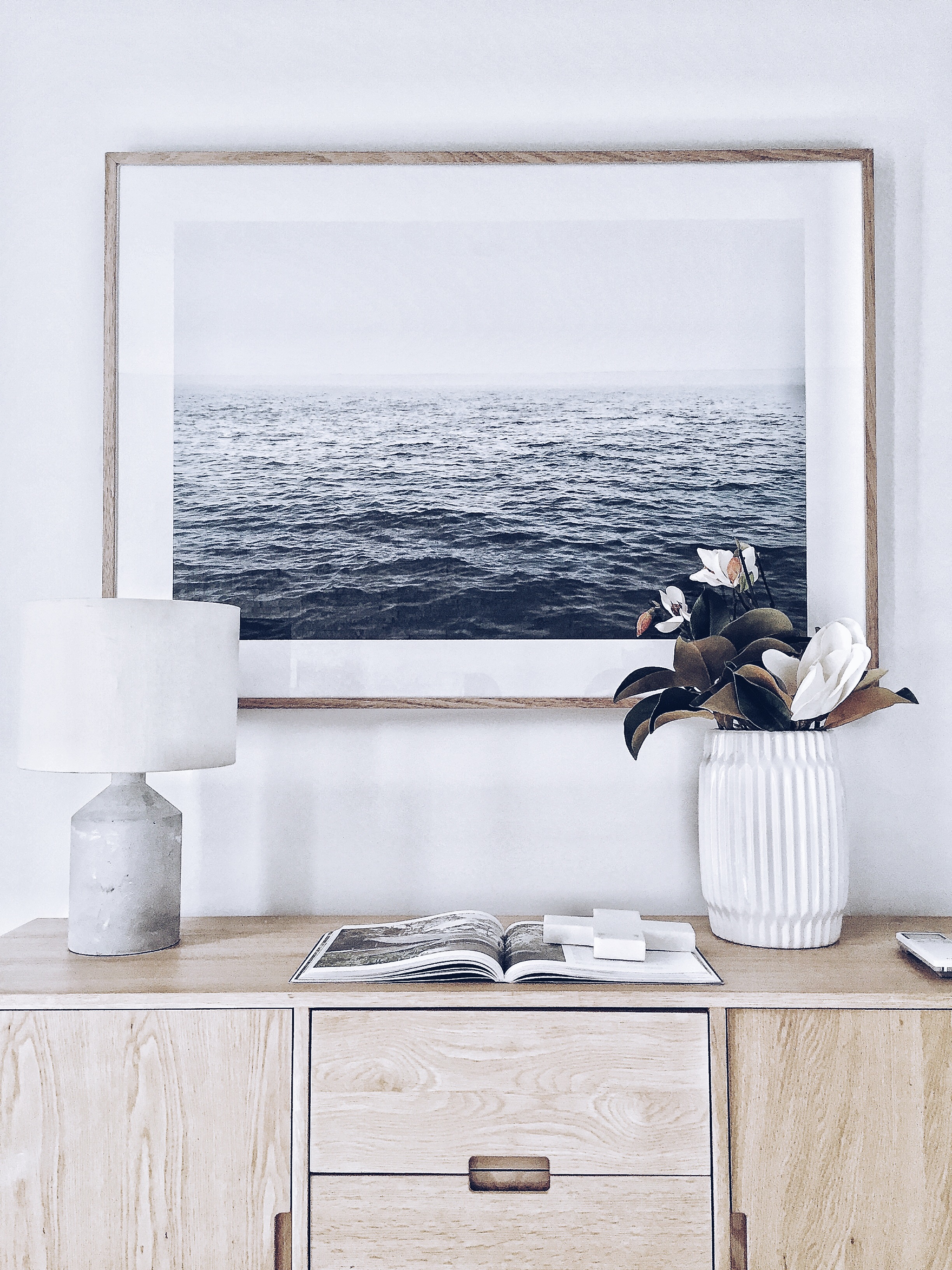 Want more styling advice?
Subscribe to the newsletter for weekly blogs straight to your inbox.