How to Introduce Coastal Style To Your Home
Coastal style epitomizes the way Australians love to live, effortlessly and relaxed. Whilst the concept of a coastal interior has evolved over the years, from seaside shack to beachside glamour, there are some simple ways to incorporate a relaxed yet refined coastal style in your home.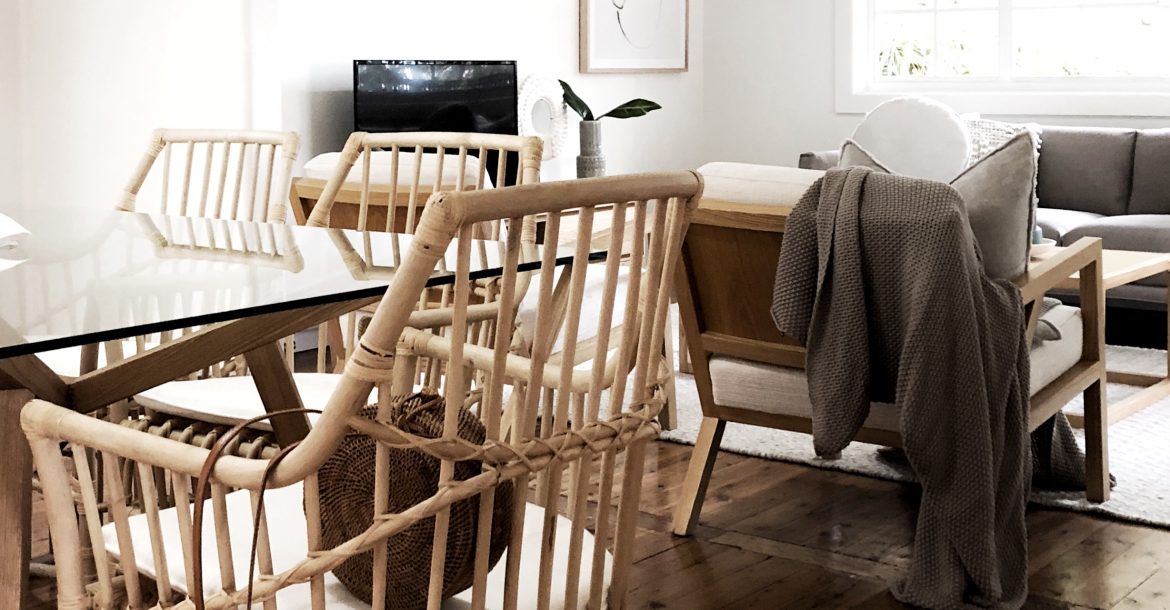 Colour Combinations
The ideal way to emulate that effortless beach feel is to create a backdrop that is cool, calm and neutral. Crisp whites or vanilla tones work well on the walls, floors and ceilings to reflect as much natural light as possible.
Choosing the appropriate furnishings is crucial. Instead of adding a "pop" of colour with scatter cushions and throws, consider adding a "pop" of texture with soothing muted shades
of blues and greens. Coastal style is pared back and tactile, so focus on a soft and inviting palette, with layers of cotton, linen and natural fibres. While stripes offer a quintessential beachside feel, use with restraint to avoid a contrived and generic interior.
To soften the colour scheme, use rugs and carpets in earthy tones such as sand, taupe and cream. Open-weave rugs in natural fibres, such as jute and sisal work well in any room and also suit a contemporary style home.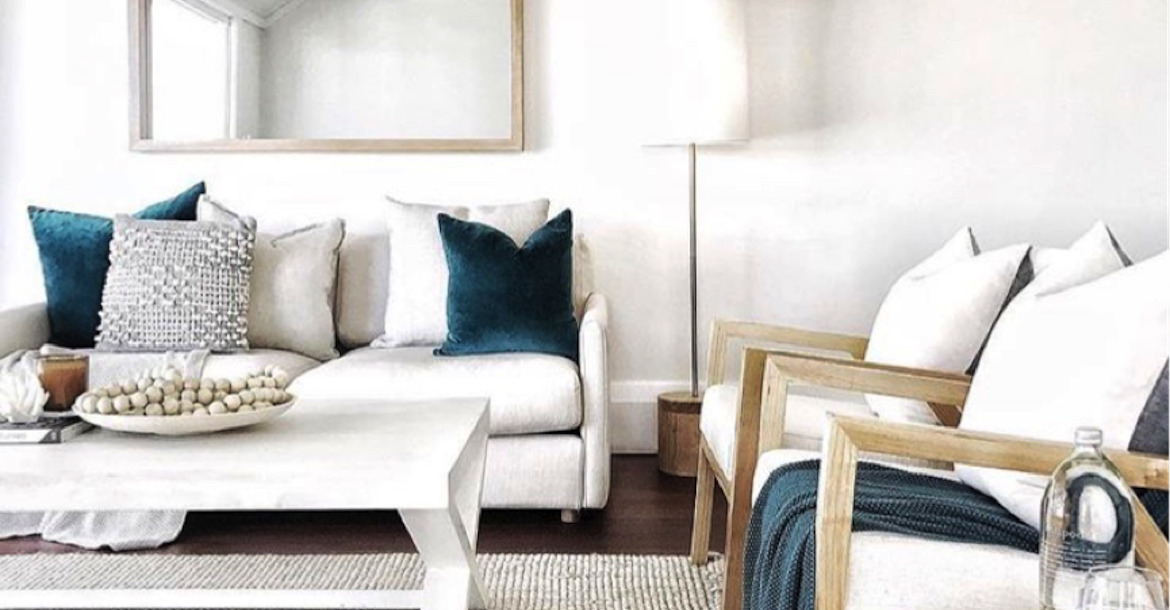 Furniture
Timber is a natural go-to when it comes to a cohesive beach interior. Whether it's light oak, weathered or painted for effect, the texture is raw yet exudes warmth. A large plump comfortable neutral lounge is not only on trend but provides a relaxed vibe. Removable covers that are easily washable make light furnishings less daunting! It's not necessary to have everything white washed if your aim is beachside chic. There are other ways to incorporate an aged effect and still make the space feel lived in. You could introduce some white washed furniture pieces that won't dominate the entire room, or why not add some leather butterfly chairs.
Rattan furniture can complement many styles and is definitely having a "moment" in relaxed effortless design. For a bold impact that will be the envy of your friends place a hanging chair in a reading nook, or a rattan love seat on a cosy balcony.
For immediate impact, hang a beautiful rattan pendant either at your entrance or at your dining table to increase intimacy. Always embrace the opportunity to make a design statement.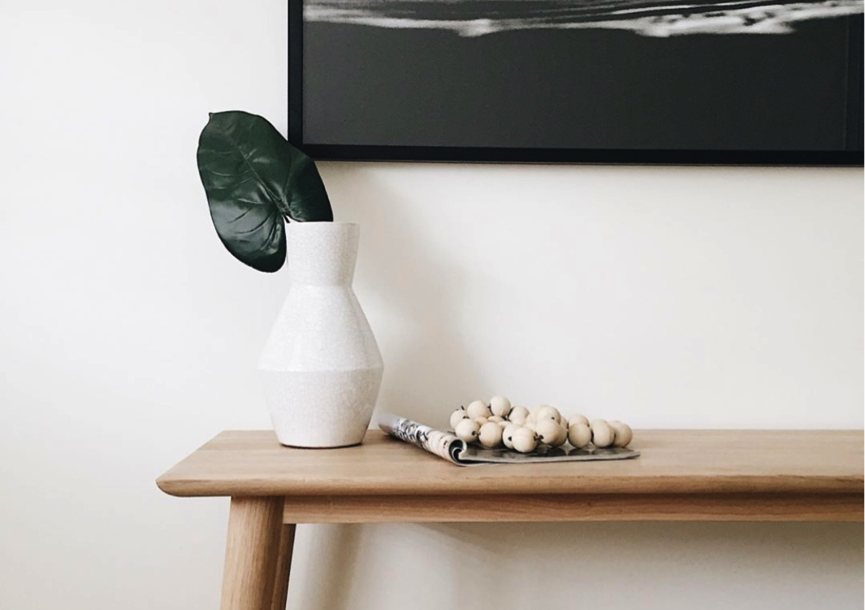 Accessories
A simple rule is to resist interpreting the coastal style too literally, as there's more to seaside glamour than an abundance of shells and driftwood! A subtle nod to this style will have more of a unique impact, so source accessories that speak to you. Consider adding one piece to a vignette in your home. If you have a stack of favourite books or magazine, "casually" drape a cute row of natural beads or shells. Rather than a big bouquet of flowers, opt for more greenery. Even a glass vase with a few large elephant ear leaves on the dining table can provide a polished yet relaxed impression.
To mix things up replace some of your artwork with a tapestry wall hanging to increase the warmth and texture in the room. Woven baskets or timber stools are a practical way to add a natural variation to an entrance, bedroom or lounge.
Tropical Indoor Plants
To blur the lines between the inside and outdoors, style your home with a range of beautiful plants. Oversized varieties with glossy wide leaves instantly create a sumptuous tropical feel, while the deep greens offset whites and neutrals. Colourful tropical flowers in large pots or natural planters add a vibrancy and drama to any room.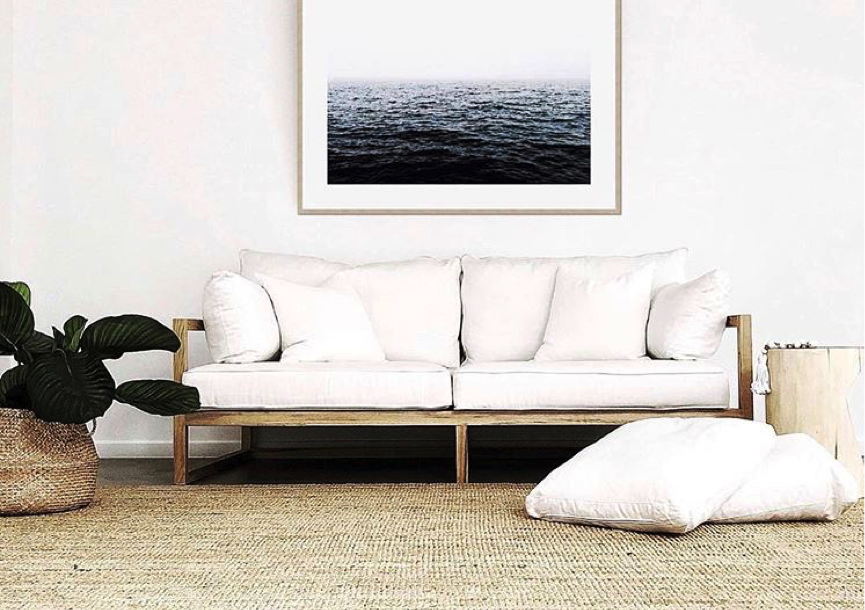 Want more styling advice?
Subscribe to the newsletter for weekly blogs straight to your inbox.