How to clean your home like a professional
You can have the most beautiful home in the world but just a little smattering of dust or smudge of grease can take the shine off.
A clean home is important for your comfort and health, and if you're selling, it can mean the difference between your potential buyers making an offer or not. We have some first-hand experience making homes spick and span, so here are some easy ways to clean your home – and have it look like professional results!
But first, let me declutter
Before you clean your home, you gotta clean! Move anything unnecessary out of your way so you can get a thorough clean, especially under furniture and in hard-to-reach nooks and crannies. Once you're finished, you can also ask yourself if you want to reintroduce everything to your home. After all, uncluttered rooms are not only easier to maintain hygiene, also look more visually appealing.
Hold on, we're going deep
We're a little obsessed with those videos of people steam-cleaning carpets, rugs, furniture and even teddy bears. A steam cleaner or pressure cleaner is a satisfying investment, but you can also achieve a deep cleanse with carpet shampoo/powder and a Hoover. It's recommended to get an intensive clean every six months, with regular vacuuming at least once a week.
Another one fights the dust
We've said it before: dust is the most annoying thing ever. But there are some ways you can reduce dust for longer. Vacuum seal and store any unneeded clothes and blankets, change your bedding weekly and wipe down surfaces with a damp cloth (never use a feather duster unless you like sneezing). A little extra work in the chore department will actually help you breathe easier.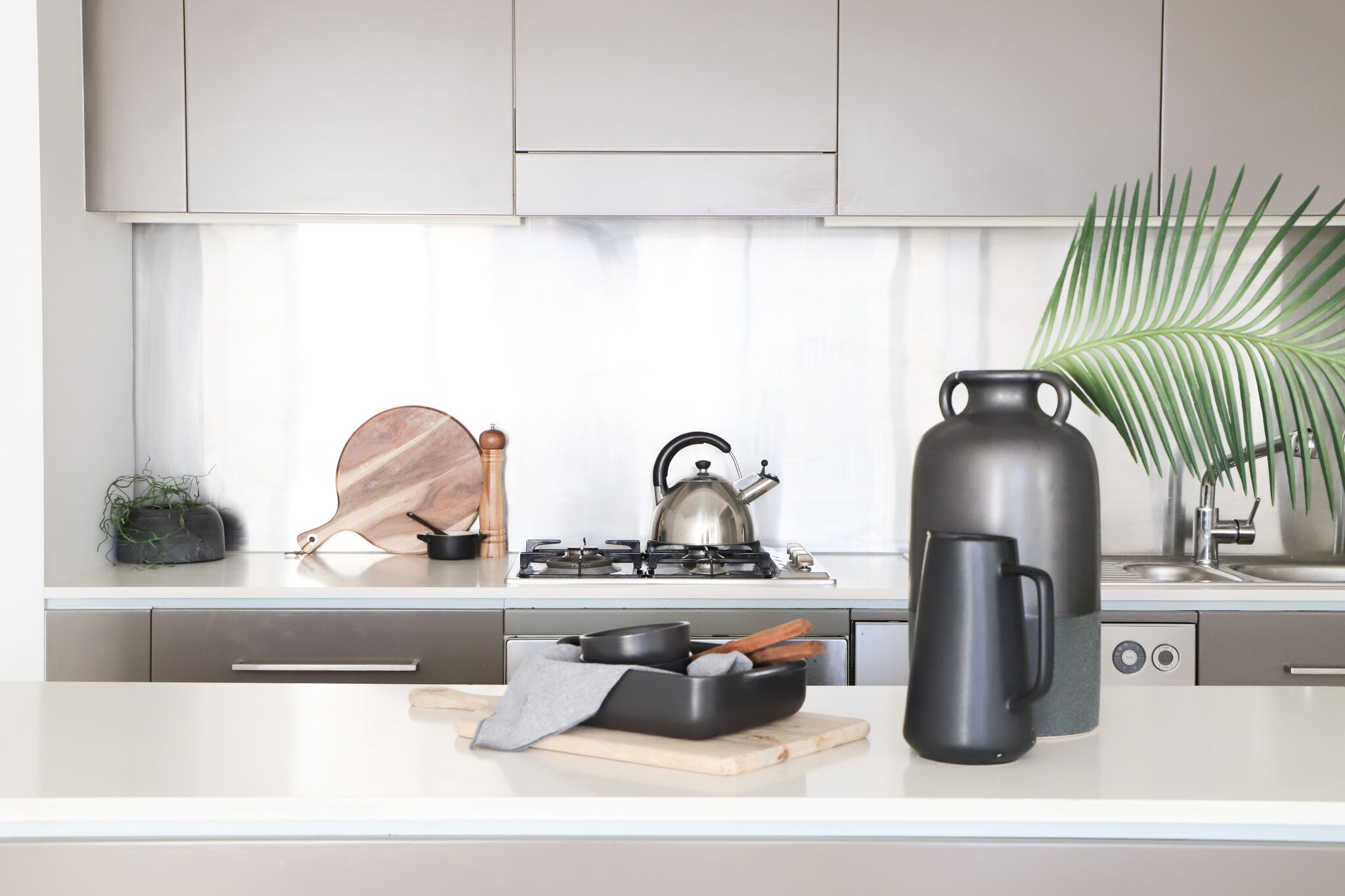 You don't need to elbow grease it
Got a tough job you just can't clean? Tried product under the sun? Absolutely knackered from scrubbing? Sometimes the natural solution is the best one. Vinegar, baking soda and –surprisingly – vegetable oil are all excellent grease removers, and won't leave your home smelling like a chemical plant. Let these products sit before wiping away for an effortlessly pristine finish. If the mess is really baked on, a disposable toothbrush will help do the job.
Keep it in check
At BOWERBIRD, we're all about the to-do list. To make sure you don't miss a spot, print out a list of cleaning tasks to work through systematically. This will help you feel not so overwhelmed by the idea of cleaning your whole house and make sure you don't forget about, say, wiping down your skirting board. Plus, add automatic reminders to your phone to complete tasks (the weekly vacuum, for example) so mess won't get out of hand again.
When to turn to the pros
There are some times when you should enlist a professional to clean your home. If you're selling your home, moving into a new property or simply want a refresh, ASSIST by BOWERBIRD can help. We'll organise professional cleaning for you, getting your home looking and feeling its very best. You can even add painting, flooring, removals and storage to your package – all through a single point of contact you can trust. Get in touch with us to organise a free consultation (simply fill out the contact form!).
Get inspiration from us weekly, straight into your inbox.
Stay up to date on exciting projects from the BOWERBIRD family.