Styled To Sell Workshop: Key Takeaways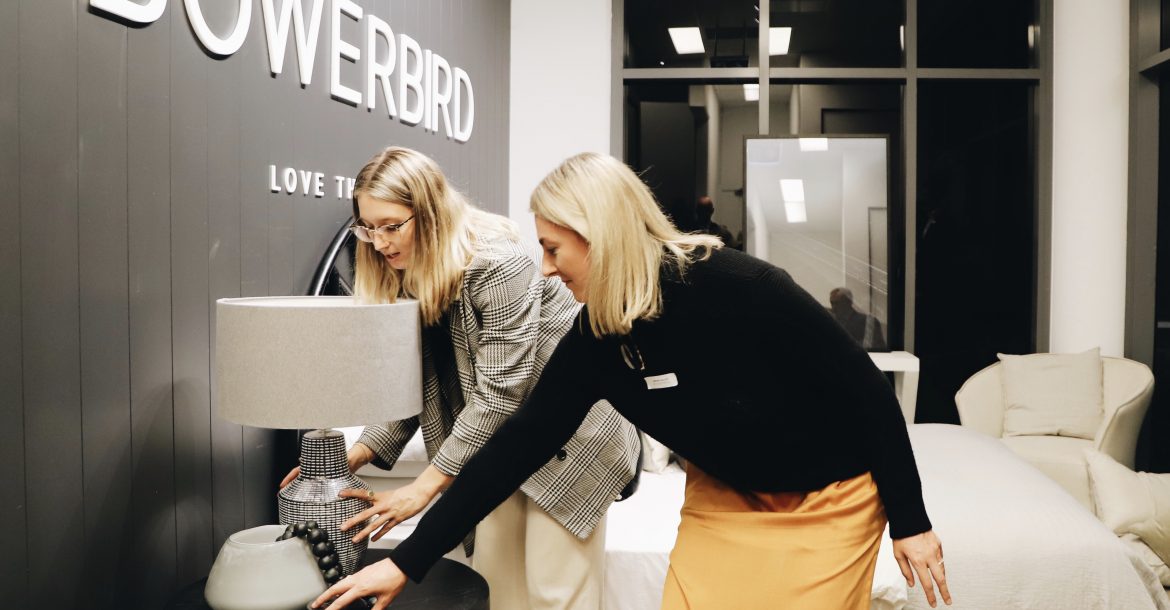 There we were, on the eve of our inaugural "Styled to sell workshop" – team prepped and briefed, stations set up, furniture and props ready to go. We were absolutely pumped to have some of our clients, followers and supporters take part in our workshop. Designed to be intimate and hands-on, we wanted to share some insider tips and tricks, a low-down on our 2019 Design Direction, and usage of our colour palettes as practical takeaways that could be implemented by our attendees, right away. And so we got stuck in, and it went a little something like this:
Warehouse tour
Cue: Lauren and Geoff – Diving straight into it, we took our attendees through what is the "engine room" of our operation at Bowerbird. We covered everything from the size of the warehouse (an astounding 8,000 cubic meters) right down to our furniture quality control, "quarantine area" (the little sick bay for furniture pieces that need a little TLC). It was fantastic to share our backstory with the crowd. It is our fifth warehouse after all, which made it quite fun demonstrating our growth from a single garage to what is now a substantial storage facility. An interesting fact is that despite our warehouse being filled with furniture – over 60% of our furniture is actually sitting in 100+ homes as we type this…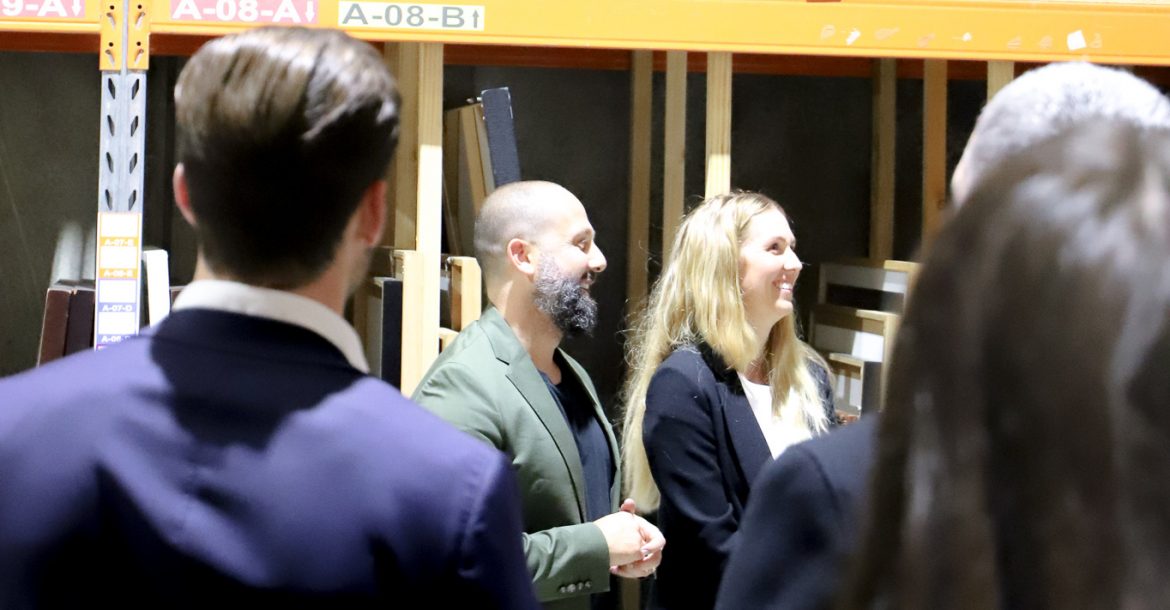 Styling to sell: The lounge
Cue: Shay, Elyse, Georgia – Kicking us off with the fundamentals of lounge styling. Shay's top tip here is to use 'base furnishings' that are neutral in colour to anchor the living area (think couch, console, coffee table and rug). It's always a good idea to avoid dark coloured rugs as they tend to draw too much attention over a large surface area, which pulls down the eyes (and we don't want people looking down and feeling stuck to the floor). Georgia added that she loves to include Bowerbird's Design Direction palettes by playing with cushion colour, coffee table accessories, console accessories and very importantly, use of beautiful artworks. While we're on the topic of accessories, Shay says: stick to grouping items using the 'rule of threes' and don't be afraid to play with different heights. A-okay-Shay!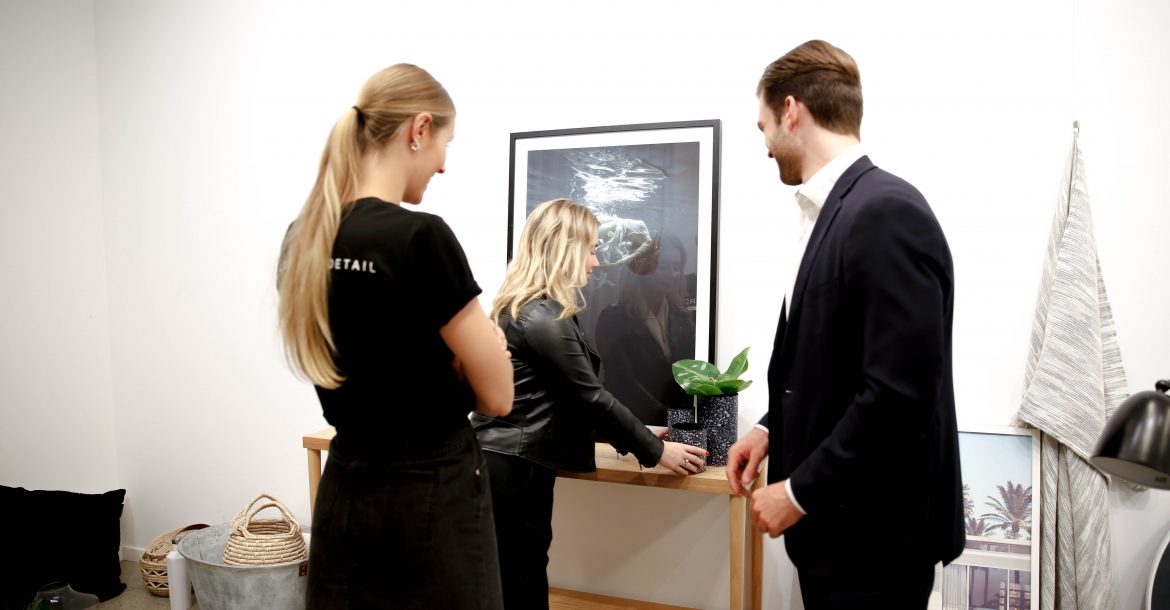 Styling to sell: The bedroom
Cue: Katie and Brooke – It's incredible how a bedroom can be transformed by switching between our three Design Direction palettes (Light, Moody, Hues). Some key takeaways included how you can achieve a more casual and relatable look with a light palette – getting away with a lived-in "perfectly imperfect" look, as coined by our stylist Katie. In the mood(y) for a more structured, linear and neat-cornered look? Then Moody is what you're looking for according to Design and Relationship Manager, Brooke. She continued that Moody adds excellent contrast and bold statements to homes that are naturally light filled and/or very white in colour. The contrast creates a really sharp, defined look. And even Jorge, CMO for Bowerbird (whose job it was to change out headboards only!!!) joined in on the fun – expressing his preference for the Hues palette, saying that the pops of sophisticated colour that Hues stands for, photograph beautifully and is an excellent way of really drawing the buyers' eye in. Katie went on to explain how Hues is a master of versatility, catering to a younger demographic (think kids who love colour) right down to a more sophisticated adult demographic (think velvet, navy and dusty pinks in a master bedroom).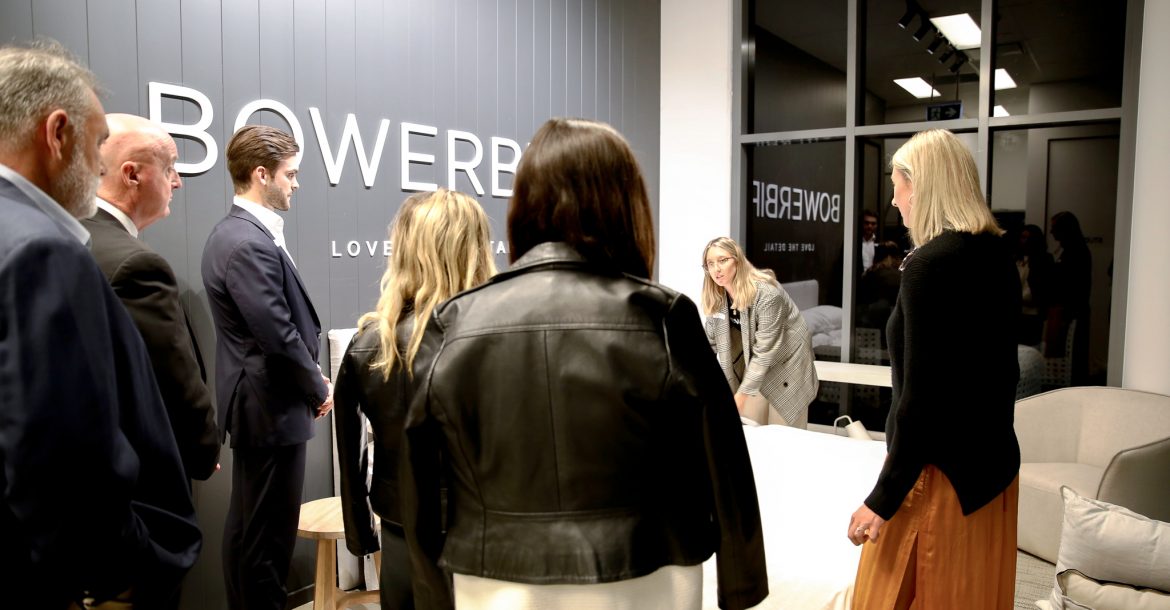 Styling to sell: The dining room
Cue: Claudia and Maddy – In our opinion, the Dining room is the heart of the home, and so a lot of care and attention needs be taken here. Small changes can make a significant impact.
Claudia likes to keep the dining area quite homey and family-friendly (it's where family and friends gather after all!). Her hot tip for luxury homes (and a more luxurious feel) is to include chairs at both ends of the table and opt for upholstered dining chairs to create a  more formal look (use different end chairs to up the ante). Maddy went on to to say that dining rooms are an excellent opportunity to incorporate more practical and functional pieces that are often found in kitchens (crockery, cutlery, cooking books, serving utensils) – this really does give the space a more human touch and feels more relatable. The final takeaway from Claudia is to invest in a great rug (which is size appropriate) to anchor the dining space (especially in open plan homes).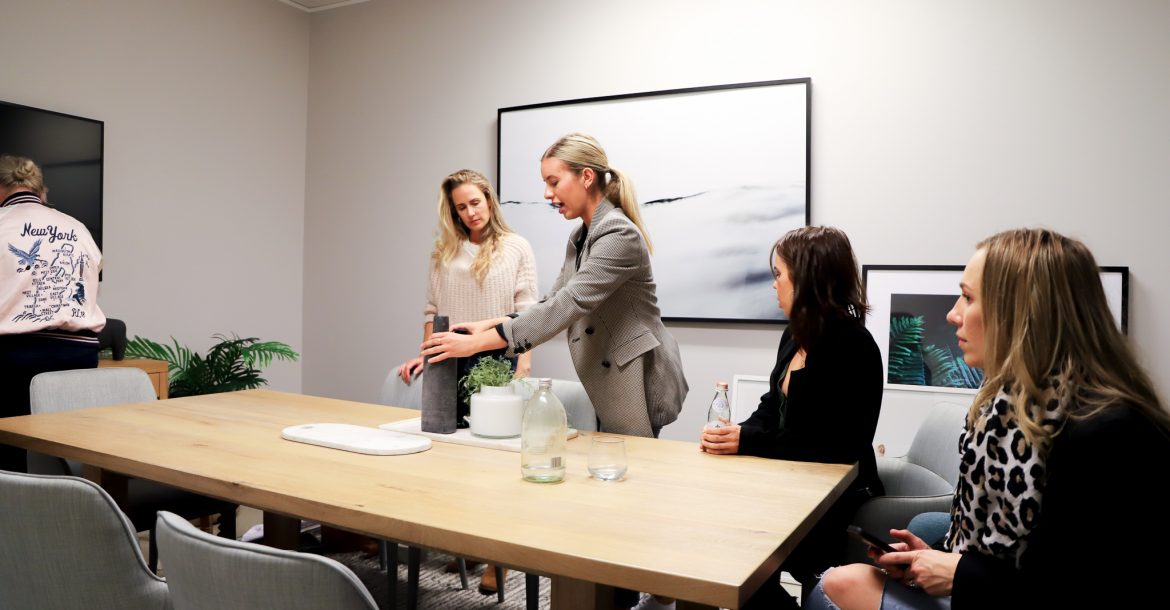 The wrap-up
So many takeaways and tips to remember. But we've got you covered. If you missed the event, you can download our Styled to Sell eBook, that includes these tips and many more, here.
For a more personal touch, get in touch. Our Design and Relationship Managers can help you find the perfect look to appeal to your potential buyer, getting your house sold in no time. Simply fill in the enquiry form below, or call us on 02 9531 2233.
Want more styling advice?
Subscribe to the newsletter for weekly blogs straight to your inbox.