BOWERBIRD Space Crush: The Calile Hotel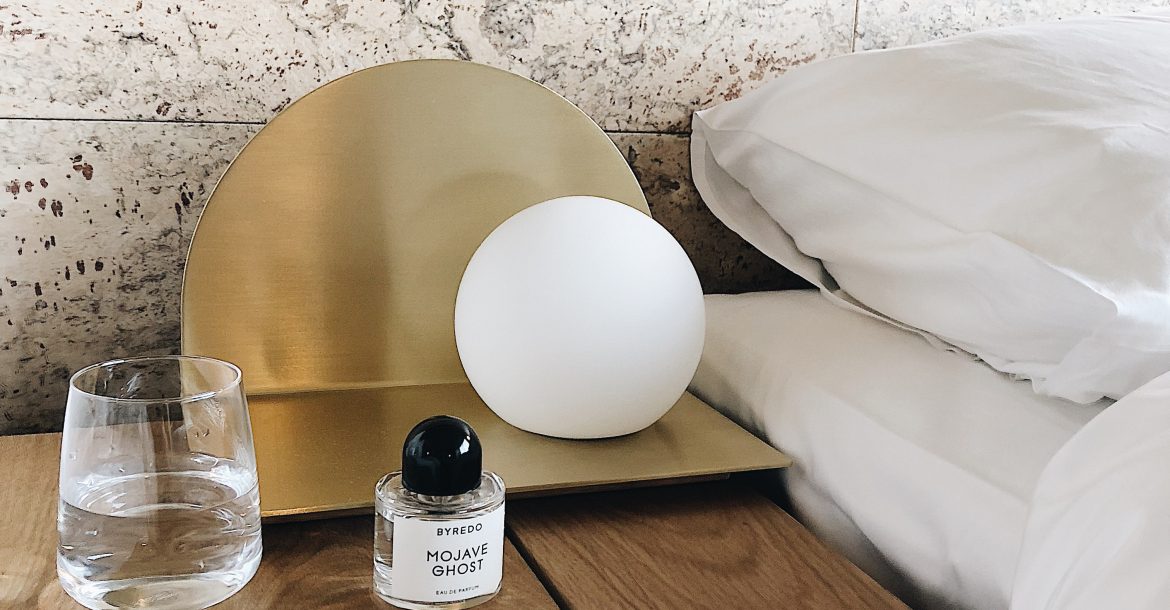 Our stylist, Alison, recently visited The Calile Hotel in Brisbane, and returned inspired and renewed! She can confirm that this beautiful boutique hotel is just as incredible in real life as it is in the pictures. We would be lying if we said we weren't a little (read: a lot) jealous of her little Summer weekend stay, especially with the Sydney weather being as miserable as it is right now. So, beware this blog post will cause major Summer withdrawals.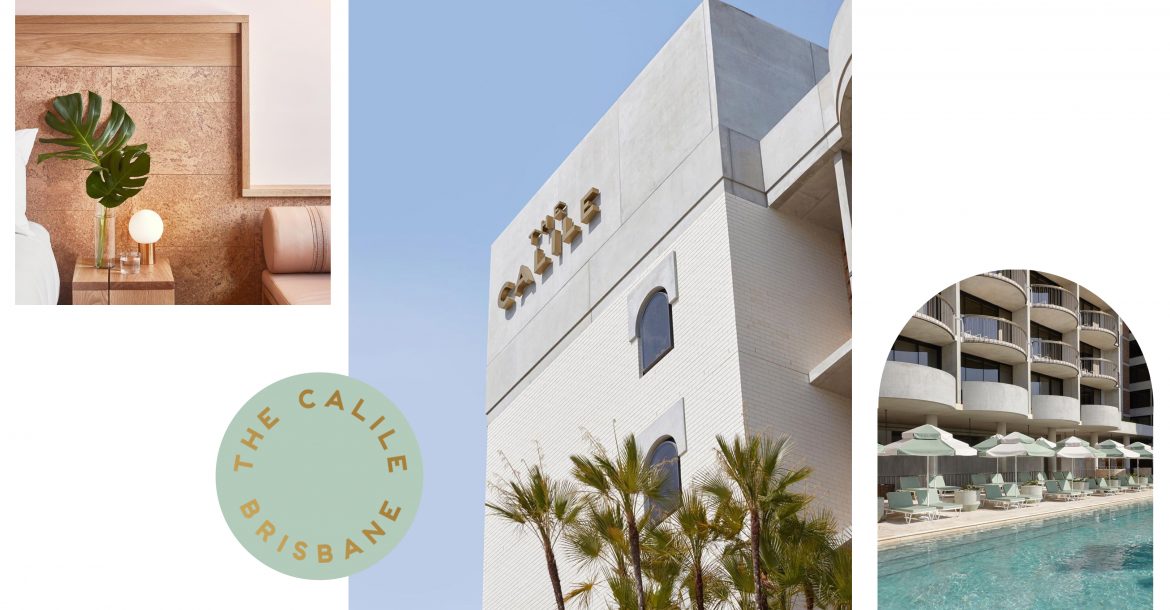 The Calile Hotel was eloquently designed by Richards and Spence, an architecture firm that aimed to enhance and challenge the experience of our built environment. With a company motto like that, you just know anything they create is going to be something special. The design is a myriad of contrasts – think marble paired with soft velvets, a concrete facade against soft pastel coloured interiors, gold details complimented by raw linens. The exterior palette consists of textural concrete and blonde brick. The feature arched windows and geometric shapes make the building feel beautifully sculptural.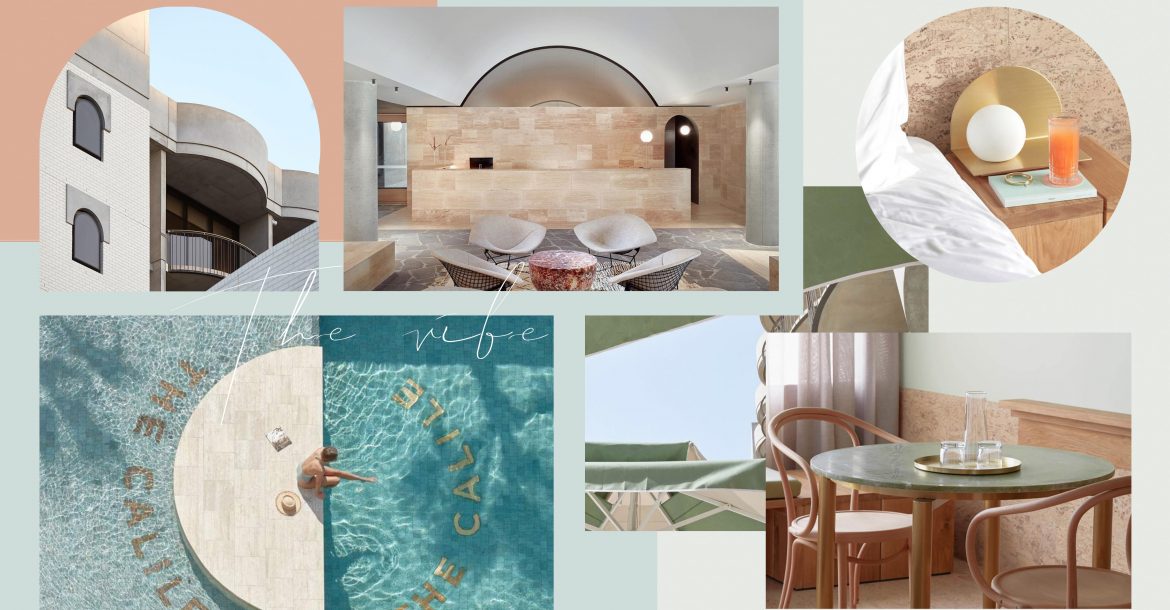 There are serious poolside vibes that don't stop at sipping your margarita by the pool, but is carried through to the foyer, restaurant and insta-worthy rooms. The frosted glass orb lighting sprinkled throughout the hotel (inside and out) seem to float, creating an immersive experience for guests during the day and night. The gorgeous rooms feature a 'luck of the draw' sorbet colour, either pastel pink, green or blue. Different tones of each colour are translated in each room through tile selection, marble and leather upholstery. Gold accents inject a sense of luxury, while the solid oak custom-made furniture pieces add warmth and texture.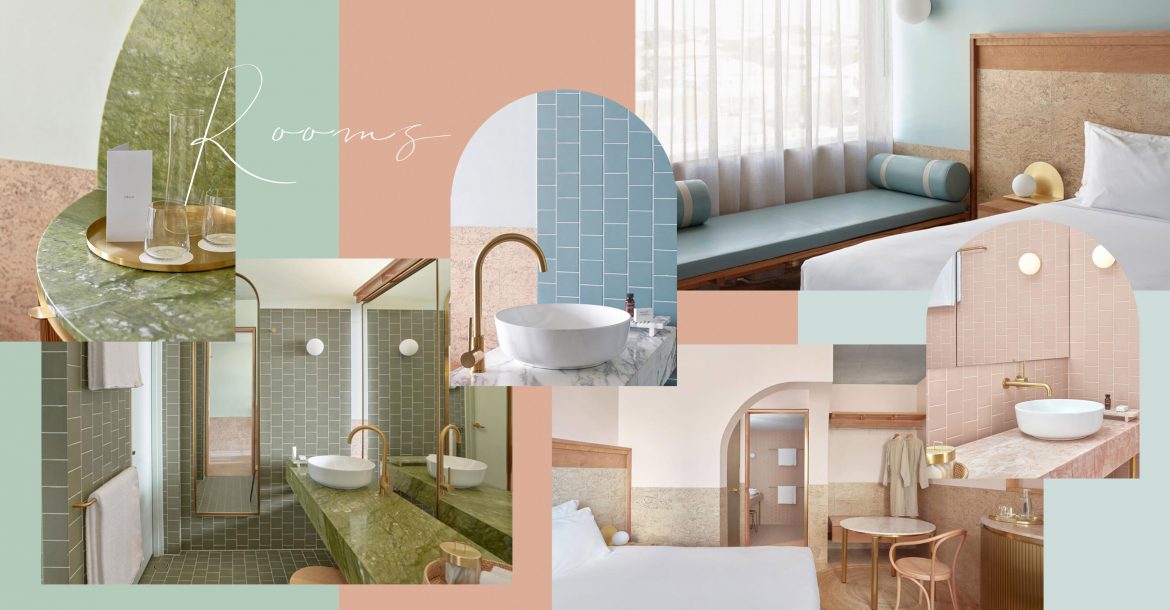 If you're feeling peckish, you can wine and dine at The Lobby Bar or Hellenika Restaurant. Both of which (like the rest of the hotel) is just as to die for. The restaurant features high ceilings and archways for days the bar, located on the ground floor, allows light to flood in from the street as you take in the urban hustle and bustle of Fortitude Valley (plus even more of those stunning archways to feast your eyes on!)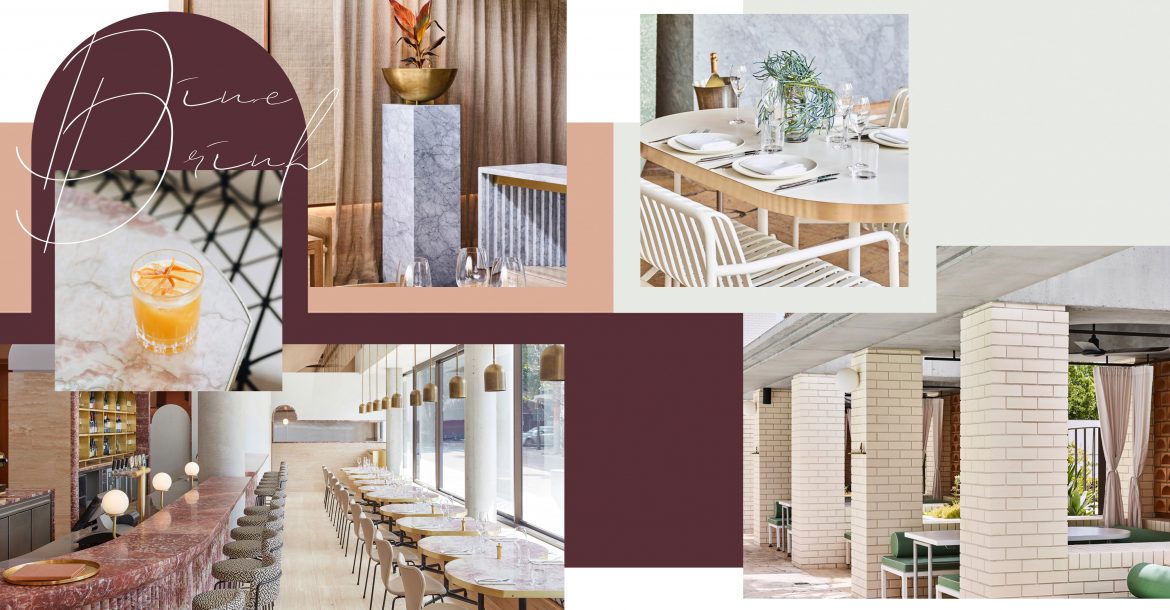 From the website design, which swaps the traditional 'Book Now' button with 'Curate Your Stay', to the impeccable high quality finishes specified, one thing is for sure, The Calile Hotel is designed with the details in mind. We think that all of those juxtapositions come together in cohesive harmony to create an experience that strikes the perfect balance between fun and luxurious.
Want more interiors inspiration?
Subscribe to the newsletter for weekly blogs straight to your inbox.