BOWERBIRD Space Crush: Bannisters Pavilion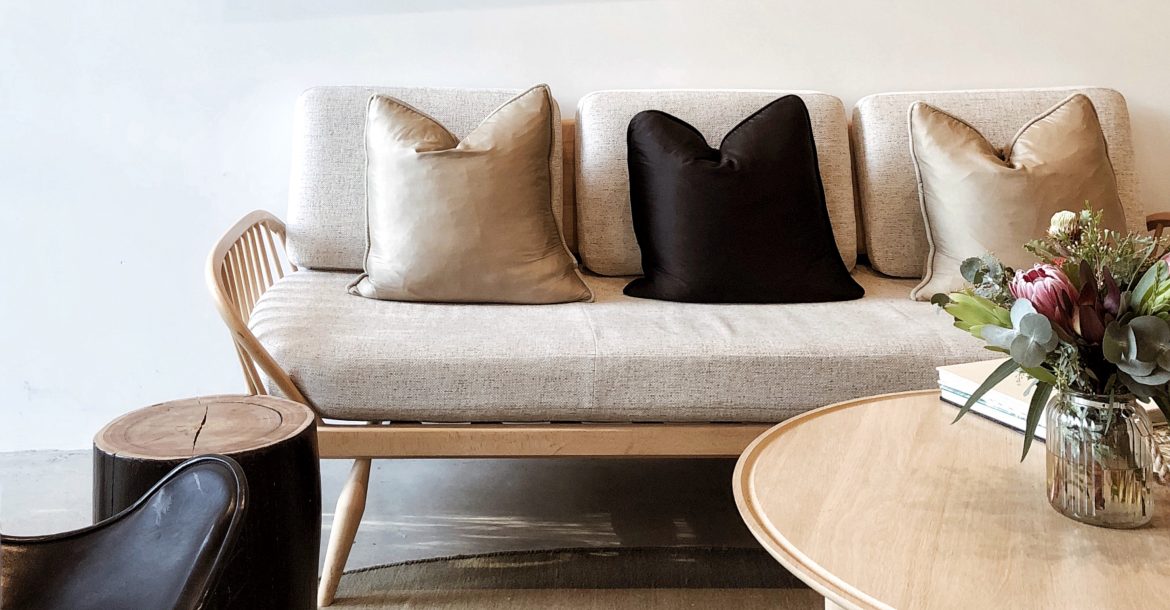 We're (obviously) suckers for a beautiful interior space, and you'd think after a work week filled with colour palettes, furniture placement and 'cushion chopping' that we would be sick to death of anything remotely interior related.

But being passionate about interiors and aesthetics means our weekends are usually spent hunting for beautiful spaces – see images of Bannisters Pavilion … we're in love!
In our spare time, we come across so many trendy little cafes, hotels, restaurants and bars, and we wouldn't want the hundreds of insta-worthy images that we snap on our iPhones (much to our friends and partners annoyance) to go to waste, right? So, we've decided to share our adventures with you via a BOWERBIRD Space Crush series which you'll see up on the blog once a month! Keep an eye out.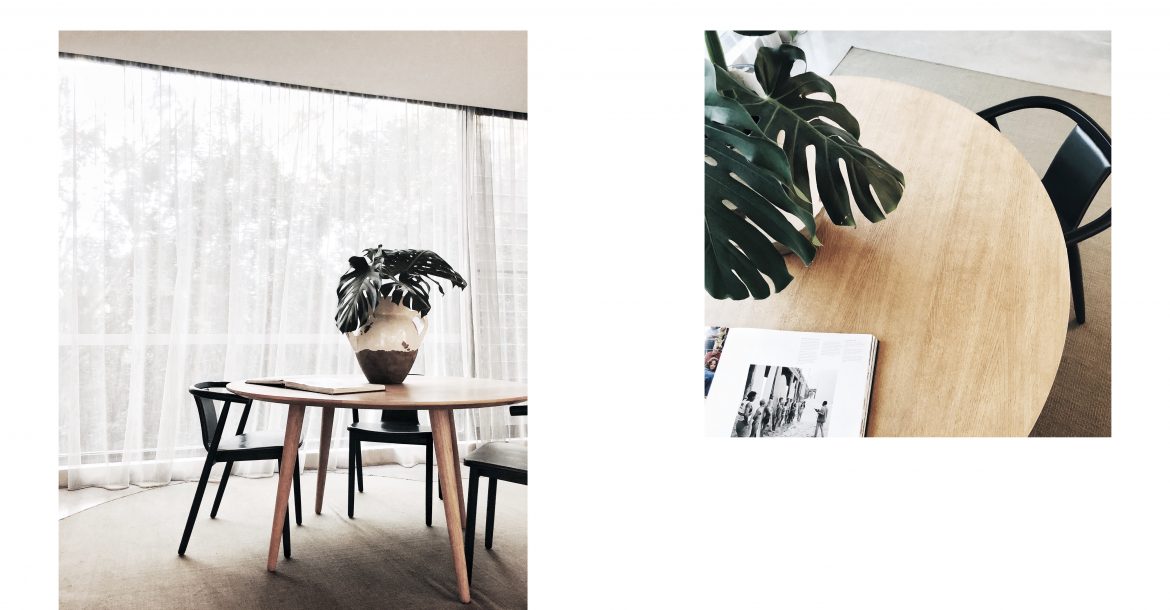 Our first ever Space Crush is Bannisters Pavilion at Mollymook – the perfect hotel for a long weekend getaway. If you're living in Sydney, it's only a 3 hour (very picturesque) journey down the coast to Mollymook where you'll find the architectural building nestled away in the wilderness less than 100m from the beach.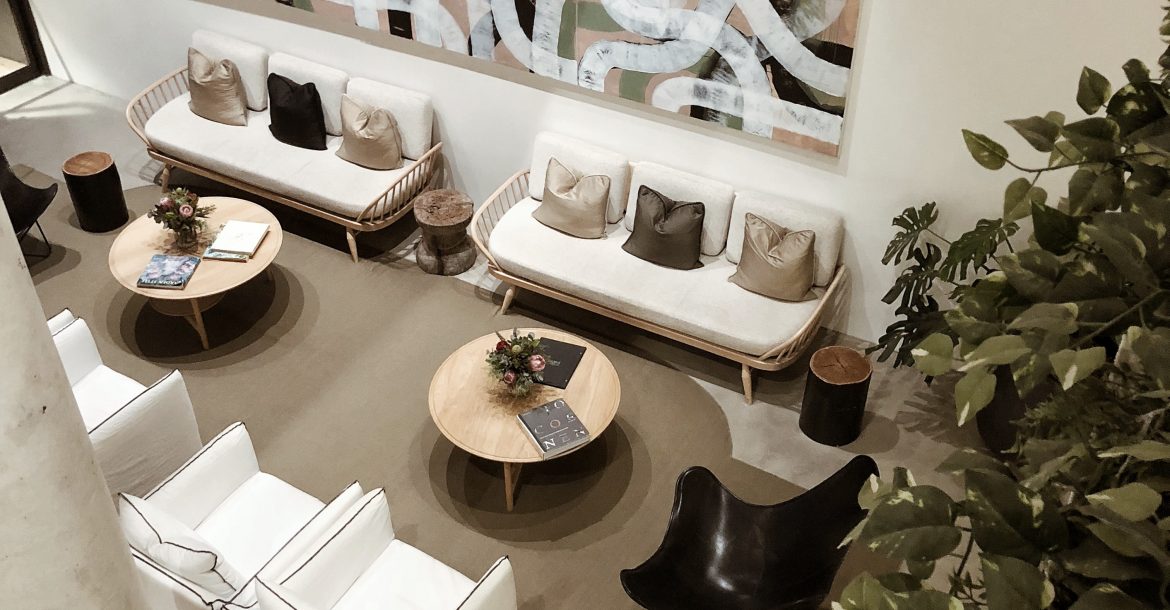 The foyer: contemporary, luxury and relaxed coastal.
Before we take a look at the rooms, we need to talk about the gorgeous foyer which features high cathedral ceilings, furniture to die for and sheers that filter the light oh so perfectly. It's here where we get the first taste of the hotels' design style, which is a seamless mix of contemporary, luxury and relaxed coastal.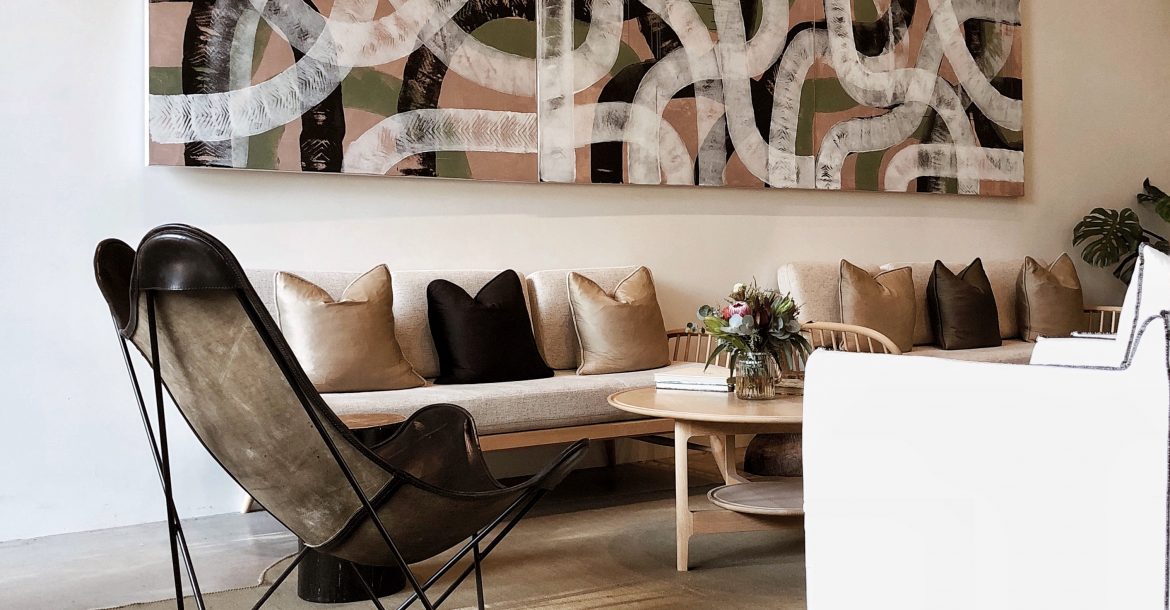 Artwork: strikes a balance between bold and subtle.
This melting pot of styles was born from a collaboration between interior design and architecture studios – Alwill Interiors, Miwa and Molnar Freeman Architects  (we are in awe of their work and have serious project envy!) The designers have had some fun with large-scale abstract canvas' bringing in soft, earthy colours that help to strike a balance between bold and subtle.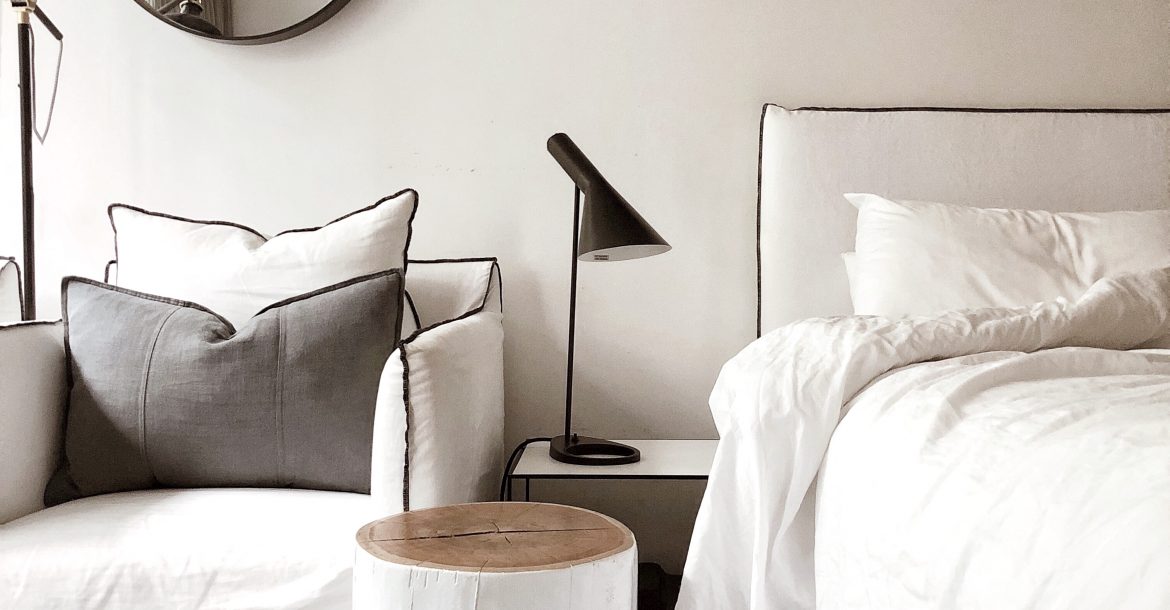 Rooms: switch into holiday mode the minute you walk in.
The vibe from the foyer seeps into each of the boutique rooms too which we love, love, love! The rooms start with a neutral base and feature a pop of blue from feather-filled cushions and abstract artwork. For us, the crisp white linen-slip sofas sitting alongside oak painted stump side tables steal the show and ooze contemporary beach-chic. It's the more delicate black details which keep the look feeling luxe and sophisticated, and the balcony overlooking the treetops which allows you to switch into holiday mode the minute you walk in the room.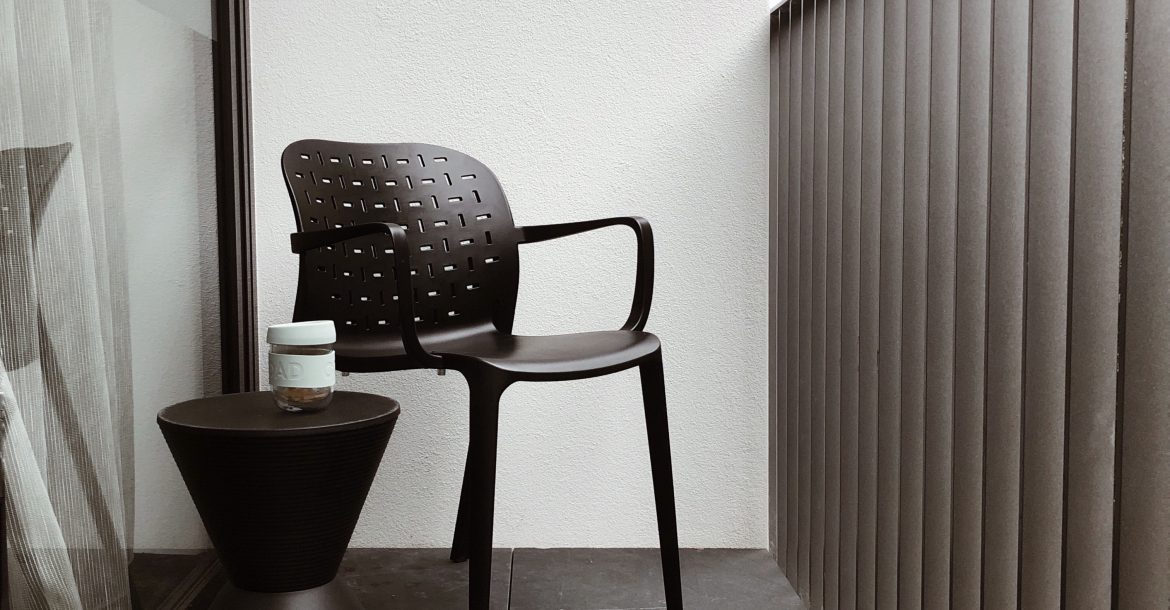 Conclusion: high on our "would recommend" list.
From the retro bikes that sit casually next to the lush rubber plant by the entry foyer, right down to the brass details on the stairs leading from the carpark – it's evident that every inch of Bannisters Pavilion has been designed, styled and executed to perfection. Are you crushing on this space as much as we are? Bannisters Pavilion at Mollymook definitely sits high on our 'would recommend' list, so let us know if you decide to stay a night or two! And stay tuned for our next BOWERBIRD Space Crush.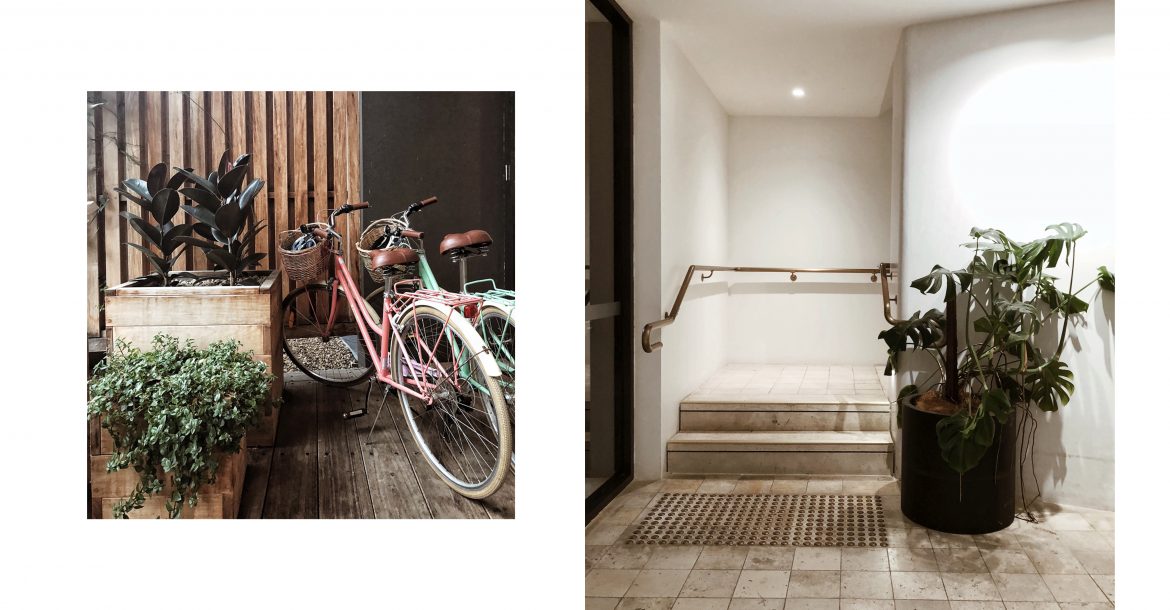 Selling your home and need it looking just as incredible as this space for your sales campaign? Fill in the form below and we'll be in touch with information about our first class BOWERBIRD Property Styling services.
Want more interiors inspiration?
Subscribe to the newsletter for weekly blogs straight to your inbox.