6 Bedroom ideas to add instant style to your space
Bedrooms can be tricky to decorate. Even if you have been swooning over Pinterest boards, you may not know where to add the finishing touches. Here's how to style your way to a better bedroom.
1. Invest in a headboard
A headboard creates a focal point in your bedroom, but always choose one based on the style of your room or at least the style you want to achieve. Upholstered boards offer the most comfort, giving a cosy surface to lean against when you're reading in bed. Tufting, nail heads or buttons add dimension to an upholstered headboard and leather offers a sleek style with durability and easy cleaning. Wooden and carved wooden headboards suit a range of styles and can instantly transform a room with a statement-making design. A big trend right now is rattan. Not only do these add another texture to the room, but they will give it that bohemian beachy vibe. Top tip: Make sure headboards are at least double height to keep the proportions of the room right.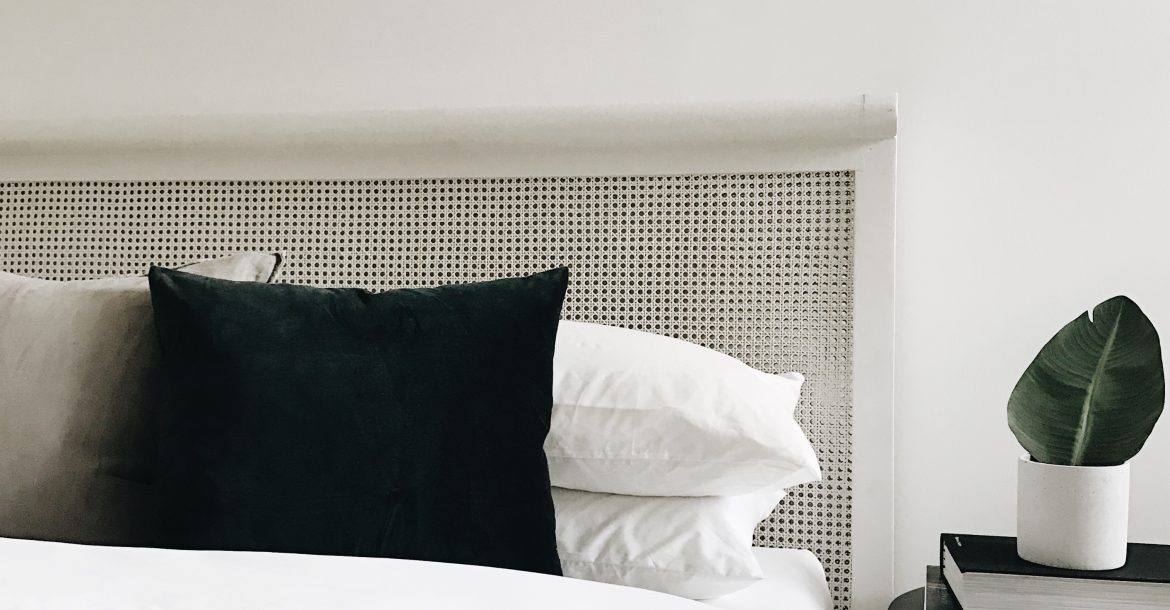 2. Choose the right lighting
It's all about mixing up your lighting in your bedroom to create the perfect ambiance. A central ceiling light will cast an even glow around the entire room that's perfect for everyday general tasks. Choose a neutral shade with a low-watt bulb so it doesn't appear too harsh. Chandeliers and pendants add a statement especially when over the bed. Task lights are great if your bedroom doubles as a home office or dressing room. A directional table lamp is good for a workspace, while a floor lamp or wall sconce by a mirror is good for dressing. Reading lamps should give off a relaxing glow with suitable brightness to avoid eyestrain. Go for height adjustable, wall mounted lamps so you can easily move the light around depending how you sit on the bed.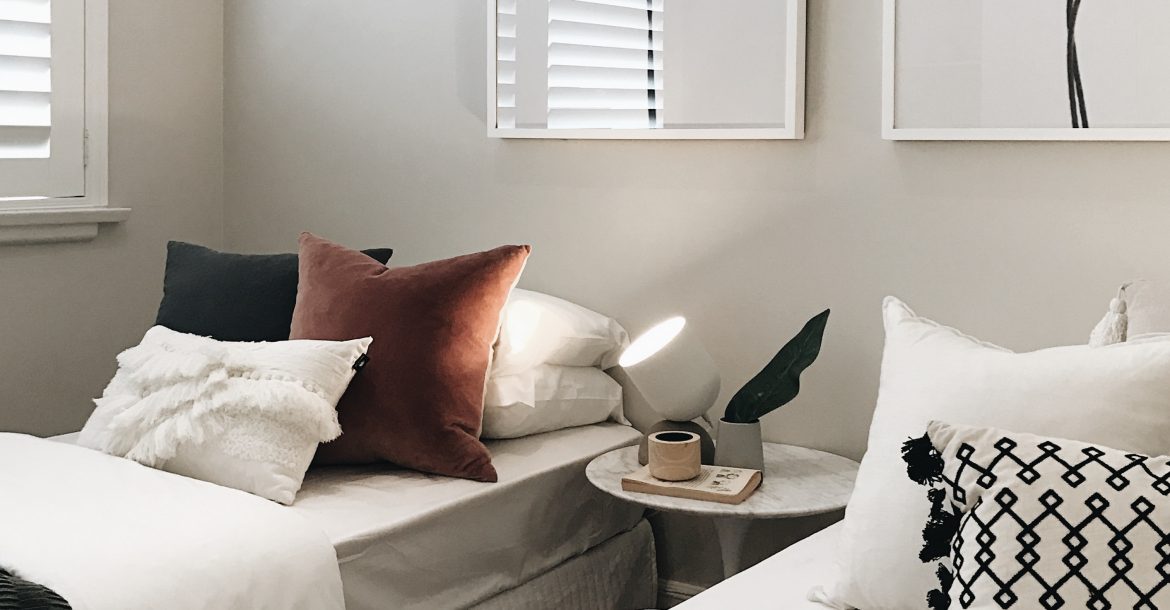 3. Add mirrors
One of the easiest ways to add a luxury feel to a room is to use mirrors. Not only will they add a sense of space and light to the room, but also a pretty, ornate mirror lent against the wall is the epitome of glamorous décor. A round mirror has a softening aesthetic and is great for opening up a nook, which is otherwise, a dead space.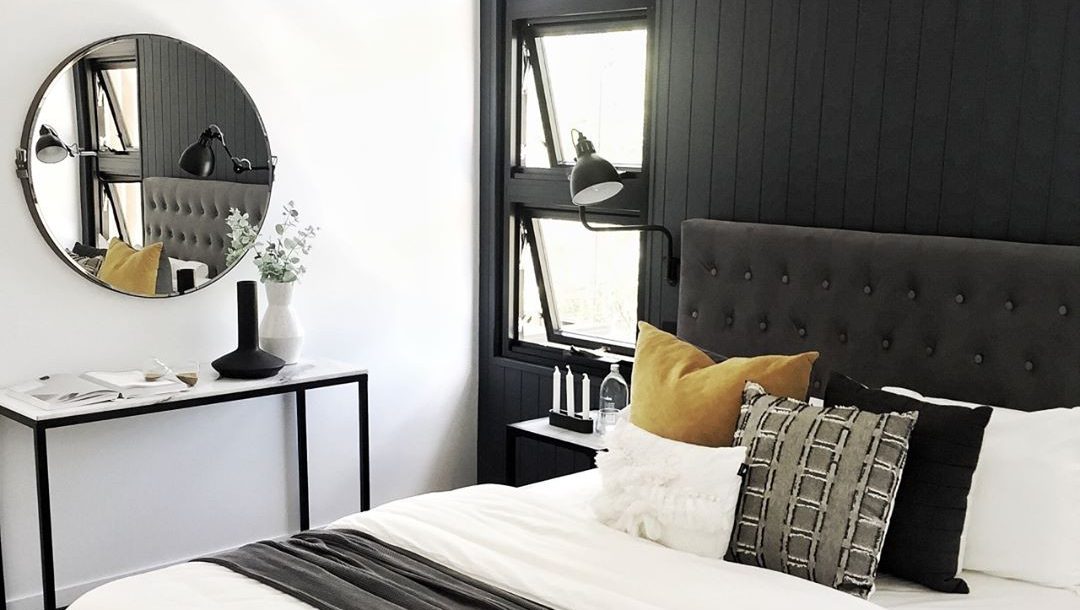 4. Style the bed
Its good to have some kind of symmetry going on in the bedroom, whether its from two bedside tables or making the bed in a symmetrical way with two cushions, four pillows and one throw across the middle. Finishing touches like this are what transform your bedroom from plain to premium. Choosing bed linen with a high thread count, whether its cotton or linen will appear luxurious and make your sleep more comfortable. Always keep bedside tables clear and uncluttered and use them to display a pretty vase, lamp, and plant or candle instead.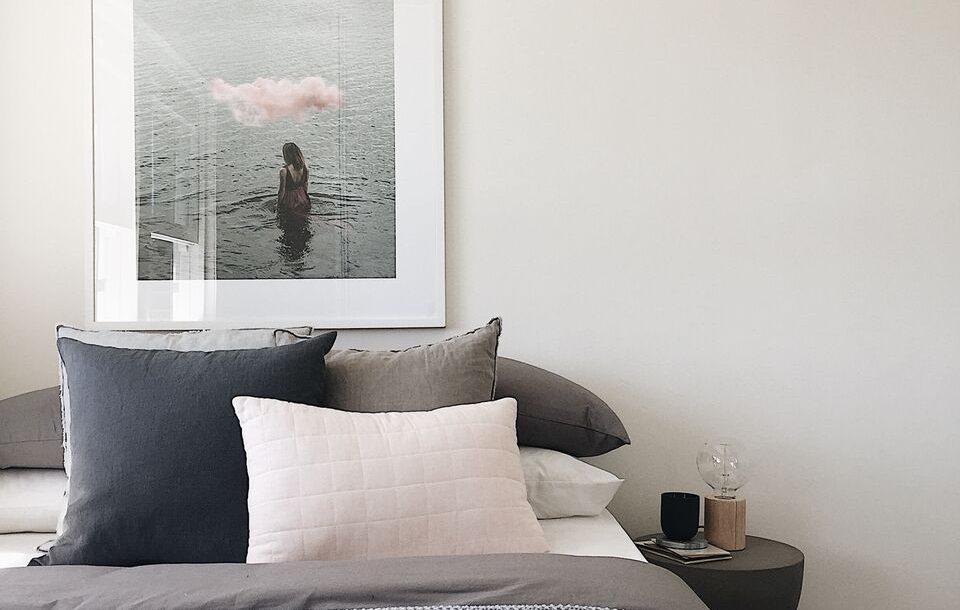 5. Rug up
There's no better feeling than stepping out of bed onto a lovely shaggy rug or sheepskin under foot. Texture is one of the most important elements to creating a luxury feel in your bedroom so adding rugs to this room is not only about adding warmth. Don't be afraid to layer different styles and shapes either. Place a large one at the foot of your bed so it just fits under the end of your bed with about a 100 centimetres poking out of each side. Then add smaller rugs on either side of the bed.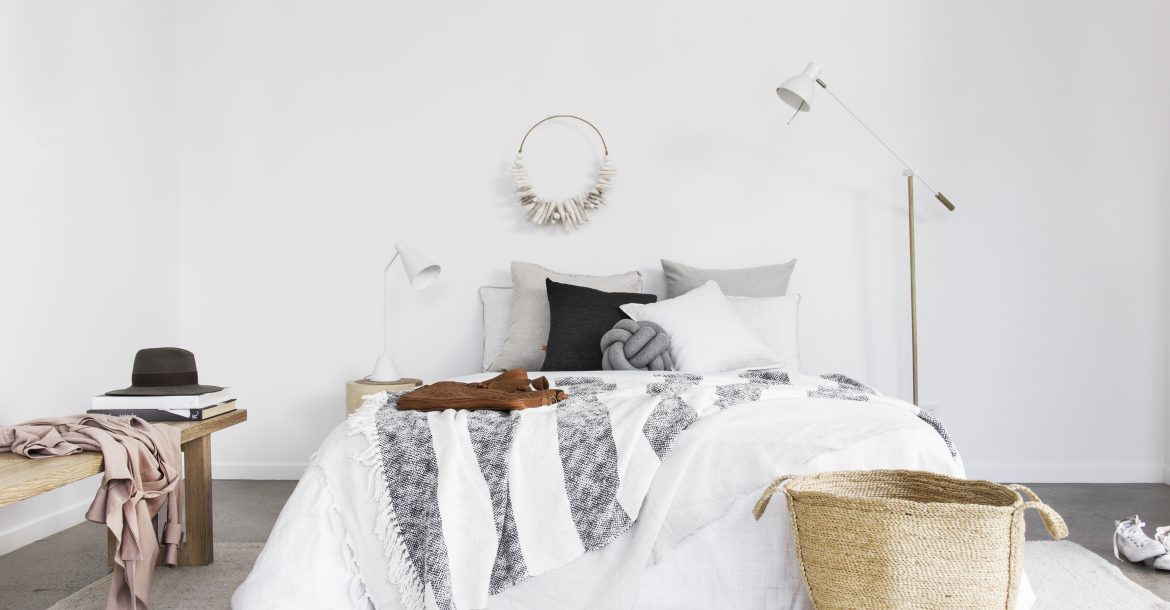 6. Decorate the walls
Hanging art adds personality and is a great way to add colour to an otherwise neutral space. Try to stick to similar tones as your linen and furnishings otherwise it won't be in keeping with the feel of the room. If you are starting from scratch, choose art that you love first, then work back with linen, throws and cushions for a cohesive feel. Wall hangings like macramé, posters hung with clips, driftwood art will all add texture and interest to the walls. Trend alert: Hanging a colourful rug from the wall is hot right now. Think colourful bohemian tapestry, which will instantly add a statement to a big wall.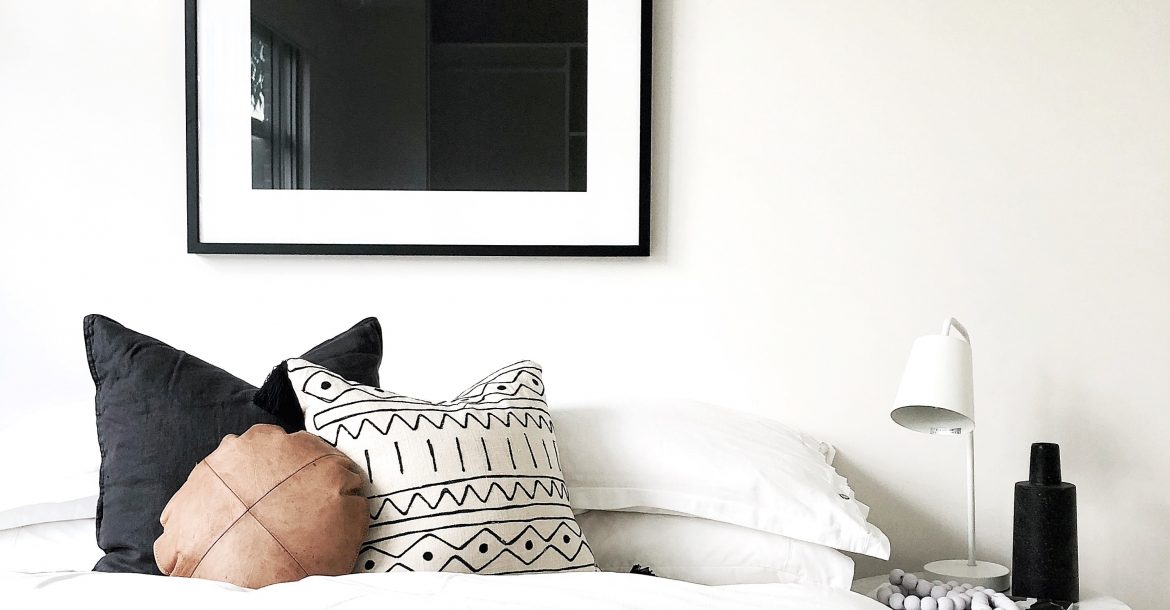 Want more styling advice?
Subscribe to the newsletter for weekly blogs straight to your inbox.