5 tips for a healthy home
It's not just how your home looks, but how it makes you feel when you live in the space. Create a healthier home the easy way with our top tips.
Declutter
There's no better time to have a cleanout than in spring. So get rid of any clutter or items around the house that you don't use, need or love anymore. Think of those piles of paperwork that hang out in your kitchen, the clothes strewn across the floor and all those things that you don't have space for and end up all over the house. This will not only make your home feel small, but will clutter your mind too. You want your home to feel spacious, light and airy so throw it out, donate it to charity or pass it on to friends. However you get rid of the clutter, just make sure it leaves the house. If you're not sure where to start, try our Declutter your home in three steps blog.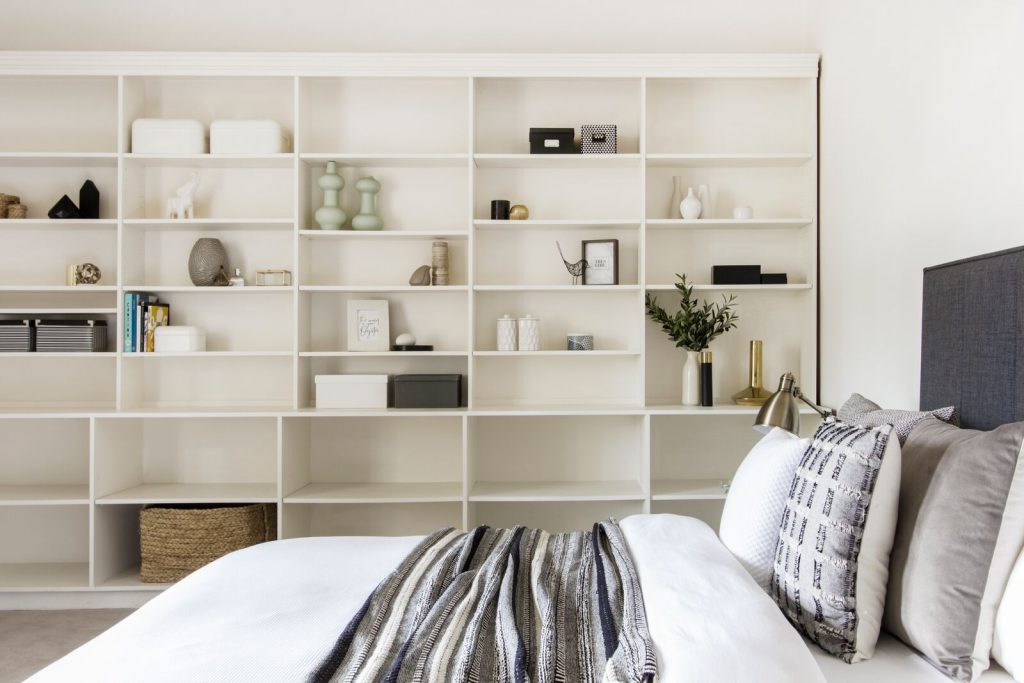 Clean it
After you've done the initial declutter, it's time to dust. Take everything off the shelves and surfaces and brush them down with a duster or damp cloth. When it comes to dusting, always work from the top down so you can collect any dust that has settled on the floor with the vacuum. Skirting boards, top of hard to reach bookshelves, furnishing and upholstery are prime locations for it to linger. Don't forget your furniture too. Give cushions a good beat outside. Do the same for curtains and blinds. Hello clean house and goodbye dust allergies!
Add plants and flowers
Of course, plants and a beautiful vase of flowers are a great way to decorate a room, but there are health benefits to keeping plant life. They can help with everything from cleaner air to noise control. Plants release oxygen and absorb carbon dioxide, they help purify the air and remove volatile organic compounds like those from cigarette smoke, vinyl and other common household items. Studies have also shown that plants can even speed recovery time for certain conditions, sharpen focus and reduce stress. Leafy greens in particular help to muffle noise and make your home a more quiet, peaceful place.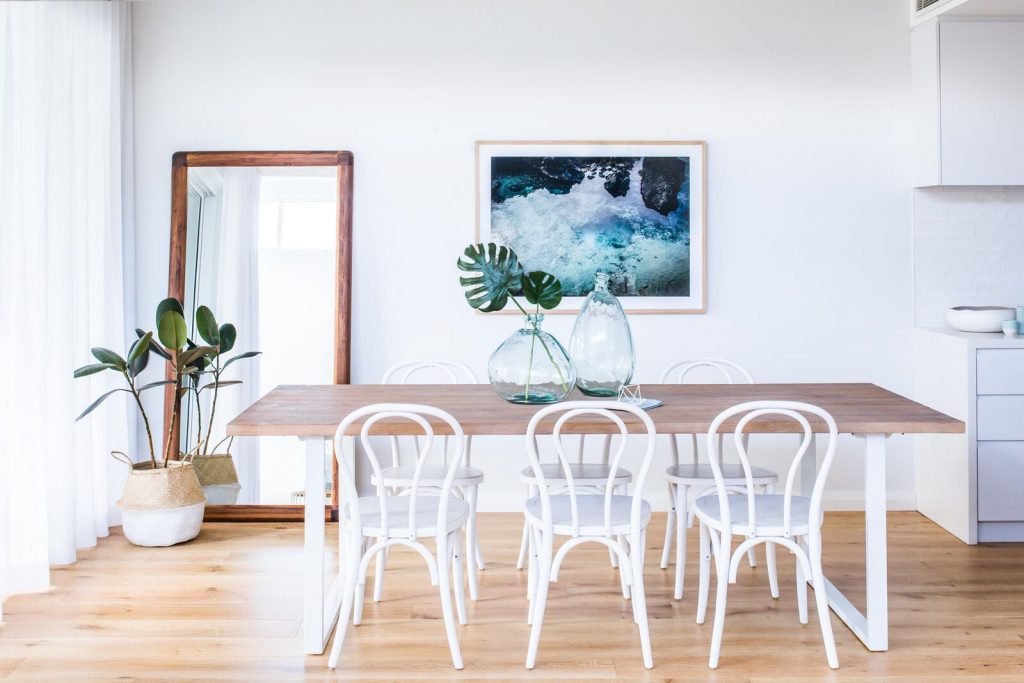 Switch to natural fibres
You don't have to be a 'green revolutionist' to detox and clean your home. Through curtains, upholstery, cushions and bed linen you can cleanse the natural way with animal, plant or wood-based spun fibres. Synthetic textiles aren't just bad for the environment they can also be toxic to your health. So when shopping for homewares, go natural with wool, sisal, sea grass and jute. Think wooden chopping boards, bamboo utensils, jute rugs and organic cotton sheets. Your health and home will thank you for it.
Improve airflow
Keeping a healthy flow of fresh air is important for your home. A home that is shut up all the time can get stuffy with stale air and it will lack oxygen. Open windows and doors as soon as you wake up in the morning and arrive home at night to get the air circulating. Burning essential oils and lighting scented beeswax candles are an easy way to scent your home and can even improve your mood if you get the fragrance right. Good home scents are hints of citrus, something green or woodsy.
Get inspiration from us weekly, straight to your inbox.
Stay up to date on exciting projects from the BOWERBIRD family.