4 steps to refresh your bedroom (stat!)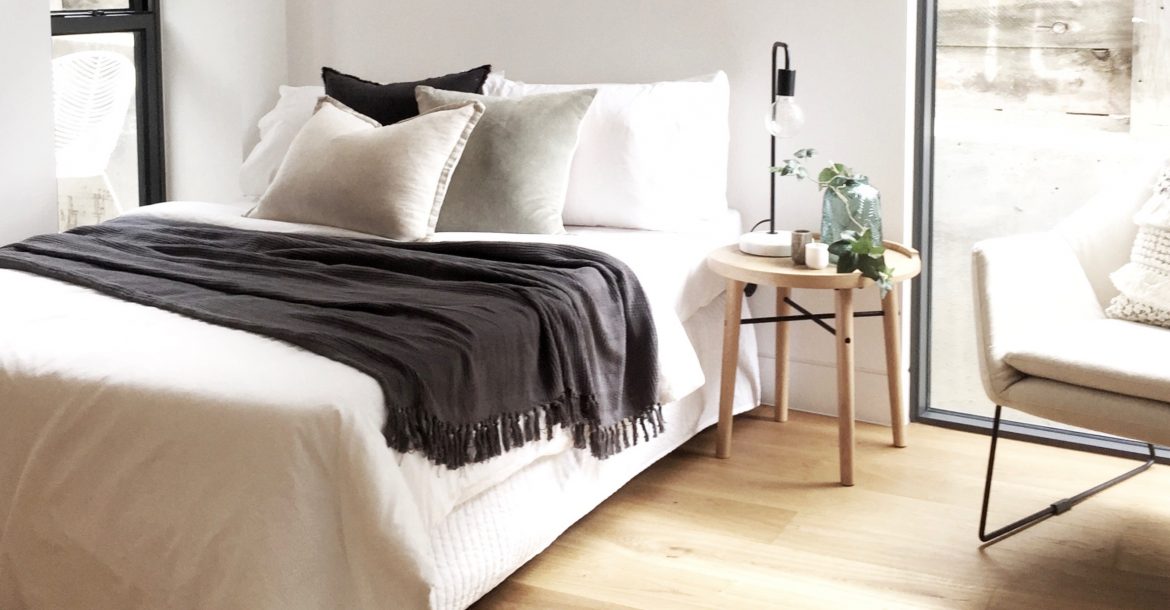 The kitchen may fondly be considered to be the heart of the home – but we reckon your bedroom comes a close second.
Given that we spend pretty much half our lives in bed, too, it's important that we create the ultimate haven to retreat to when we're feeling tired and weary.
So, if your bedroom is looking a little lacklustre – here are a few of our top tips on how to hit refresh… stat.
Get tactile.
Layers of texture suggest comfort and cosiness. But getting tactile doesn't just mean adding a textured throw to your bed (although we're certainly not opposed to that idea!). Instead, consider placing a woven tapestry or fringed hanging above your bed to up the texture factor in your bedroom. Or (if woven just ain't your thing), try a rattan headboard!
Curate your cushions.

For a super stylish bed, cushions are the ultimate addition. While there are many varying opinions as to how many you should stack, always opt for an odd number as it's more pleasing on the eye. Three carefully curated cushions can add a whole new level of luxe to your bed.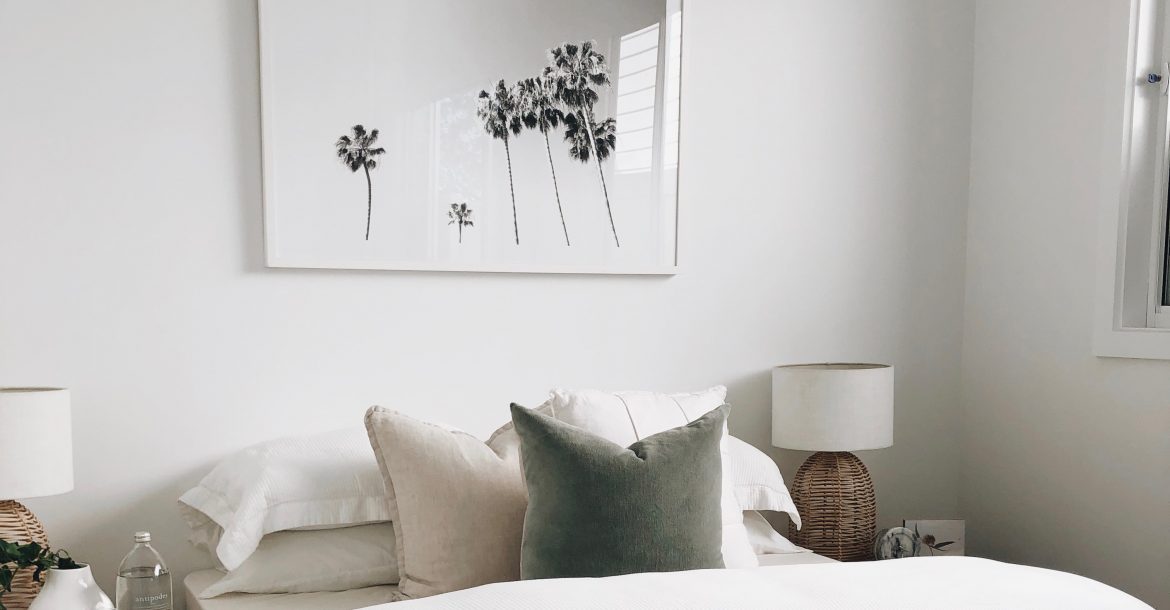 Add some art.
Blank walls getting you down? Add a statement piece of art or print to the wall behind your bed to instantly refresh your space. Opt for artwork that incorporates similar tones to your bedroom palette, or something that evokes a sense of calm – you want to sleep soundly, after all. 
Consider your lighting.

The lighting in your bedroom should evoke sleep rather than a disco – so choose lamps and lightbulbs that are soft and can be adjusted to suit your mood. Now that you've styled your bedroom, you're probably going to want to spend more time in there, so a great lamp that allows you to dive into a good book before bed is the ultimate luxury!
Need some expert advice on how to style your home to sell? Drop us a line below and we'd be happy to chat.
Want more styling advice?
Subscribe to the newsletter for weekly blogs straight to your inbox.