First impressions count so make your style intentions clear from the moment you step in the front door. The entrance sets the tone for the rest of your home, so it's the perfect place for going bold with your decorating choices and experimenting with clever storage and furniture ideas.
Here we explain how to make an entrance, in three distinctly different ways.
CONTEMPORARY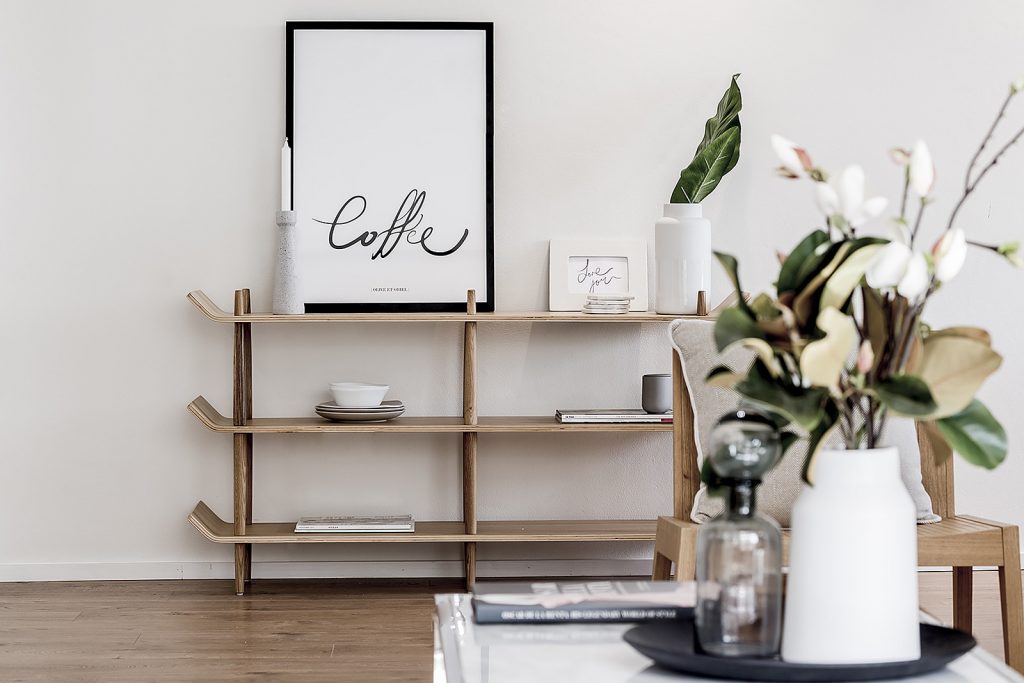 The overall aspiration of a contemporary home should be stylishly refined and visually impactful. Quality finishes and open spaces are impressive within themselves, so focus on scale and craftsmanship when styling your entrance. This transitory space is the perfect place to showcase a sleek marble or timber console table. Proportion is paramount when choosing furniture and accessories. A large statement mirror or bold artwork can inject energy and draw your attention to the high ceilings. Accessories should focus on quality not quantity. To avoid cluttering the hallway consider sculptural or curved decorative pieces in a bold colour to make a statement. You can't go past pendant lighting to bring vibrancy to a space.
An organised contemporary entrance needs to focus on function as well as fashion, so choose smart storage solutions based on your own requirements. If you tend to dump everything at the door, and your entryway is large enough, include some built-in joinery. A sleek and modern aesthetic is maintained when your belongings aren't on display.
Alternatively, floor-to-ceiling shelving units can maximise a less than palatial hallway by creating a dedicated place for your daily items such as shoes and coats, but also provides a way to display your favourite pieces.
LUXURY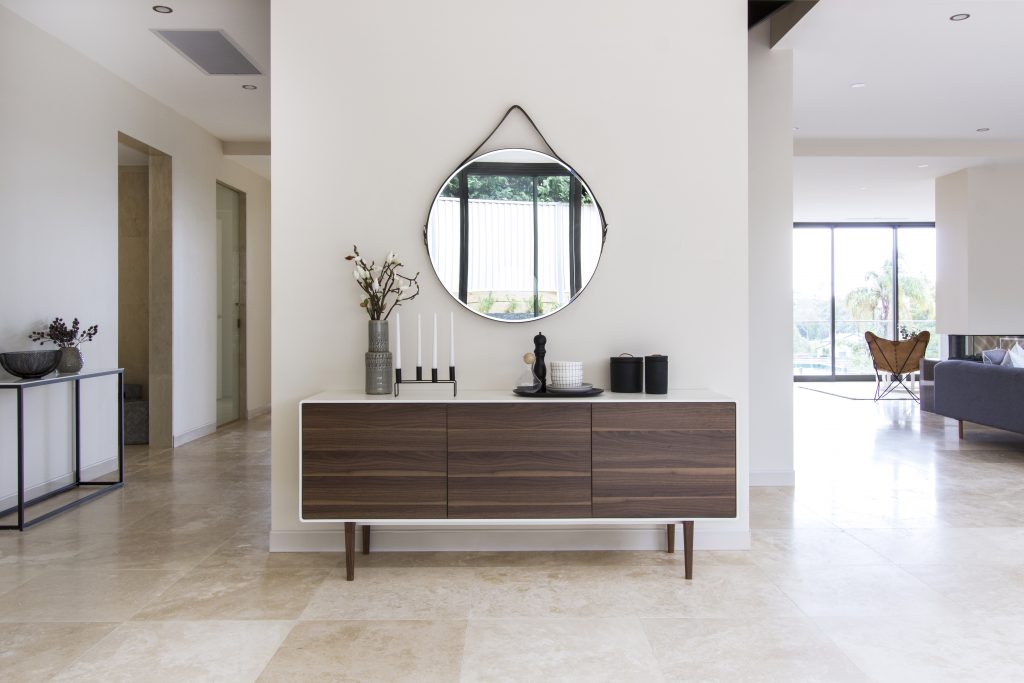 Your entrance doesn't require a sweeping staircase and a sparkling chandelier to be considered luxurious. Every home can have a dramatic interior without being ostentatious. Impress from the outset by decorating this zone with a textured or graphic wallpaper to create a whimsical and glamorous look – sometimes we have to take a risk. An upholstered bench or velvet stool will add touch of glamour. Utilize this prominent entrance space to add elegant details that will elevate the overall ambience of your home. Rather than one feature pendant light, add symmetry and balance by incorporating two statement lamps in finishes such as brass, copper or metallic to emulate subtle sophistication. There's nothing more welcoming than a scented candle, but don't just have it for show, use it. Fresh flowers such as white David Austin roses exude sophistication or even consider a vase of organic cotton for an interesting feature that's tactile.
A long hallway is the perfect opportunity to showcase artwork and you don't have to be a collector, just include pictures you love. By creating a cluster of your favourite photographs in different size, remember to use one style of frame. Hall runners have really made a comeback in interiors and they add depth and interest to an otherwise bland zone. A rich soft texture and strong colour choice will certainly make a visual impact.
CLASSIC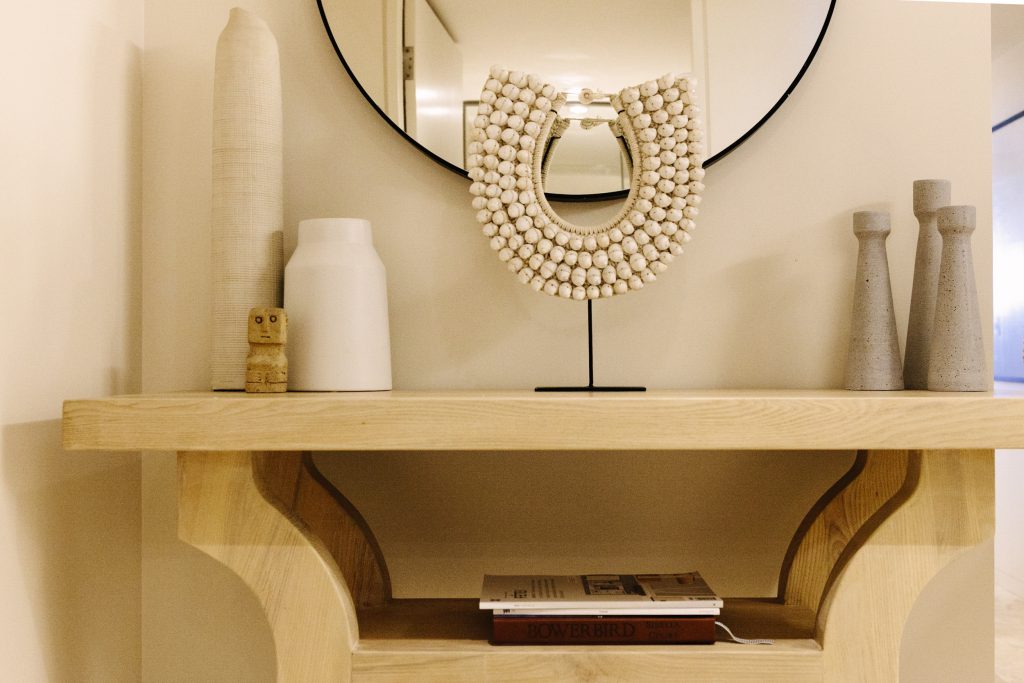 If you are fortunate enough to live in a home with original period features, it's imperative to embrace the style and history of the home when decorating your entrance. Architectural cornices, high skirting boards or original flooring are the stars of the show, so choose carefully in order to highlight these details, don't fight against them. Neutral colours accentuate a bright and spacious entrance so add a fresh coat of paint to give prominence to ornate wall details. Wallpaper is the perfect way to elevate any traditional property, so consider a bold design to make an impact which reflects the colour palette in the rest of your interior.
Antique furniture obviously complements any classic scheme, and a timber bench or console is both practical and stylish. Add a statement chandelier or pendant light to create a central focal point and position a mirror above it to increase the sense of space.  A rug or runner will add warmth and further accentuate a feeling of space and continuity. Brighten up a statement floor simply by adding greenery such as a plant in a seagrass basket.